11 players of Ice Hockey U20 World Championship about to join NHL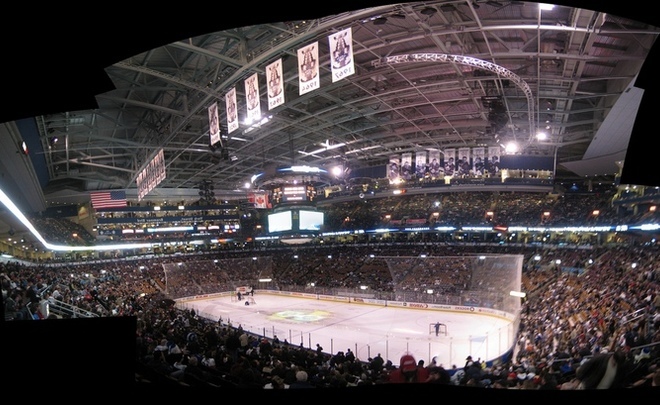 The IIHF Ice Hockey U20 World Championship that kicked off in Canada must gladden with not only open and tasty hockey but also lift the curtain of the future as usual. Here we will be able to estimate those players who will probably become next-generation NHL stars. The sports staff of Realnoe Vremya tried to find out who has chances to play in the major world league in the next seasons.
Kirill Kaprizov, forward. National team of Russia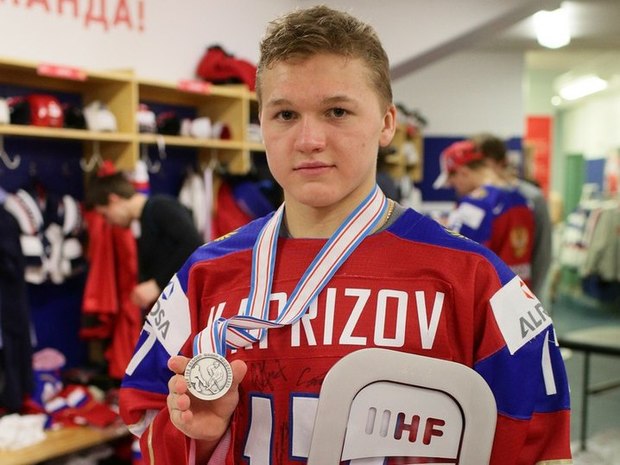 Kirill Kaprizov arrived in Canada as the major star of our national squad, and fans' hopes are pinned on him, first of all. Today Kirill is one of the brightest players even in the squad of quite strong Salavat Yulaev and feels fine at the level of KHL professionals. Kaprizov looked good in the previous World Championship, though he scored only three points. Kirill can demonstrate he is a real leader – he can place his mates in attack on the ice, attack when many players play, be responsible for the puck. Moreover, aged 19, Kaprizov is dealing with complicated combinations that end with a virtuous work with the puck at times like an adult. In general, the guy is quite ready to start playing in the third position of some club like Philadelphia, Arizona or Las Vegas in one year.
Anton Krasotkin, goaltender. National team of Russia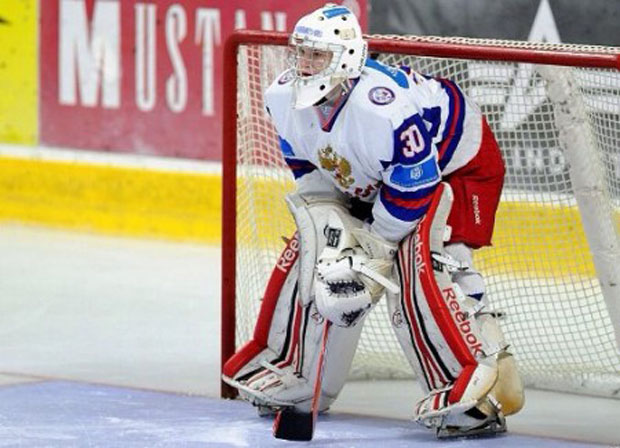 He is another guy who knew what international hockey with high tension meant and showed that the goalie was able to handle the pressure. The school of goaltenders in Russia always had a good level. Anton suits the role to continue these good traditions.
Nowadays Krasotkin is the best goaltender of the Junior Hockey League, and his Loko fights for the first place year after year. Probably now it is a bit early to cross the ocean. But his reaction and psychological stability, which is the most important thing, demonstrate he is a great master who is able to turn into a cool keeper, no worse than Andrey Vasilevsky.
Mikhail Sergachev and Sergey Zborovsky, defensemen. National team of Russia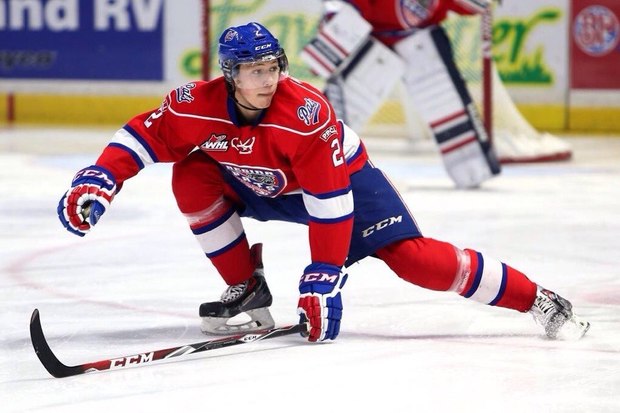 Our national team of Russia has people who decided to choose another road. They went to acquaint with overseas hockey through lower divisions. It is the strongest defenseman of Bragin's national team talented Mikhail Sergachev who has already tasted NHL playing in Montreal's jersey. Now he is playing mainly in the Canadian Hockey League. And Sergey Zborovsky (photo) who is playing in the Western Hockey League. They are two brightest ''north Americans''. The latter's statistics is really surprising. For example, his plus−minus is +51, which is a serious result. So these guys have all chances to repeat the road of Vladislav Namestnikov who also decided to reach the major world league through junior divisions.
German Rubtsov, forward. National team of Russia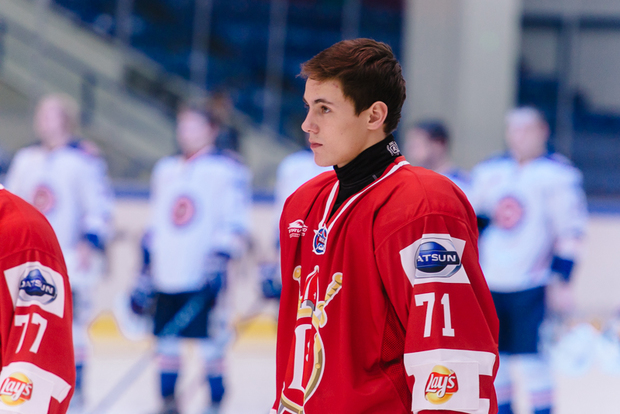 German's game style is similar to Evgeny Kuznetsov when he mastered a junior championship. Rubtsov has not played on the international stage yet due to a sad and funny story when it was decided to substitute the junior squad for younger boys one week before the Junior World Championship. So this tournament will be a kind of opening of big international hockey for him.
Rubtsov was noticed in his games for Russian Knights. He was expected to make a breakthrough before the championship. He was already called one of the most talented Russian hockey players of the 2016 draft. Rubtsov's north American style is noted overseas. They explain the guy must play there. German always attacks the puck and players, is not afraid of a fight and physical contact constantly caring for the slot.
Alexander Nylander, forward. National team of Sweden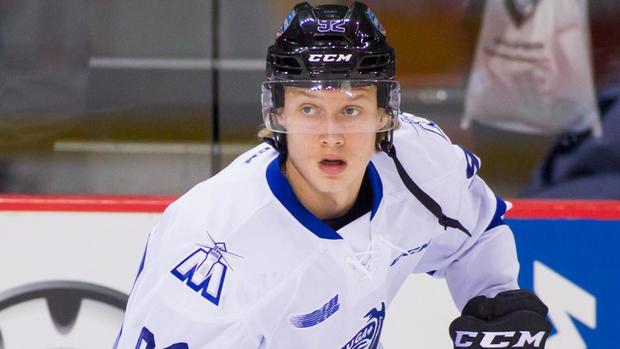 Not only the forward's surname draws attention. Yes, he comes from this Swedish hockey dynasty. Alexander is Michael's son and William Nylander's brother. It is the case when a talent is transmitted by genes.
Even now Aleksander is playing great at the final stage. This is why in the match against Vikings, at least two people from the rival team must keep him in the slot.
The forward demonstrates laconic hockey in everything. He lively starts on the ice and rapidly gathers speed, wins thanks to his narrow dribble, shoots but abruptly almost without any swing as if it was throwing. Nylander Jr. can obtain a status of either head sharpshooter or best player of the Junior Championship. At the same time, he has a stimulus like a possibility to reach another level from the American Hockey League to the main one.
Rasmus Dahlin, defenseman. National team of Sweden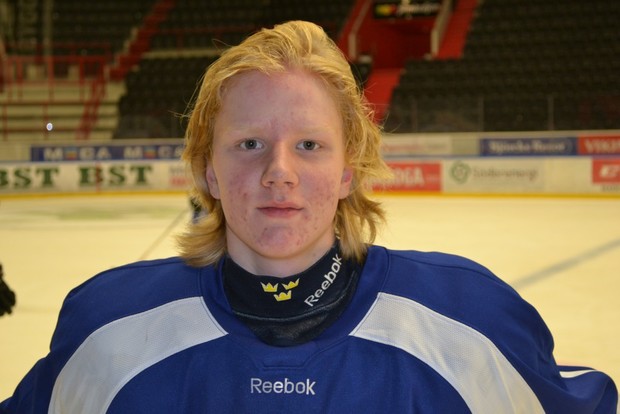 This guy is only 16, while in his homeland in Sweden, people can't help but admire a new Erik Karlsson, who is playing for Ottawa as team captain. Like Karlsson, Dahlin also started at Frölunda, and local fans enjoy highlights and short videos in his game. At the age of 16, he shows arrogant, too young but very skilful hockey. Dahlin is not afraid to move forward and make interesting performances with the puck. Although he has 1,5 years before the draft, famous Canadian expert and journalist Bob Mackenzie said he was a possible favourite.
Clayton Keller, forward. National team of USA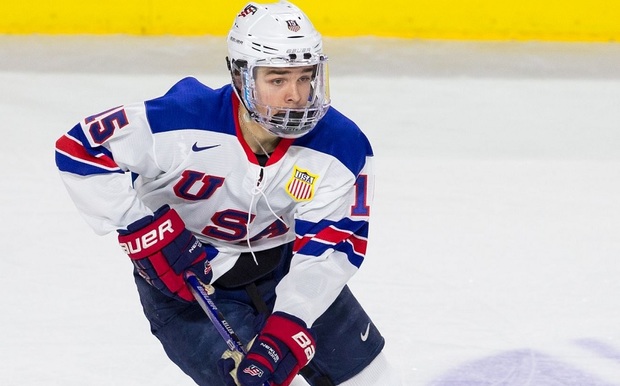 This American forward has all chances to become a new Patrick Kane. Scouts of NHL clubs are constantly saying that. Keller is a light forward. He is very skilful when playing with the puck. At the same time, he is able to aggressively press his rival, got the puck, rudely move forward and shoot it. So the status of the main star of the American squad was cemented a long time ago.
Now Clayton is playing for the Boston University. He was highly estimated by Arizona a long time ago, so he is likely to join it in the draft. The very guy doesn't hide his ambitions and is ready to play in NHL in the next season.
Luke Kunin, forward. National team of USA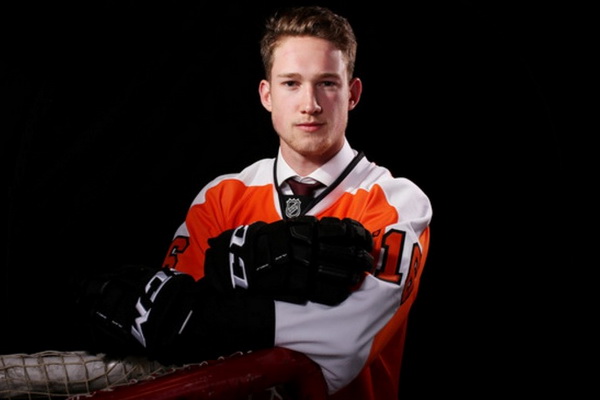 In the last draft at Buffalo, Kunin had quite a small number. But when Minnesota got him, the club immediately stated the guy had a character. So there is no doubt he will be on the ice in NHL in the next season. Kunin can finish greatly, defend on his own or park like Ovechkin from the left circle. He is famous for an excellent end – his wrist and slap shots are awesome. Together with his national team of the USA, which is full of stars, Kunin can compete with Nylander for the title of the best player of the competition.
Eeli Tolvanen, forward. National team of Finland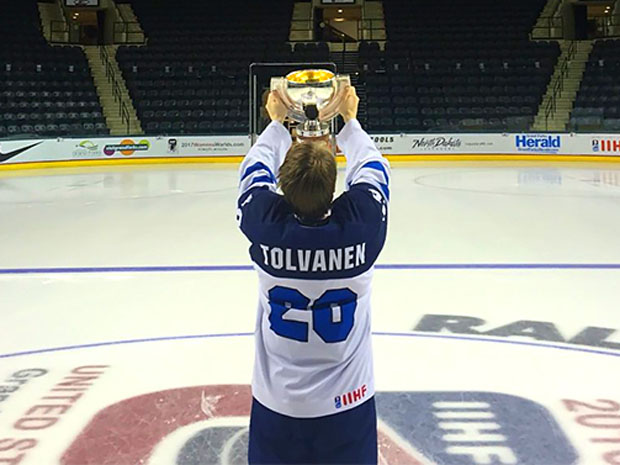 The triumphal U20 World Championship for Finnish players in Helsinki permits us to wait for discoveries for NHL. And Tolvanen is able to become this discovery. Rebounds and ends are his forte. Eeli has a good sense of scoring chances, and he is often in a place where he should be at the end. In the previous Junior World Championship, he scored seven goals in seven matches having got all rebounds in the offensive zone.
Olli Juolevi, defenseman. National team of Finland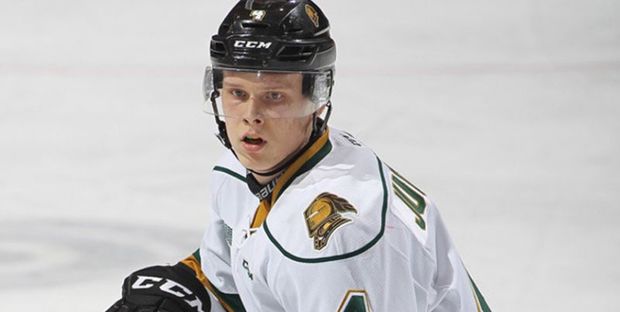 He is probably the most skilful defenseman of the European squad in the championship. He has a good puck possession, at the same time, he powerfully shoots. He also has a good vision of the rink. As artificial intelligence, he catches all movements on the ice, and as soon as he sees a moment he needs, he sends the puck to his mates' sticks. Olli's talent is seen even today when he is 18. The question is when he starts playing in NHL, whether next year or he will have to wait for a year.
Photo: proufu.ru, yarsport.ru, metallurg.ru, hcvityaz.ru, hockeyplayoff.ru, hockeysverige.se, sbncollegehockey.c, allhockey.ru, sports.ru, sport-familys.ru