Water towers: why Irek Zinnurov refuses post of Russian Water Polo Federation president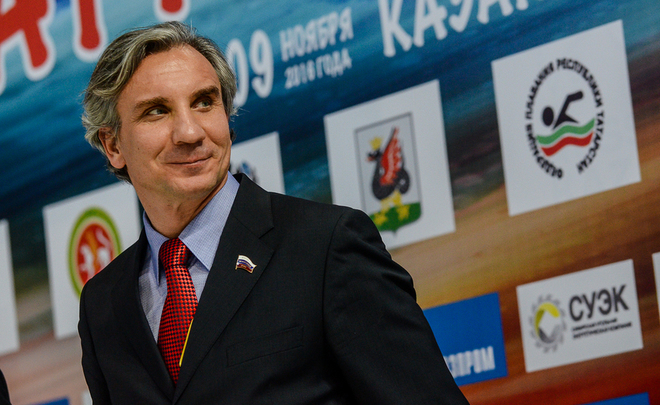 Everything is almost clear. The pet project of recent years in the world of water sports of Russia – to unite all separate federations together again – will be real in the form of the Aquatic Association of Russia. Aleksey Vlasenko, who is likely to head the new organisation, has recently announced its creation at a press conference. The piece of Realnoe Vremya's sports staff tells why it happened and how it will affect our sport.
It was about to happen
Various structures from very athletes to veterans and current sports functionaries have talked about it in recent years. Many people told an intermediate structure between the Ministry of Sport, Olympic Committee and Swimming Federation was needed to coordinate their work and cooperate in the sphere of international relations.
The idea had many opponents. Sceptics said such a measure would break current norms and violate the balance of power. For instance, head coach of our ''gold'' synchronised swimming team Tatiana Pokrovskaya noted many times an especial status of her sport, importance of its separation from other federations, careful attention of the officials of the country to the girls' achievements.
It has not been the first attempt to create such a management authority. De jure, it [Aquatic Association] opened at the end of 2014. And Olympic champion in water polo Evgeny Sharonov (who we will be speaking about today) was appointed as its head. But de facto it did not start working, and the major opponent of its creation President of the Russian Swimming Federation Vladimir Salnikov denied its existence.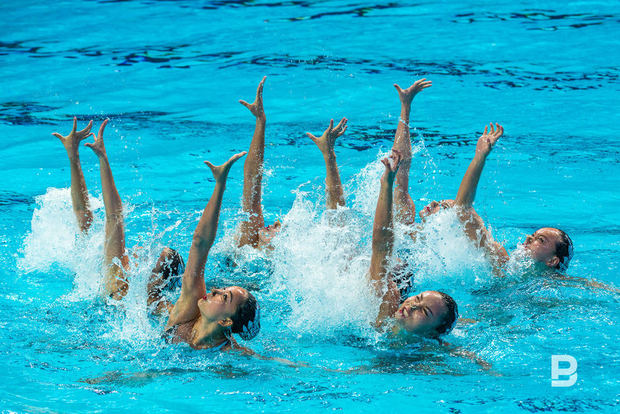 ''I can't comment the news about the creation of the association. Talks about the creation of such a uniting organisation have being heard for a long time. However, there has not been any clear result yet. We don't understand at all whether it is an empty talk or a real preparatory work,'' Salnikov was cited by All Sport in October 2014.
This time a doping scandal that affected swimming, first of all, was a trigger. As well as misfortunes in Rio because our athletes were remembered at the Games in Brazil for nothing but gold medals in synchronised swimming. And many athletes (for instance, men's water polo team) did not go to the Olympics at all.
Examples abroad
''The common international federation FINA unites all aquatic sports in the world. In the majority of the countries that have some achievements, all aquatic sports develop under the aegis of one organisation. Here our every sport has its own federation, follows its own international politics, fulfils its own development programmes, etc. If all federations fuse, start working under one centre, it will have a greater effect and better results,'' new vice-PM on Sports Affairs Vitaly Mutko explained at the press conference.
Indeed, international sport doesn't have separate committees on diving or open water. They all live together under the aegis of FINA. The organisation was created as early as 1908, almost together with IOC. It ruled only swimming until the 50s because diving and water polo were not going to join it. Now FINA is officially admitted by IOC and is one of its partners in the organisation of swimming competitions at the Olympic Games. At the moment, 207 national federations are members of the organisation.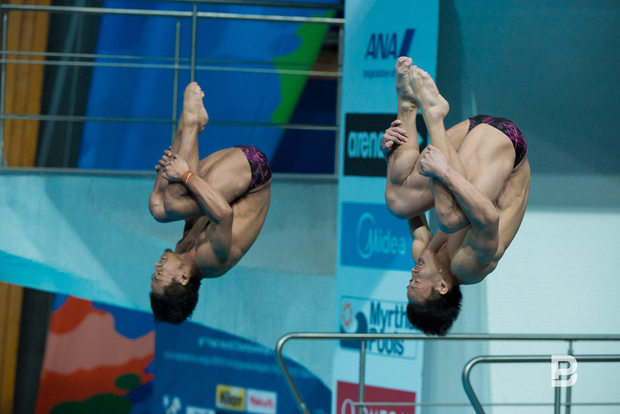 Here also there are problems. For instance, many-time attempts to join rowing sports to FINA were in vain. Some countries still don't admit the organisation and refuse to participate in its competitions. Moreover, not all countries copy its sports management system. As a rule, diving has its own federation as well as water polo. And several European, Asian and American countries (and even CIS countries like Kazakhstan) ditched separate sports bodies controlled by FINA. Here, on the contrary, there is a tendency to return to specialised structures.
Fight for power
The Russian Swimming Federation and its main character President Vladimir Salnikov were against the creation of the association many times. He has his some weight and status in the eyes of the majority of the Kremlin elite that is close to sport and not only. He is a four-time Olympic champion, lasting head of one of the most popular mass sports that brings medals, which is especially important in our country.
''The creation of similar organisation can have a negative impact on the entire water world. Now they are all doing their job. Professionals who know their sports from A to Z work here. If we are nosy, the outcome won't be good,'' Salnikov told after the Olympiad in London.
He is likely to worry about his own power that is in a precarious position. It was difficult to ''get rid of'' Aleksandr Popov who expressed his desire to head the Russian Swimming Federation many times. Many people supported him, but Salnikov did not allow him to reach the final of the elections that Popov watched on the Internet from the USA.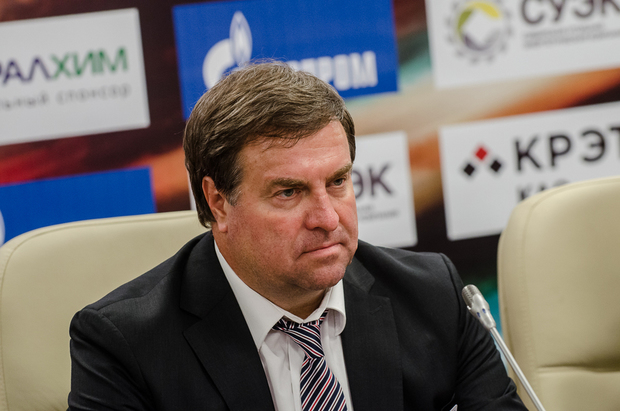 The creation of the association will affect his positions again because he will become subordinate and lose a direct link with the Kremlin together with all consequences. And if, at first, Salnikov's positions were stronger than those of Vlasenko, Aleksey undertook an active job. Heading the Diving Federation, Aleksey gained a due reputation in the FINA International Council, became its Russian representative and joined the Technical Committee. Then he decided to expand his influence and came together with synchronised swimming, the team and completely participated in its life. As a result, he also headed that federation too.
Water polo as last ditch
The post of Water Polo Federation president was Aleksey's last target en route to leadership. He had power in this sport before, he was a member of the managing council of the federation. But he needed decisive steps to win the battle against Salnikov, so he decided to announce his candidacy.
The elections were expected to be hot. Apart from Vlasenko, Evgeny Sharonov (acting president at that moment) and famous Kazan water polo player and deputy of the State Duma of Russia now Irek Zinnurov announced their candidacies. In Russia, changes in the higher sports administration are a rare thing. Elections have no alternative (just remember the elections to the Russian Swimming Federation). And if somebody reaches the final stage, nobody will take a risk to vote against the current head in favour of a candidate. Recent elections in the Russian Ice Hockey Federation where Tretyak walloped Fetisov are an example.
But Irek Zinnurov is also a strong candidacy. He is a cult identity in our water polo who comes from a sports region. Irek Zinnurov is extremely loyal in politics. He has joined United Russia and became a State Duma deputy recently. However, both Sharonov and Zinnurov withdrew their applications for strange reasons. At the same time, they expressed their confidence in Vlasenko's success. Naturally, he was the only candidate! Nevertheless, Vlasenko's importance ramped up after that because it has been the first (I hope the only) time in Russian sport when one sports functionary heads three different federations.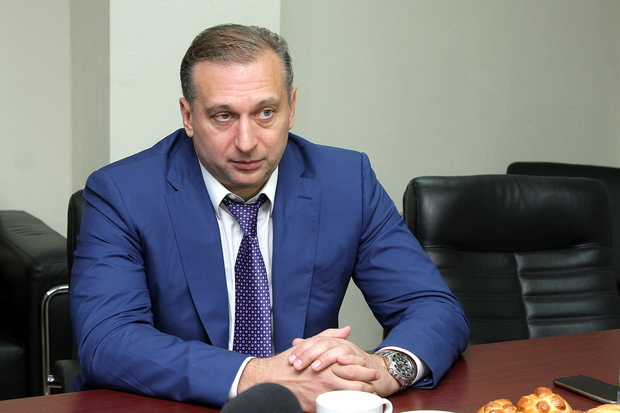 So there?
''The Russian Olympic Committee has already issued a regulation. Denis Manturov (acting head of the Supervisory Council of the Russian Swimming Federation) has already got it. The association will be a kind of upper structure, but the federation will remain autonomous. First of all, a single association is created to talk to FINA that asked for that union. What is more, it will solve financial problems and with one sponsor,'' Vlasenko told the journalists who were at the briefing.
''We met with Vitaly Mutko and Pavel Kolobkov. Both supported the idea. We developed the idea together with Vitaly Mutko. Nothing could have been possible without him. I am thankful for this support. The very announcement will be made at the meeting of the Swimming Federation's Supervisory Council where my appointment will take place,'' Vlasenko added.
''At the moment it is difficult to say something clear about the new association. The most important thing is that the very aquatic federations understand the importance of this organisation and wanted to create it. In general, in terms of the union of resources and better management, it is a necessary step,'' Vitaly Mutko noted in turn.
By the way, his work and constant presence at all plenary sessions after the ''dismissal'' is an illustrative example of the life of modern Russian sport. The new minister of sport has not joined the structure of the work yet. Pavel Kolobkov doesn't have an influence on his native fencing now. It is supposed to continue so.
It should be noted that, at first, noticeable changes are not planned. It is a long-term work. But personnel reshuffle is inevitable. Joining a new organisation, Aleksey Vlasenko is making his team of people who are loyal to him like it was in the diving federation, synchronised swimming and it is in water polo now. And consequences are inevitable. Financing of some sports and teams is likely to change. We will be able to draw major conclusions after two big competitions – the 2019 World Aquatics Championships in Korea (the preparation for the 2017 World Championships has almost ended) and the Games in Tokyo.
Analytics