Geydar Dzhemal's funeral: ''He was the standard of erudition, integrity. The Muslims were proud of him''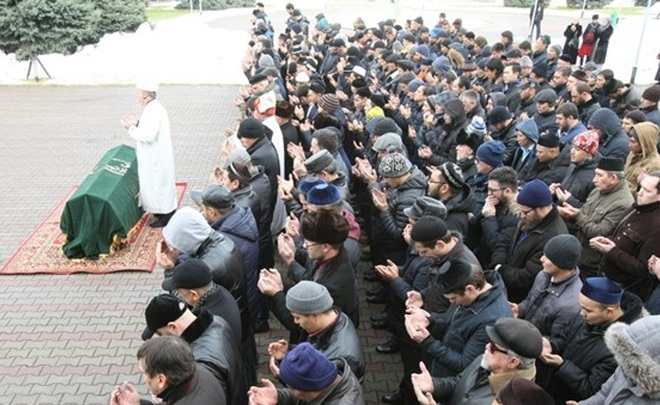 The funeral of well-known public figure, politician and the chairperson of the Islamic Committee Geydar Dzhemal took place on 6 December in Almaty. His close friend and colleague Ruslan Aysin, who organised the ceremony and personally attended it, shared with the Realnoe Vremya the details of the farewell with the famous thinker.
''Geydar Dzhemal made a will that he should be buried where he dies''
The funeral went quietly. It was in Almaty, in the foothills, in a beautiful, picturesque place. In the central mosque of Almaty the janaza namaz was conducted, then all went to the cemetery where Geydar Dzhemal was buried according to the Muslim traditions.
He was buried as a Sunni — he was a Sunni, and was against the separation. He believed that the platform of the Muslims is a platform of union, and he strongly insisted on it. His philosophy and methodology were based on the fact that the Muslims should unite. Geydar Dzhemal said that 73 current flows will merge together by the end of time: each flow will have pieces of truth, which over time, will flow into the stream of truth.
The funeral was attended by a large number of people (several hundred) who really wanted to say final goodbye. People were surprised, amazed that his life ended in Almaty. He made a will that he should be buried where he dies. In general, Geydar Dzhemal took it easy, he was against great pathos, he didn't want his funeral turned into a triumph.
''The cemetery, with which we agreed originally, was attended by several thousand people''
The burial had to be moved to another cemetery because of a number of organizational issues: first, all this happened suddenly, plus he was a citizen of another country. As we were reported, at the cemetery, with which we agreed originally, was attended by several thousand people… The thing is that the change was announced yesterday (on 5 December — editor's note) — unfortunately, there was no possibility to give updated information quickly.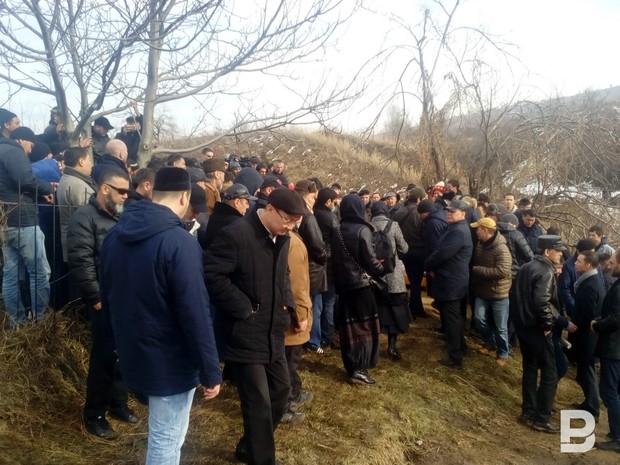 A few dozen of his students and supporters arrived at his funeral, not only from Moscow but also from Tyumen, Novosibirsk, the Caucasus. The farewell was attended by Nadezhda Kevorkova. Maxim Shevchenko, unfortunately, could not arrive, but he notified us — he called me and Orkhan, he said he was heart and soul with us. He was unable to arrive because of the circumstances, but about two weeks ago he came to Geydar Dzhemal to Almaty for couple of days they had a very good time, talked.
The funeral was also attended by representatives of local intelligentsia, representatives of the Chechen, Azerbaijani, Ingush diasporas, there were many young people… Very different people came because he was like a beacon for different people, for different environments. In their speeches, sermons, Dzhemal was the standard for learning, integrity. The Muslims were proud of them.
The problem for many is that according to Muslim tradition they had to bury quickly, because of this not everyone had the time to arrive. People from abroad, Europe, where he had many friends and comrades who wanted to come but failed for various reasons. Besides, special weather conditions in the north of Kazakhstan played a role — the flights were cancelled several times… But many people still managed to come.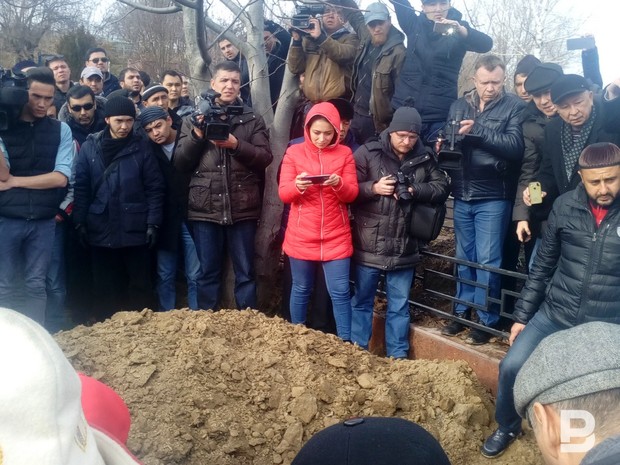 ''During the farewell there have not been loud speeches...''
From many citizens of Kazakhstan I heard that they were honored that such a great man, an Azerbaijani by nationality, was buried in Kazakhstan. It should be noted that he gave Kazakhstan a major role: Geydar Dzhemal said that the triangle of 'Big Volga Region — Kazakhstan — the Big Caucasus' is the core of Eurasia, which will determine the course of history soon. He thought in terms of big narratives, and determined a special place in the world for the Turkic-Caucasian civilization field…
During the farewell there have not been loud speeches: originally it was set an agenda that only ritualistic religious performances would be given. Now we are in a restaurant where everyone can come, there will be so-called ash (or wake in English), and there will be speeches: people will speak, share memories…
It was the wish of Geydar Dzhemal — less formalism, bureaucracy, all were surrounded by ordinary people, Muslims, who loved him for frankness, honesty, and a special understanding of the existency…
By Ruslan Aysin. Photo by the author