Subsidies on farmland improvement in Volga area cut to 1.5bn
Every region of the district will receive about 107 million rubles after the reform
As Realnoe Vremya found out that 14 regions of the Volga Federal District will receive the minimum amount of federal subsidies on farmland watering this year. The Russian Ministry of Agriculture completed a competition-based selection of Volga region land improvement projects approving the allocation of 1.5 billion rubles for all. The Volga area is short of over 7 billion. "There's nothing surprising: grain, crude milk purchase prices have fallen, while costs on spare parts have increased. If the subsidies themselves were tripled, then yes, we would be very surprised," noted Vice Chairman of the Tatarstan State Council's Committee for the Environment," Takhir Khadeyev noted. However, the republic is going to save the harvest with its own sources.
1.5bn to water land in the Volga Federal District
Financial drought is threatening the expansion of the construction of infrastructure of water farmland in the Volga area. Russia's Ministry of Agriculture has suddenly lowered the scale of federal subsidisation of big land improvement projects in all Volga regions.
Only 150 out of 390 projects at 8.5 billion rubles selected in a competition received "protected" budget funding. Their support will total 1.5 billion rubles (this digit is fixed separately in the federal budget), reads the ministry's message. According to the press service of the Russian Ministry of Agriculture, 60,500ha of farmland has been covered with the subsidies this year.
The federal subsidies for farmland improvement are allocated within the state programme Effective Use of Farmland and Development of the Improvement Complex. This is a new programme launched since January 2022. Its goal is to use abandoned degraded lands in agriculture.
According to the official data, about 19.4 million hectares of arable land, or 5.1% of all farmland in the country, remain unused. The programme is designed until 2030. The total budget is 58.8 billion rubles. The subsidies are granted in co-financing — 50% to 50%. Earlier, regions funded land improvement works themselves by receiving subsidies for current infrastructure maintenance to water farmlands.
Successfully qualified but there is no money
The initial "discharges" of federal subsidies in 2022 inspired hope in the regions. As Realnoe Vremya was told in the press service of the Russian Ministry of Agriculture, last year the Volga regions received 2.7 billion rubles of additional aid. Land improvement measures were taken on an area of 170,090ha. As a result, 37,000ha of former farmlands started to be used in agriculture, 23,000ha of improved lands began to be used thanks to the renovation and construction of new watering systems, acid soil received lime treatment on an area of 109,700ha of arable land. A considerable amount of work was done in Tatarstan too.
"146 land improvement projects across the Republic of Tatarstan were sent to the Russian Ministry of Agriculture for selection in 2022, of which 126 projects were on lime treatment of acid soil on 55,300ha of arable land, 13 projects were on water improvement measures on an area of 3,400ha, 4 projects on uprooting on 1,400ha, agroforestry measures on 71ha," the press service of the Tatarstan Ministry of Agriculture said.
The Russian Ministry of Agriculture received applications for 8.5 billion rubles by the next selection next year: "403 projects were received in 2022 for the selection in 2023, 390 were selected (13 projects weren't allowed to be selected because of non-compliance of applications with the selection requirements," the press service of the ministry said.
As a result, 97 projects on irrigation events for 6.3 billion rubles (irrigation and watering of lands) were selected. Another 123 projects for 1.5 billion rubles are designed for land clearance measures. 169 projects for 667,61 million rubles were submitted to improve the soil with lime treatment. The state support of the programme Effective Use of Farmland and Development of the Land Improvement Complex has increased this year and totals over 38 billion rubles.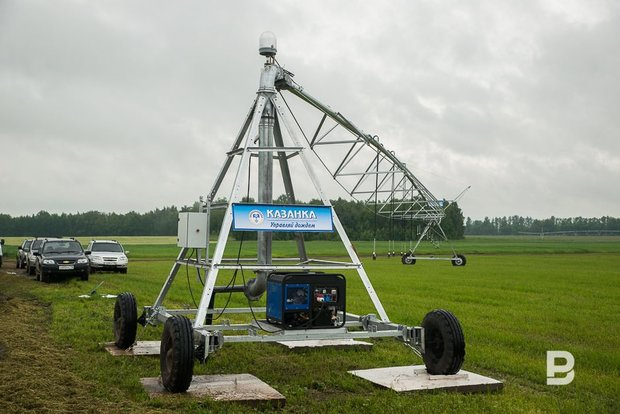 However, the demand of 8.5 billion rubles was out of the depth for public money. As the press service of the Russian Ministry of Agriculture said, projects are subjected to funding of 1.4 billion rubles in 2023, 2024 and 2025. It is 117 projects in the Volga Federal District covering an area of 50,500ha.
"34 projects on lime treatment of 18.5ha were picked in Tatarstan as a result of the selection, the funding is 75.7 million rubles," our newspaper was told in the republic's Ministry of Agriculture.
Also, Tatarstan participates in the federal project Export of Products of the Agro-Industrial Complex. The funding amount to 101.6 million rubles.
Another 100 million rubles more
However, since the start of the year, the Russian Ministry of Agriculture has distributed the money among federal districts. As a result, the initial amount has increased by 100 million — to 1.5 billion rubles.
"In accordance with the protocol of the Commission for Land Improvement Project Selection created by the Russian Ministry of Agriculture as of 17 March 2023, the final amount of money from the federal budget in 2023 after the approval of changes made to the distribution of subsidies for Russian regions' budgets to take measures in farmland improvement in 2023, 2024 and 2025 will be 1.5 billion rubles for 150 land improvement measures on an area of 60,500ha," the ministry's press service said.
So 33 projects on improvement of 11,500ha of land, farmland clearance of 18,100ha, lime treatment of 30,900ha will receive the funding.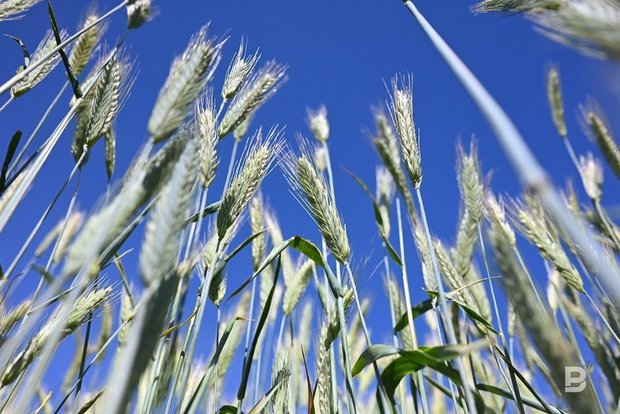 If the drought is back, we will have no bread
"These are extremely unsatisfactory numbers," Kazan State Agrarian University claimed. "If the drought of 2010 or 2021 is repeated, we will have no bread. How can we water what we didn't plant?"
According to the university's scientists, the republic annually launches irrigation systems for 5,000ha. It half the standard of the Volga Federal District. While lime treatment is carried out on an area of 80ha — it is 2.5 times more than in the district's plans for 2023. University professors forecast that a fall in land improvement subsidisation will lead to a reduction in the amount of livestock.
"These numbers are unacceptable. Clearly, the state now has a lot of expenses, but there shouldn't be such a sudden decrease. There should be aid from the budget from Moscow anyway," the university is convinced.
"Land improvement is crucial for our republic, especially after the drought in 2010 and 2021. We brought forage alone for 15 billion rubles. We don't need a more severe lesson," Vice Speaker of the Tatarstan State Council, former Minister of Agriculture and Food of Tatarstan Marat Akhmetov said earlier. "Tatarstan annually spends about 500-700 million rubles to support entrepreneurs who install such systems at their households in Tatarstan. We increased the amount of watered lands by 4-5,000 hectares every year."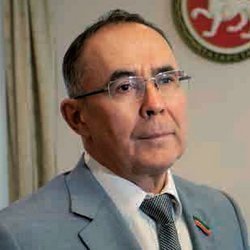 There are republican problems in line with federal ones to save the field irrigation system in Tatarstan. According to the Tatarstan Ministry of Agriculture, measures taken to build, renovate, repair irrigation and drainage systems as well as separately placed water installations on municipal lands are funded by the republican budget (100%). 120 million rubles are envisaged in 2023.
Also, 70% of costs on buying irrigation equipment, including the dribble irrigation system, are compensated for agricultural producers. 100 million rubles are annually planned for these purposes, the press service of the Tatarstan Ministry of Agriculture specified. At the same time, about 33 million rubles spent to compensate 70% of costs on the construction, renovation, re-equipment of water supply systems (well drilling, water tank installation) are allocated for land improvement works every year. Also, 60% of expenses on water supply, including costs on electrical energy for crop irrigation, are compensated.
Last year, Tatarstan spent a total of 18 billion rules in the Agro-Industrial Complex's programmes and a holistic countryside territory development, Takhir Khadeyev reminded us. According to him, the irrigation system started to revive when Marat Akhmetov was the agriculture minister when the republic survived the drought in 2010.
"166,000ha of farmland is now irrigated here. Vegetables, potato and valleys for big farm complexes (from 1,000 to 5,000 head) are the most important for us. It is dangerous to keep husbandry without watering lands — what to feed cows with? Weather conditions aren't always so favourable like in 2022. But we remember the lessons in 2021 when the 'borscht basket' tripled in price because of the drought. We couldn't bring enough vegetables either," he reminded us.
Bashkortostan
Kirov Oblast
Udmurtia
Tatarstan