'This is another expense item': farmers about innovations in poultry slaughter and waste management
Tatarstan agricultural producers warn about the inevitable increase in prices for farm products
Since March, new rules for farmers have started working in Russia — they have tightened the requirements for the slaughter of poultry and the management of animal by-products. Now farmers are required to slaughter not only cattle, but also poultry and rabbits exclusively in the slaughterhouse. And additional analyses or fines for negative impact on the environment are expected for agricultural producers' waste. All this significantly increases the costs of farmers and small farms and puts some on the verge of bankruptcy. Read the details in the material of Realnoe Vremya.
New requirements for poultry slaughter

In Russia, when slaughtering birds, they must now comply with the requirements of the technical regulations of the Eurasian Economic Union. Since March 1, certain provisions of the veterinary rules for animal slaughter have come into force.
Only the poultry whose health condition allows it to be used for food according to the legislation of the EAEU member states will go on sale. Slaughter will need to be carried out in specially designated areas and only in humane ways. According to the new rules, the bird is subject to pre-slaughter exposure to remove the remnants of veterinary drugs from its body. After slaughter, carcasses and internal organs must be sent for veterinary and sanitary examination.
The new rules prohibit the use of meat, offal and fat of poultry that have not passed veterinary examination, as well as with an unusual change in skin colour, foreign odor, defects or without pretreatment — with remnants of feathers, bruises.
"So far we sell only live poultry, but in the future we plan to sell poultry for meat. We know that for this it will be necessary to adjust the places for overstaying of poultry and slaughter points. According to our calculations, we need to purchase special equipment for 5-6 million rubles. Slaughter according to the old rules will be possible only for personal use. For sale, it is necessary to comply with the new standards. There must be an official paper about the slaughter. We hope to receive state subsidies or grants for these purposes," the head of the Yakty-Ken poultry farm Barieva R.Kh., Radik Bariev, told Realnoe Vremya.

Thus, the organisation of slaughterhouses will entail new costs for poultry farms, and this will put a big financial burden on small farms. The problem is also recognised by the deputy head of the Rosselkhoznadzor Administration for the Republic of Tatarstan — chief state veterinary inspector for the Republic of Tatarstan, Evgeny Ivanov: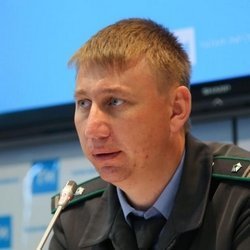 There are now 28 thousand laying hens at the Yakty-Ken poultry farm, and they are already actively being sold. But the farm plans to bring broiler chickens and bring their number to 120 thousand heads. It is also planned to breed 40-50 thousand heads of geese and ducks until autumn. In addition to the new rules of slaughter on the farm, other innovations are being prepared in parallel — for the management of animal by-products.

"We have heard that the waste will now have to be stored and used according to the new rules. We are preparing special places for this. In general, we had no problems with by-products before that. Our litter has never been stale. It was always taken away from us. I have heard that the litter can even be sold after proper storage. We've been giving it away for free all this time," said Radik Bariev.
"Everything used to be easier"

Ilnar Akhmetov, the director of Vatan agricultural firm in the Arsky district, believes that the new regulations will add a lot of worries to farmers:.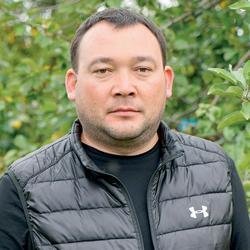 According to a number of agricultural producers, additional costs for slaughterhouses and analyses of animal by-products will inevitably lead to an increase in the cost of farm products.

For understanding, a small cattle breeding enterprise for 20 heads produces 292 tonnes of manure a year. At the end of 2022, there were 913,5 thousand heads of cattle in farms of all categories of Tatarstan. The number of pigs at the end of 2022 in the farms of the republic reached 468,5 thousand. The number of sheep and goats is 300,8 thousand. The number of poultry in farms a at he end of last year was estimated at 17,4 million heads. In other words, the problem of waste management in this industry has been brewing for a long time.
There will be no fines yet

However, they will not punish farmers with rubles for violating the new rules for handling livestock by-products, the deputy head of the Rosselkhoznadzor Administration for the Republic of Tatarstan assured Realnoe Vremya:
"All this year there will be a preparatory and introductory period. Fines are not yet provided. To date, their exact amount has not even been determined. Until May 1, 2023, agricultural enterprises have only one task — to send a letter about whether to consider animal waste as a by-product or waste. In the first case, this is the responsibility of Rosselkhoznadzor, in the second — of Rosprirodnadzor. A sample letter and all the necessary documents are available on the agency's website. If farms do not send a corresponding letter to the Rosselkhoznadzor by May 1, 2023, animal by-products will automatically be considered waste," explained Yevgeny Ivanov.
Now the farmer himself will decide what to do with manure and droppings. If an agricultural producer decides that he is not going to process manure, then he will have to pay a fee for the negative impact on the environment. According to analysts, such a fee will amount to 418,5 thousand rubles a year for waste of hazard class III and 209,1 thousand rubles for waste of hazard class IV.
If the breeder decides to process manure, he will be able not only to save money, but also to earn. According to federal experts, 60 million tonnes of organic fertilisers can be obtained from 300 million tonnes of manure produced in the country a year. It is also an export product. The cost of such "organics" in foreign markets is from $150 per tonne.
Every time before use — analyses

According to the new rules, by-products of animal husbandry must be kept in a specially prepared place for this. Its base must be concrete or clay, there must be sides along the edges so that harmful impurities do not leak out with meltwater. There are own requirements for each type of animal.
It is no secret that many agricultural enterprises and farmers exported manure directly to the fields. It was impossible to do this before, and now it is prohibited by law. Moreover, before using by-products as fertiliser, it is necessary to confirm their safety in the laboratory every time.
"Previously, it was not necessary to conduct research on by-products. This became necessary with the entry into force of the new law. Now they must be checked for microbiological indicators, as well as for the content of urea, pesticides and other harmful substances. Samples of by-products will need to be taken to the laboratory every time before they are used as fertilisers. The frequency can be very different. If the storage location of by-products is constantly replenished, then you may need to check every month. If the pile is collected and new manure is not unloaded there, then it is necessary to check it once every few months, but it is mandatory before using it in the fields," explained the chief state veterinary inspector for the Republic of Tatarstan.
Only one accredited laboratory has the right to issue certificates of conformity. We are talking about the laboratory of the FGBI VNIIZH —Federal Centre for Animal Health Protection Federal State Budgetary Institution.
This law is long overdue

"The reason for the development of a separate law on by-products of animal husbandry was the legal uncertainty in the attribution of manure of farm animals, whether to waste production of hazard class III—V, or to products for the production of organic fertilisers," one of the authors of the bill Sergey Mitin, the first deputy chairman of the Committee of the Federation Council on Agrarian-food policy and environmental management, explained the need for the document.
"In spring and autumn, dozens of complaints from the population begin to come to our department. For example, in the Laishevsky district, the Yaratel poultry farm is often complained about because of a very strong unpleasant smell. Secondly, the litter can contain a variety of harmful microorganisms. And when manure stays for a certain time, it undergoes its own heat treatment, the temperature rises, harmful microorganisms and parasites die. That is, by-products purify themselves," explained Yevgeny Ivanov.
According to experts, at first government departments had different points of view on the issue of manure and droppings management. On the one hand, there were instructions from the Ministry of Agriculture and the Ministry of Natural Resources: "If an enterprise processes manure into organic fertilisers according to all standards and specifications, then it is not necessary to license this activity and pay for the negative impact on the environment, because in this case, de facto manure is not waste," explained the general director of the National Union of Pig Breeders Yury Kovalev. On the other hand, Rosprirodnadzor believed that manure in any case is waste, which means that it is necessary to obtain a license and pay a fee for harmful effects on the environment.
Tatarstan