Breaking ice? World hockey and football want Russia back
There are a lot of nuances and pitfalls but the discussion of the comeback of our sport is becoming more constructive
Talks about starting the gradual comeback of Russian athletes to international competitions are becoming louder and louder. Another question is what status they will have and if this will become possible. Realnoe Vremya's sports staff explains how the world started to move to reintegrate Russia into world sport.
Russian Football Union presses UEFA with manipulations with its transition to Asia
It was a real sage for the Russian Football Union (RFU) when it comes to what direction to take — to Asia or stay in Europe that doesn't really want us. The buzz around this issue was so huge that even people who are far from football started to express their opinion whether to stay in Europe and wait for lifting the ban from Russia or turn to Asia where the attitude to Russians is more tolerant.
The result of agony and moves with a series of votes in the RFU about a transition to the Asian Football Federation turned out to be what they seemingly wanted — UEFA stirred and offered to look for a solution for a gradual comeback of Russian clubs and national teams to the competitions under the aegis of the Union of European Football Associations. Today when UEFA "swallowed" the bait, it became obvious that nobody in the RFU seriously wanted to go to Asia, but these discussions happened to be perfect instrument to push the Europeans.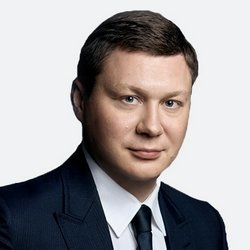 "We plan that UEFA will create a taskforce this week. Now we are waiting to learn who will be there. It is a matter of consultation, each of the sides will make its own proposals. Now the job is done as usual," Mitrofanov said.
According to RFU President Alexander Dyukov, the taskforce's job is to end by 1 April, while representatives of the IOC and FIFA will be involved in its activity. And this becomes more interesting. If the Olympic Committee participates in the job done to return Russia to European championships, this can mean that Thomas Bach wants to see how Russia's comeback is possible in the example of football and then act himself.
Another thing is that such a taskforce can discuss and solve the problem as long as possible, but if a number of countries boycott it, it will spread its arms in the end and say that they tried, but anyway pay the membership fee. Therefore the taskforce will need to simultaneously work with other European federations to soften the stances.
However, Russia already did it and paid symbolic 250 Swiss francs in advance. This can be the first step for the comeback. Amid this background, Kazan's chance of keeping the right to host the UEFA Supercup in August doesn't seem impossible.
Hockey awaits Russia, but not European
Unlike football, Russian hockey is valued higher around the world. The latest world championships — both youth and senior — became the next confirmation that the tournaments became tasteless without team Russia, though we cannot claim that world hockey stopped and became uninteresting for everybody. But Canada's dominance around the world got stronger, and the apparently strongest team nobody can stop is not the best ad of world hockey.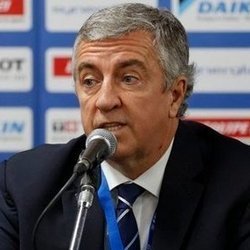 Paradoxically, in this situation the attitude to Russian hockey players in North America is by far softer. National Hockey League clubs, for instance, haven't banned any Russian hockey players, while the league management even was ready to organise another World Cup in Canada where team Russia consisting of NHL players would compete. However, Canadians and Americans didn't accept the development of events in Europe later and, which is illustrative, didn't hold the tournament but simply postponed it hoping that the tensions around Russia would calm down after 2024. This tournament would seriously lose its attractiveness as a show without Ovechkin, Kucherov, Vasilevsky and Panarin. It means it would be short of money the organisers count on. But Americans for whom business comes first are one thing. Another thing is that world championships under the aegis of the IIHF where business is secondary and the political agenda ultimately tamed world federations.
The ice broke in October during a congress in Belek, Turkey, where most delegates voted for returning teams Russia and Belarus to the first division of the world championship in case of their comeback. This meant that the rivals — European opponents — would like to compete with Russia at top level as soon as the political tensions go down in the future, though they aren't ready to share the ice with the Russians now. Luke Tardif claimed for the Russian press then that there was no aggression towards Russia because it was sport and pronounced similar general words.
However, the issue of the return or non-return of teams Russia and Belarus will be considered at the IIHF congress in late May, though the list of teams competing at the next youth world championship doesn't have Russia. Will it be possible to turn the clock back in case of a positive decision? Unlikely.
Winter sports suffer because of no competition without Russia
Other sports too understand that the competitions without Russian athletes have become bland and bereft of fair competition. First of all, this refers to Olympic disciplines. If teams Sweden and Finland can provide some competition to Canada in hockey, Norwegians literally get bored in international skiing competitions.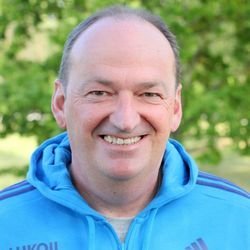 In an interview with NRK, Kramer said that they missed the second-best nation. It was one of the reasons of the problem. He thinks that it was stupid for all sports that Russians didn't compete. Hopefully, the IOC would do something soon, he said.
Such opinions are heard in sport more often. The tendency for reconsidering the ban on Russians in world sport soon is developing rapidly, though there are still opponents. The ice broke, and 2023 can become a year when we will see our national teams in championships and world cups, Russian clubs will return to the Champions League and Kazan will host the UEFA Supercup.