From Tatarstan to Persia and back: how descendants of a Tatar Sheikh turned out in Iran
Saga about a history of five generations of Magfuri-Bulgari's dynasty told by a '100% Tatar man' from Iran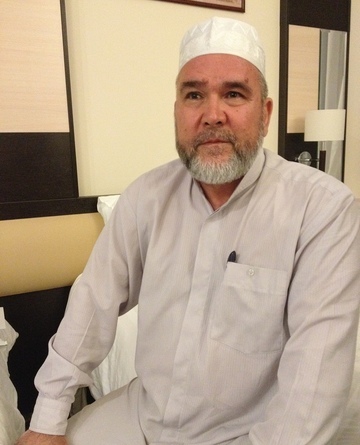 A descendant of an ancient dynasty of theologians whose roots bring back to Islamic scholar Muhammadsharif Al-Bayrakavi, who was born in Tatarstan at the end of the 18th century, Urazmuhammad Magfuri lives in Iran. At Realnoe Vremya's request, he told an amazing story of how the Tatar dynasty of Bayrakavi-Bulgari put down roots in Persia and the Middle Asia and how his representatives became religious scholars worthy of their ancestor.
A '100% Tatar man' from Iran
The Volga Region, Middle Asia and Iran are connected with quite curious historic and spiritual links. So, it is supposed Sufism came to the territory of modern Tatarstan and Bashkortostan from the Middle Asia. What is more, Tatar people were those who brought it. Ishan Muhammadsharif bin Ibrakhim Al-Bayrakavi was one of these famous Muslim theologians. He planted a sprout of a branch of Mujaddid's Sufi School from Naqshbandi. His name is mentioned in one of the endeavours of pre-revolutionary historian Murad Ramzi. Then his descendants distributed his Sufi tradition in Persia.
A correspondent of Realnoe Vremya managed to meet with the descendant of the celebrated Ishan and know more about a '100% Tatar man' from Iran Urazmuhammad Magfuri who visited Tatarstan recently.
If we write his full name, including progenitors, it will occupy two lines: Urazmuhammad Magfuri bin Abdullah bin Abdurrahim bin Muhammadsalikh bin Muhammadzakir bin Muhammadsharif bin Ibrahim. In other words, he is Sheikh's great-grandson. Five generations separate him from the famous ancestor.
He left his brother in charge of the house and went to Asia to study
As the descendant told, Muhammadsharif Al-Bayrakavi was born in 1781 in Bayryaka (Yutazy District, Tatarstan). He went to study to Bokhara aged 20. He possibly got a permission, a so-called approval, to educate pupils-Murids there. After 7-8-year studies, he came back to his motherland, opened a madrasah and taught Muslim students.
Once he understood his knowledge was not enough, he needed more. He left his brother Gubaydulla in charge of the house and goes to the Middle Asia again. He continued his studies in Charminar madrasah and simultaneously taught Islamic subjects.
One day representatives of Urgench (a city in Uzbekistan now) visited Muhammadsharif's teacher and asked him to give them a good specialist who would become their Imam and head Friday prayers. They, in turn, offered to build a new mosque where Imam was to work. And the teacher presented Muhammadsharif to them. The young scientist agreed and moved to a new city. Muhammadsharif faced different problems in the new place. The unbuilt mosque was the most important problem. The teacher came to Urgench and saw the young specialist was not given the conditions he had been promised. The mentor was irritated. He threatened the citizens to take the most talented pupil back. In answer to it, the citizens promised to build the mosque in 10 days and did it.
The mosque's name is Chake. It is situated in the west of Urgench. By the way, the mosque is still open. Ishan died in 1837.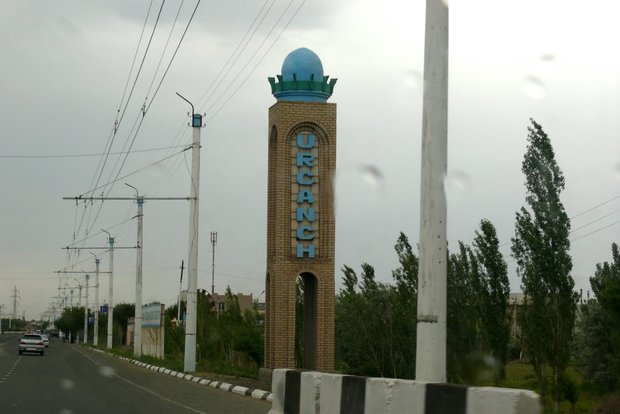 Magical numbers and sheikhs' miracles
When Muhammadsharif died, his son Muhammadzakir (from a new wife) was 11 (he was born in 1826). But it did not impede him to become a famous Sufi Sheikh. He got an approval from a new teacher – Kotluk Hodja Al-Horesmi (Karakalpak).
Muhammadzakir was known more as Sarvari Horesm that means 'Head of Horesm'. It is curious his popular name written with Abjad numerals means his date of death according to the Islamic calendar. It was perceived as a sign. According to the Gregorian calendar, he died in 1899. Thousands of people attended his funeral. Accurate data about Muhammadzakir, including the time of his death, is mentioned in Murad Ramsi's endeavour.
Muhammadzakir was known as Zakirdjan Ishan. He was very respected person on the territory of modern Uzbekistan, Turkmenistan and in the north of Iran. People knew about this Sheikh and his miracles. Once he did change his position after a midday prayer and stood with his trunk bowed. It turned out there was a disastrous earthquake in that region at that moment. But the disaster did not reach his village. Allah made Ishan feel the coming tragedy and saved the population from the catastrophe whille he was standing with his trunk bowed.
His two sons Muhammadsalih (the second) and Mukhammadsaid (the oldest) also became celebrated Muslim scholars and Naqshibandi Sheikhs who got an approval from their father. Muhammadgaziz was his third son. They all were born in the mahallah of Chake.
Muhammadsalih (1864-1924) was the first of them who left Urgench and settled in Geokchaga (now Turkmenistan).
Muhammadsalih demonstrated miracles. People saw a shaking cradle, though no one was touching it.
Abdurrakhim was my paternal grandfather, and Muhammadrahim was my maternal one. It means I am a 100% Tatar man
How Abdullah was 'killed'
Looking into the genealogic tree of the dynasty, Muhammadsalih had two children – Abdurrahim and Muhammadrahim. According to the descendants, the first son became a scientist and theologian (in Uzbekistan and Turkmenistan he is known as Katta-pir – Great Sheikh), the second was Quran-Hafiz – a person who knows Quran by heart. They were almost hunted by the Reds, the new authority because both of them were authoritative religious scholars and obviously contradicted the Soviet reality. In 1928, the brothers crossed the Soviet-Iranian border togerther with Djuanid Khan's basmachi (Muslim anti-Bolshevik fighters).
It should be noted the brothers' surname was Al-Bulgari. It is known that many representatives of the Tatar intelligentsia liked to add the prefix Al-Bulgari to their surnames. As the descendant told, it was like a mark that included them in the list of the enemy of the people who were wanted by the Soviet authority. They chose Magfuri surname – their father's sobriquet – in order to cover their tracks.
'Abdurrahim was my paternal grandfather, and Muhammadrakhim was my maternal one. It means I am a 100% Tatar man,' Urazmuhammad Magfuri stresses his origin. 'Our parents are relatives. It is quite an ordinary thing to marry cousins.'
The brothers lived in Marava-Teppe settlement in Iran during two years. In 1930, they moved to Tatar Hodjanepes village on the bank of the Caspian Sea where they had been invited to teach.
Abdrurrahim's oldest son Abdulkarim was born in Horesm. He moved to Iran together with his father and helped his parents to settle in a new place. And Abdullah, the second son and father of our interlocutor, was born in Hodjanepes.
'It is curious my father had another name in his passport – Abdulaziz,' Magfuri explains. 'The thing is that he decided to go to school, but he was not admitted because of his age. Then he was given new documents with a new name and date of birth, while Abdullah was 'dead' on paper.'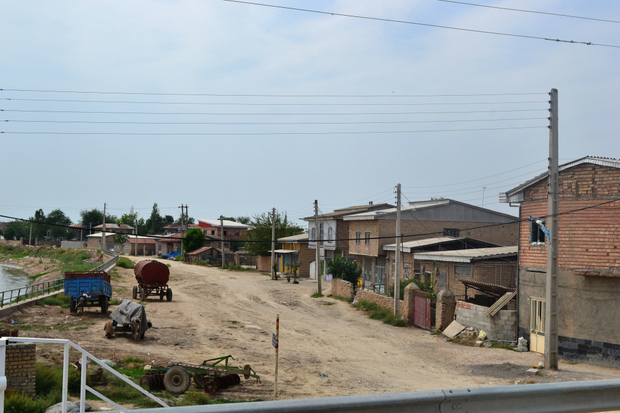 Abdurrahim died in 1973. His grandson who was born in 1975 was named after his grandad – Abdurrahim.
Urazmuhammad Magfuri, the interlocutor of Realnoe Vremya, was born in 1960. His brother Ahmad was born in 1965, he moved to his grandfather's house in Uzbekistan after the dissolution of the Soviet Union. He named his son Abdulaziz – after his brother. Now the guy is 19, lives in Uzbekistan and has two citizenships, though he speaks only the Uzbek language.
The third brother Khamid was born in 1967. He lives in Tegeran and works in the Financial and Economic Department of the Ministry of Economy of Iran.
On the motherland of the famous ancestor
Urazmuhammad works in the Fiscal Service in Golestan province as a specialist in inheritance of movable property. He will retire in two years. Apart from state service, he simultaneously works as Mullah.
When he was 16, in 1976, he went to study to the Islamic University of Madinah for 8 years. He learnt Arabic during one year, studied in a school during three years and was in the university during four years (Arabic Language and Literature).
'Initially, I was Imam in Hodjanepes,' Urazmuhammad tells about himself and his parallel service. 'Now I head Friday prayers in the Bandar Torkaman Cathedral Mosque – it is a seaside city in the Caspian Sea. There are Kazakhs except Turkmen and Tatar people in the city. By the way, one of Uncle Abdurrakhim's wives was Kazakh.
Abdullah died in 1984. Urazmuhammad started to do his father's job aged 24, after his death. So he was Mullah in his village until 2006.
'Did you father give his approval?' we asked Urazmuhammed.
Now, when we visited Tatarstan and the village in Yutazy District where we came from, talked to researchers, it seemed we got a new identity, we feel different. The motherland of our ancestors is in Tatarstan
'Actually we are not the supporters of the Sufi School, though we keep the spiritual chain of Sufi Sheikhs,' he answered. 'When my father died, I was in Madinah. He was a Sufi Sheikh. I was not given approval because I was far away. His death was sudden – he died in a car accident. It means Allah wanted it to be so. I was back home 10 days later after his death. The Iran-Iraq War took place at that time. It was difficult and dangerous to come from the Saudi Arabia. I had to fly with different airlines via Syria.'
According to him, all relatives had little information about it. They knew about Bayrakavi only.
'Now, when we visited Tatarstan and the village in Yutazy District where we came from, talked to researchers, it seemed we got a new identity, we feel different. The motherland of our ancestors is in Tatarstan. Now we feel more Tatars, feel a link with our historic motherland. We liked everything in Kazan and Tatarstan. I was glad to get acquainted with my countrymen. We are even told we look like Tatars, not Iranians.'
For example, it turned out famous composer Sofia Gubaydullina who lives in Germany now is his distant relative. Urazmuhammad doesn't exclude a meeting with her. His relatives, Muhammadsharif's descendants also live in Uzbekistan and Turkmenistan.