"The investment attractiveness of classic esports in Russia is quite low"
Experts on the economics of Russian esports, the renaissance of computer clubs and competition with football and hockey matches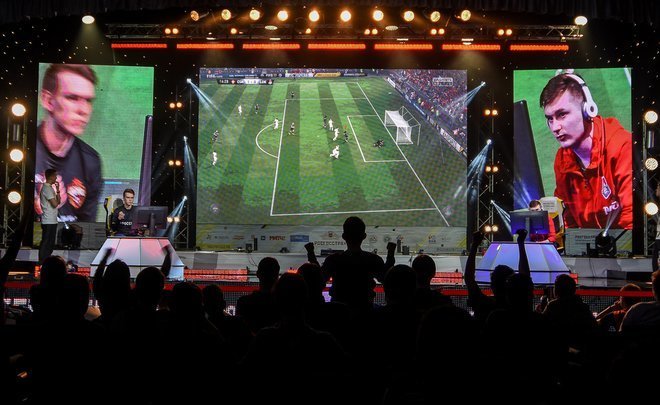 A high-profile scandal erupted around the FIFA eWorld Cup, held last Saturday in Moscow. The authorities allocated more than 35 million rubles for the organization of Moscow Cyber CUP, while very few spectators came to the event and its broadcast on the Internet was watched by less than a hundred people on average. Now the organizers of the tournament are accused of embezzlement of budgetary funds. Realnoe Vremya decided to investigate how the Russian esports market works and found out on what and how money is spent in the industry, which has long gone beyond purely geek entertainment.
The economics of esports
Just 5-7 years ago, it was quite difficult to imagine that to the quite ordinary question "What do you do?" someone in all seriousness would answer: "I am an esports player". By 2019, the situation has changed dramatically: dozens of states have officially recognized esports as a sports discipline, players earn without exaggeration huge money, and cyber tournaments attract millions of audience.
If we talk exclusively about the Russian market segment, the experts interviewed by Realnoe Vremya have different assessments of its current volume. For example, Director of Strategic Communications at ESforce Holding Yaroslav Meshalkin, basing on the data of independent research companies and his own expertise, name the amount of $45 million.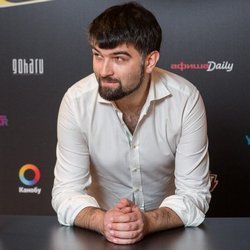 About 70-80% of income is formed from sponsorship of tournaments, teams, as well as advertising on esports media resources, and the remaining share — from the income from the organization of tournaments and media projects on a "turnkey" basis, ticket sales, merchandise, media and other sources of profit, said the representative of ESforce Holding. Betting, according to our interlocutor, is a separate matter. Usually, they are not taken into account in the overall structure of income, but this direction is very promising — experts say that in the near future esports will take a firm position in the top five in the number of bets among all sports.
"Indeed, the lion's share of the volume in Russia falls on advertising. Smaller, in comparison with advertising revenues, money is present in media rights, merchandises and royalties for the use of the brand name," co-founder of Sector Esports shares his vision. "If we are talking about Russia, then the tickets to the event can bring a certain income, which may even be significant in the framework of individual events, but because of a small number of such events, the share from tickets in the overall context is small. Souvenir products, I believe, bring no more than 2-3%, which is largely due to the purchasing power of the esports audience in our region."
Who invests in the new sport?
The announced figures (even within the Russian segment) are extremely impressive, and here the quite natural question arises: who pours money into the cyber industry? Yaroslav Meshalkin names developers and producers of games and cites the example of the Chinese telecom giant Tencent, which owns the game developer Riot Games and a number of other gaming companies — back in 2017, he announced plans to invest $15 billion in esports within the next few years.
If we talk not about investors, but about corporations that consider esports as a channel of communication with the audience, they represent a variety of industries — from oil and gas to FMCG (fast-moving consumer goods) or automotive. The representative of ESforce Holding recalls the case of KFC, whose KFC Battle project last year opened the esports direction for participants, spectators and fans, and this year it has become even larger due to the participation of European esports teams.
"Today we can distinguish two main markets — the US and Asia (China and South Korea). The most interested in the development are game publishers, so Epic Games is actively promoting Fortnite, Riot Games are working on the development of franchise leagues in League of Legends, Activision Blizzard are going the same way. At the moment, the publishers firmly hold the priority in the amount of money poured into esports. At the same time, there are also bad examples: for example, Wargaming and World of Tanks, the things are not very good for them at esports," says Mark Averbukh.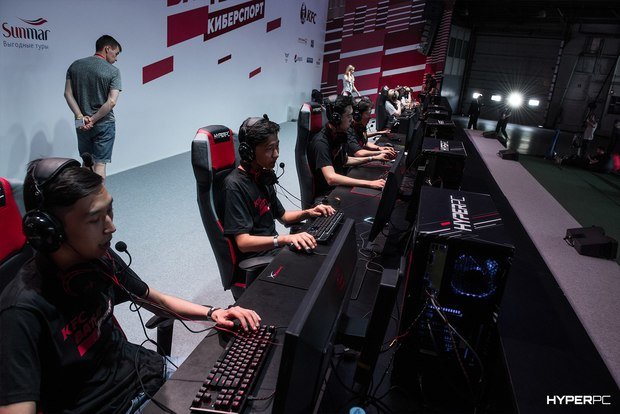 Also, our interlocutor from Sector Esports draws attention to the American market, where the inflow of investment money has increased significantly in recent times. In Russia, he said, there is no such specificity. One of the few examples when Russian business has invested in a new sport is the history of USM & ESforce. Let us remind that in 2015 USM Holdings of Alisher Usmanov invested $100 million in the esports project Virtus.pro. This platform grew in the same year into ESforce, which united Virtus.pro club, Epic Esports Events tournament organizer, RuHub esports broadcasting studio, Cybersport.ru portal and a number of other assets.

"How this story (USM & ESforce) is going to end is unclear yet. The investment attractiveness of classic esports (teams and tournaments) in our region is quite low, and any unique products or even concepts are not appearing," says the co-founder of Sector Esports.
A few more local cases were announced by Dmitry Smit, the president of the Federation of Computer Sports, "We can remember MTS PJSC — the company launched a number of services, as well as sponsors Gambit team. MegaFon is investing quite a lot of money in this direction. Also, last year we signed an agreement with Pochta Bank. In my opinion, the last case is quite interesting because initially this organization was perceived as a "bank for pensioners", and with the help of esports the process of rejuvenating the audience has been launched."
How to get into the industry and what does computer clubs have to do with it?
Recently, Russia has been swept by a new wave of popularity of computer clubs: premium-class establishments are being opened, franchises are purchased, even modest clubs survive in the basement rooms.
These dynamics are somewhat surprising at least because today almost can afford the game "hardware", as well as good Internet, which was not in the 2000s, when was the peak of popularity of computer clubs.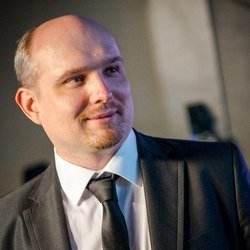 "But it is worth noting that it was not the level of institutions that we see today. People really went there because they didn't have good computers. Then it came the moment when the hardware appeared, but there was no good Internet. Now we have both in abundance, but if we look at the trend of the last two years, we will see that computer clubs are returning again, what is more — in a new status — as part of the culture, as a collective place of leisure," he continues.
Co-founder of Sector Esports Mark Averbukh, talking about the reasons for the emergence of a new wave of popularity of computer clubs, comes to similar conclusions:
"Many people believe that the return of computer clubs is due to the high cost of gaming computers, but if you look at the clubs themselves, you can see that most visitors play Dota 2, CS:GO and other games that are undemanding to the hardware, and not in the recently released AAA titles, which clubs usually do not have. Despite that we live in the era of social networks, some people still want to feel a certain community, albeit unconsciously. Such people are enough for computer clubs to regain their popularity. Going with friends to a computer club is now the same form of entertainment as going to the movies, only cheaper," the expert believes.
In turn, Yaroslav Meshalkin notes that computer clubs are sometimes used as training grounds for professional and amateur teams. That is, it is a kind of entry point into the industry and, at the same time, a platform for developing their skills.
"Indeed, esports in Russia came out of computer clubs. Some of those guys who are now at the top (for example, Daniel Teslenko from Natus Vincere) started their careers in clubs," co-founder of Sector Esports Mark Averbukh continues the topic. "Now, when most of the esports takes place online, the importance of computer clubs for esports has significantly decreased and their value is not in competitions, but in uniting people into teams. The Internet cannot fully make a team of five guys — they need live communication, where the process of information exchange is faster and more complete. I think that clubs are a growth point for teams that have reached their maximum at a remote (from each other) game and need a breakthrough. It can be a joint game, and the most economical model for them (provided that they are from the same city) is a computer club."
The head of the Federation of Computer Sports of Russia has a slightly different opinion. According to him, computer clubs play a minor role in involving the audience in the industry because "there come people who already play".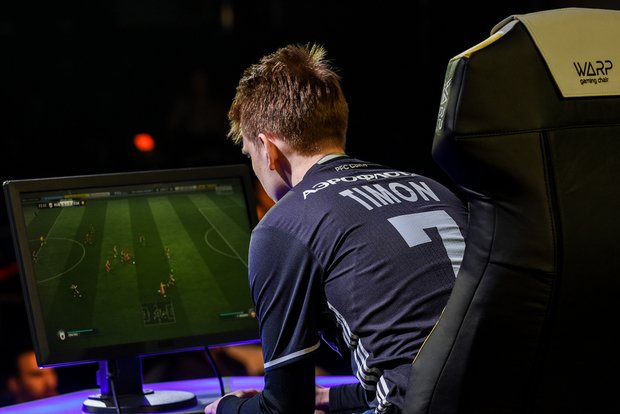 How and how much do e-athletes earn?

A significant share of the income of esports players is the prize from the won tournaments (for understanding: the total prize fund of the International tournament last year amounted to $25,5 million), as well as personal contracts, donations (voluntary donations) from the broadcasts and payments for advertising on these broadcasts. According to experts, the top player can earn several hundred thousand dollars in a year.
Judging by the size of the prize, Yaroslav Meshalkin names Dota 2 ($179,9 million) among the most profitable cyber disciplines, it is followed by Counter-Strike: Global Offensive ($75,5 million), the third is League of Legends ($67,8 million). However, Mark Averbukh clarifies that in assessing it is important to understand for whom these cyber disciplines are profitable.
"If we are talking about the highest level — publishers, it is obvious that now the most profitable is Fortnite Battle Royale, although their esports are very specific. It is followed, probably, by Riot and League of Legends, then Blizzard, which gathered a rich harvest for slots in their league on the game Overwatch and, according to rumours, is going to pull off this trick again, now with the league on Call of Duty," the expert believes. "If we are talking about independent tournament operators, it is, of course, Counter-Strike: Global Offensive and Dota 2 — one of the few games in which tournaments can be held without long approvals from the publisher."
For teams, according to Averbukh, the most profitable is Dota 2, where in a year the best team can win more than $10 million, and for some players, the most profitable will be Fortnite Battle Royale, where now $100 million is played. For advertisers, in the top, there are, of course, League of Legends and Fortnite Battle Royale, which show the highest rates of views.
Meanwhile, Russian athletes and clubs show excellent results. For example, Virtus.pro has again received a direct invitation to Dota 2 world championship this year. In general, the club shows an excellent stable game: last year alone it won four tournaments of the most prestigious Major class, and the total amount of prizes exceeded $3,4 million.
Football and hockey will have to move over?
Experts agree that the prospects of the esports industry are just excellent. According to the director of strategic communications of ESforce Holding, today the audience of esports in Russia is about 10-12 million people, depending on the degree of their involvement, while the number of people interested in esports is growing every year. The same applies to the volume of the market: sponsors and advertisers from various industries see the prospect of promoting their products and services among the esports audience.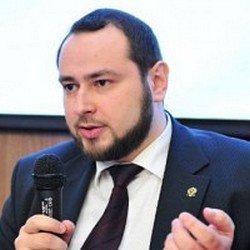 President of the Federation of Computer Sports of Russia Dmitry Smit holds a similar opinion: "In terms of competition for the free time of people, there is a fierce struggle. When you have free time in the evening after work, you often have a choice: to go to the cinema, theatre, watch a football match or broadcast an esports event. This is where the tough fight for the audience begins and there is an attack on traditional sports."
Co-founder of Sector Esports Mark Averbukh assesses the dynamics of development of the esports industry in Russia as "moderately positive". At the same time, our interlocutor notes the incorrectness of contrasting esports tournaments with football or hockey matches.
"Esports is a set of video games, while football and hockey are quite certain games. Is it possible for such a game to overtake football in popularity? Depends on what you mean by popularity. If we talk about the number of active players at a certain point — yes, it can. I think there are more people playing Fortnite Battle Royale now than those playing football. At least because it's easier. If we talk about the general interest of the society, then — no, and it will remain so for a long time. There should be a few more leaps forward so that some of the video games had a chance to compete with football, hockey, or, for example, Formula 1. And this is clearly not a question of a few years," the expert concluded.