''It's a kind of popular art, awful. It kills the building's image!''
Farida Zabirova complained about tastes of the Tatarstan hinterland that can't yield to investors' charm and gets rid of valuable architectural facilities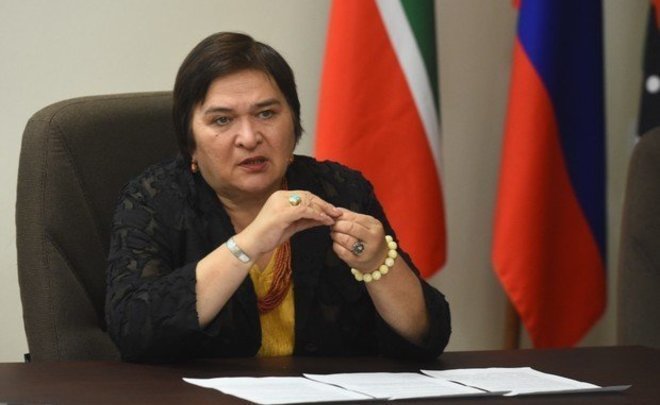 The Tatarstan office of the All-Russian Society of Protection of Historical and Cultural Sites had a meeting in Kazan. It's Tom Sawyer Fest where volunteers will be allowed to get closer to cultural heritage sites for the first time in Russia. There is a lot of work to do – residents of restored houses have already vandalised them – they put plastic windows, used siding. The second topic was about the demarcation of historical settlements in six Tatarstan towns. Chairwoman of the society Farida Zabirova complained about local authorities that aren't interested in conserving authenticity.
Berkutov House and Bogorodsky House to be restored at Tom Sawyer Fest
This year two facilities will be on the programme of Tom Sawyer Fest in Kazan. It's the Bogorodsky House on Volkov Street and the Berkutov House on Fatikh Karim Street. The difference from previous festivals is that protected buildings will be for the first time improved with volunteers. Only licensed organisations used to be involved in works in such facilities.
''People live in these houses, we talked with them as early as last year, finally they are ready to do it this year. Moreover, Vladimir Putin instructed in May decrees to permit volunteers to work in such facilities, and now we're creating the order,'' said Olesya Baltusova, the Tatarstan president's aide.
Residents of the Bogorodsky and Berkutov houses were invited to the meeting of the society of protection of sites, restorers told them about the volumes of work. Both houses require big investments. Ak Bars Bank will give money to reconstruct the lost decoration on the Berkutov House – about a million rubles. They have managed to collect about 300,000 rubles for chemist Bogorodsky's house on 42, Volkov Street. The roof is the biggest work ahead.
''Residents made a hole in the roof for antenna and faced the beam, made a hole in it. This is why it leaks during driving rain, there isn't water insulation around the spire, other elements of the roof. The decoration needs to be just slightly reconstructed, but we will have to do something with the roof and the perimeter pavement,'' the restoration project's author said.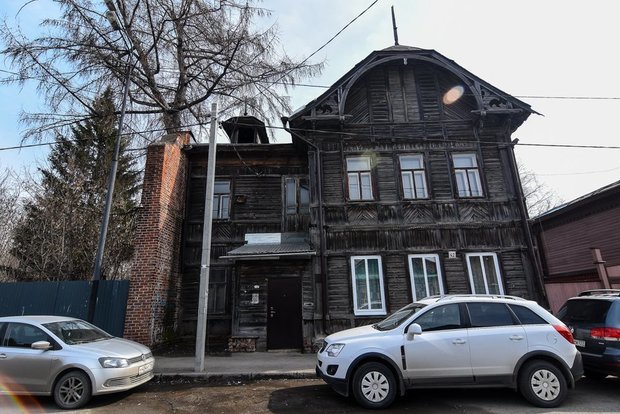 ''Siding and galvanised iron fence is a kind of popular art, it's awful''
The residents of the house not only vandalised the roof of the cultural heritage site, they substituted windows for plastic ones, the wall from the side of the inner court was cold proofed and coated with the false beam.
''They did change the appearance of the site,'' Farida Zabirova, chairwoman of the All-Russian Society of Protection of Historical and Cultural Sites, sighed.
''It was blowing hard. And when we understood we wouldn't be demolished, we invested money. We have 11 windows, wanted to put wooden windows, but the price was twice higher. If you put new windows for free, we're not against,'' the residents agreed with Olesya Baltusova's proposal to put windows looking more authentic.
''If we find a window making partner,'' Baltusova specified.
Such stories when owners of buildings with a special status do improvement according to their taste and financial possibilities take place in other cities, too.
''Plastic windows and siding, galvanised iron fences appeared in valuable facilities in the city, and they draw lines to make them look better, one is ginger, the other is violet. It's a kind of popular art, awful. It kills the building's image!'' Farida Zabirova said about her trip to historical towns of Tatarstan.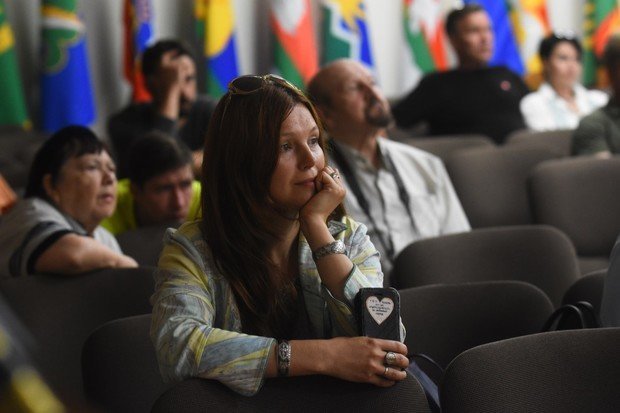 Fight for valuable facilities that are important for the city
Borders of historical settlements where sites will have special status are marked in Bolgar, Bilyar, Buinsk, Mamadysh, Menzelinsk and Mendeleyevsk.
''The main goal is to save these towns because the use of siding, uncontrolled housing are aggressive. Investors don't stand in a queue in districts like in Kazan. Residents pray for every investor, they are like a gift there, this is why everyone comes and dictates one's own terms,'' Zabirova complained.
According to Zabirova, houses in Bolgar are burnt now like it was once in Kazan: local authorities aren't interested in conserving them. The society of protection of sites sent a list of 64 important sites to agree with the local administration, the authorities decided to leave just three of them.
''We put down houses that support the historical environment and the scale around sites, support the planning structure. The houses brought from Spassk, which was flooded in the 1950s, are the most valuable thing in Bolgar. They decided to remove all private owners from this list, they left three of 64 sites. If we start removing sites in Kazan according to this principle, nothing will remain,'' Farida Zabirova was indignant.
All buildings brought from Spassk were on a programme of dilapidated houses. According to law, everything recognised dilapidated must be demolished except cultural heritage sites. Sites important for a city also must be demolished.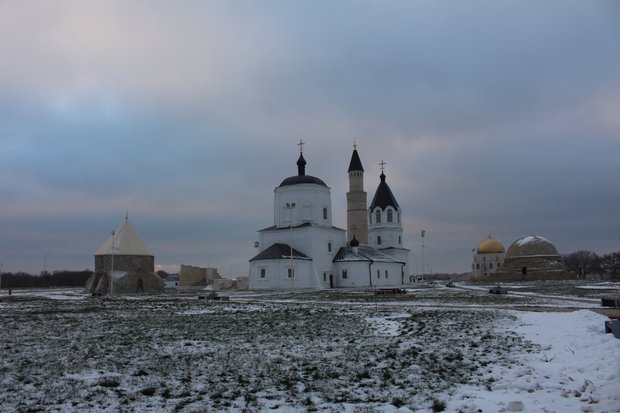 ''In the Russian market, we try to make rehousing due to dilapidation wasn't equal to demolition. It's the only way to turn these houses into exhibition halls and give to nature reserves, otherwise, they will be demolished in the short run,'' the architect defined the problem.
At the moment, they've managed to set a regime for sites important for the city and oblige property owners to agree on reconstruction so that they won't do ''what comes to their mind''. According to Zabirova, they received several projects for consideration.
Tatarstan