TAIF GC: investments in sport – investments in the future
Social investments of enterprises of the Group of Companies in 2018 totalled almost 51 billion rubles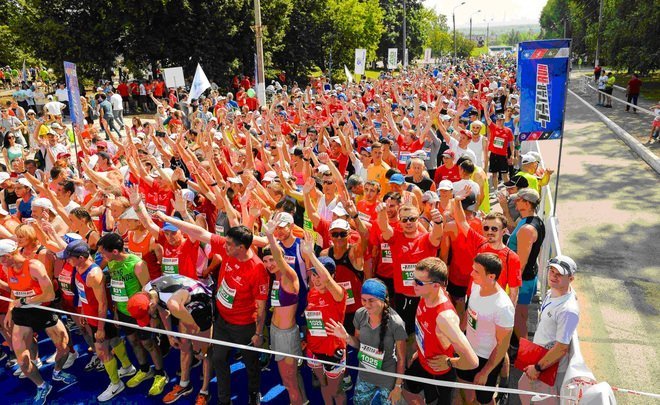 Support of sport is one of the long traditions of TAIF Group of Companies. And it's not only sponsorship of famous Tatarstan professional clubs but also a large-scale job done to make amateur sport popular among tens of hundreds of the holding's enterprises' workers and their family members. Almost 6,5 billion rubles were invested only in 2018 to develop sport. Realnoe Vremya gives the details about what the holding's money is invested in and what the results are.
Nizhnekamskneftekhim: sport industry – for quality of life
78% of Russians are content with the development level of physical culture and sport in the country. The All-Russian Public Opinion Research Center provides such data. To compare, only 59% of citizens of the country thought so five years ago. Now 51 in 100 of respondents prefer to do sport on their own, 46% — regularly go to stadiums, swimming pools, gyms and sports grounds.
Director of Neftekhimik Sports Club in Nizhnekamsk Sergey Klipachyov also notes that a bigger number of his compatriots dedicate their spare time to doing sport. Sports classes opened in the club he chairs enjoy great popularity, he said in an interview with Realnoe Vremya. Adults actively go to the gym and the swimming pool by subscription, Nizhnekamsk citizens choose figure skating, rhythmic gymnastics and ice hockey for their children. Neftekhimik SC also has room for elite sport.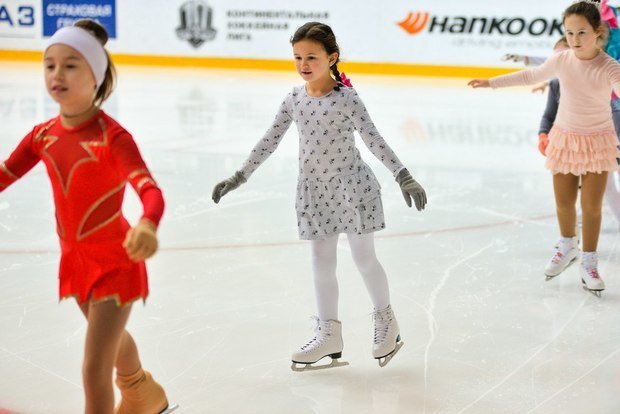 But work with Nizhnekamskneftekhim employees has always been the main area of activity of Neftekhimik SC. Spartakiades, celebrations, contests – sport not only inculcates a healthy lifestyle but also unites the staff of the petrochemical company.
The enterprises coming under TAIF Group of Companies annually allocate money to support the republic's sport, social and cultural facilities. In 2017, social investments totalled 46,2bn rubles. The holding invested over 50,9bn rubles in the social sphere in 2018.
''10-12,000 people take part in sporting events every year. After work, Nizhnekamsk citizens have sports classes with coaches. Sport captivates so much that some factory workers became candidates master of sport or even masters of sport. They achieve big successes in athletics, skiing races, football, volleyball and wrestling. We even didn't expect wrestling to be so interesting for Nizhnekamsk citizens, but the hall is full,'' Sergey Klipachyov shared.
Here are just numbers: 6,400 people of 15,000 NKNK employees participated in the annual Spartakiade (a sports competition) in 2017. In addition, every factory of the petrochemical complex holds its own competitions, while Neftekhimik SC helps with instructors and provides with areas for competitions.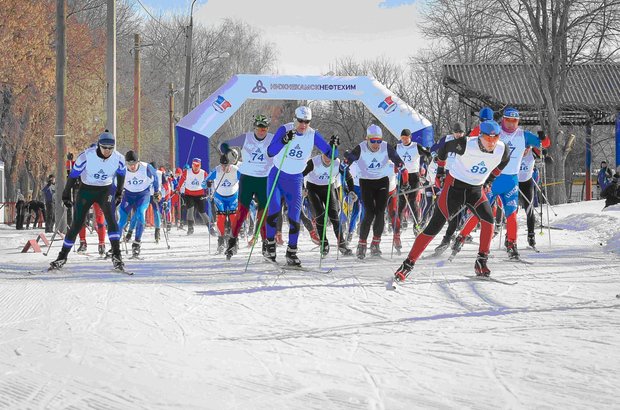 Sport achievements of Kazanorgsintez
Kazanorgsintez PJSC employees actively do sport, too. KOS employees annually participate in the Spartakiade: futsal, skiing races, athletics, table tennis, swimming, kettlebell lifting, chess and other sports – the public joint stock company fields its athletes in 13 sports and actively invests in a healthy lifestyle. Kazanorgsintez sent 2bn 659m rubles to support and develop the sports industry in 2018.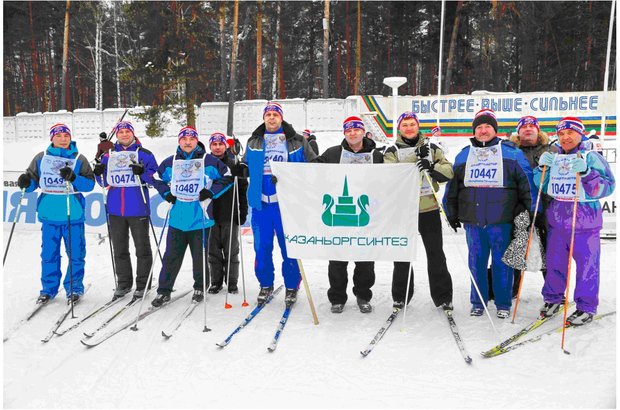 11 teams, 300 competitors, two jubilees: the next 24 th Spartakiade of the Tatarstan Republican Chemical Workers' Trade Union took place in Sunny camp in September 2018. It was dedicated to the 60th anniversary of Kazanorgsintez and the 100th anniversary of the Russian Chemical Workers' Trade Union.
Teams of Kazanorgsintez PJSC, Nizhnekamskneftekhim PJSC (the winner of the 2017 Spartakiade), Ammonia JSC, Kazan SR Factory PJSC, Kvart JSC, Neftekhimproject JSC, Tasma R&D PLC, Tatnefteproduct CF, Tatkhimfarmpreparaty JSC, the L. Karpov Chemical Plant JSC and the Federal Service for Ecological, Technological and Nuclear Supervision's administration in the Volga region competed for leadership in football, volleyball, athletics, table tennis and tug of war. Nizhnekamsk citizens were on the highest spot of the podium in the end, the Ammonia JSC team won a silver, Kazanorgsintez PJSC – a bronze.
KOS football players have demonstrated excellent results for two years. In summer 2017, Sintez team won the Kazan Men's Futsal Cup. Later, in December, they won in a tournament among veterans of enterprises of the chemical industry dedicated to the 40 th anniversary of the Tatarstan organisation of the Russian Chemical Workers' Trade Union. The team was a two-time champion of Russia among chemical enterprises: it won for the first time in summer 2017, the second time was when it won a gold in Moscow in May 2018. Six rival teams from Moscow, Cherepovets, Volgograd, Sarband (Tajikistan), Kirovsk and Kazan didn't manage to crash the defence of Sintez. After this win, the team got a pass to Sports Wave annual football festival (Belek, Turkey) where it participated in the tournament among amateur teams.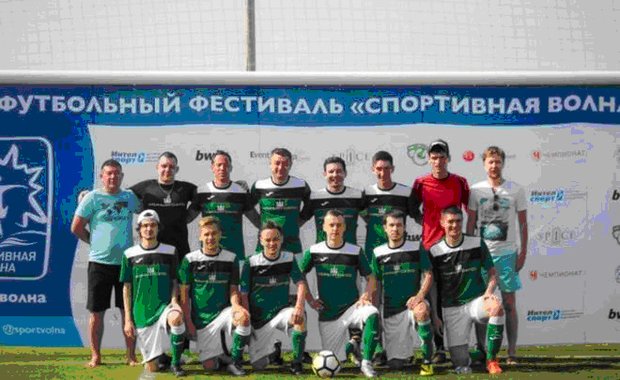 The first football tournament was in Turkey in May 2009. It was then called The Alenichev Cup. After becoming annual, it was held on Turkish football pitches two times more. In 2012, due to several reasons, its name changed to Sports Wave, and the festival itself moved to Spain, to Costa Brava's seashore. Sports Wave has a busy, varied programme: a match between Barcelona and Spartak took place in the tournament in 2012. A tournament with the participation of such veteran teams as Spartak (Moscow), Dynamo (Kyiv), Barcelona and Real Madrid was in June 2013. In June 2016, the festival was combined with the 2016 Euro and took place in two countries at once – in Spain and France. In May 2017, it went back to Turkey.
According to the tournament's rules, professional football players can also be in the teams if they retired at least 3 years to the festival. Many teams took advantage of it. Sintez team was on the pitch without foreigners – the line-up, which has remained unchanged since 2015, consists of Kazanorgsintez workers who do sport in their spare time. The enterprise helps to stay fit. ''Football and volleyball players train twice a week in a rented hall of Olympian sports complex in Zalesny settlement,'' mass sports instructor of Kazanorgsintez PJSC's trade union Aydar Mindubayev shared with Realnoe Vremya's correspondent.
TGC-16: life energy to energy of sport
One of the largest energy companies of Tatarstan – TGC-16 PJSC (coming under TAIF GC) – does its best to support and develop sport, too. Employees participate in competitions at different levels, and the whole staff is glad about their victories.
The energy company's athletes are permanent participants in regional and sectoral competitions. In 2018, Energy team won a gold in futsal at the 19 th Spartakiade of the Tatarstan Energy Trade Union of the Russian Energy Trade Union. The Masgut Askarov Cup (founded by the Tatarstan Energy Trade Union) became a legal trophy of the team. The Production and Technical Department's engineer on calculations and regimes Kirill Kireyev was recognised as the best defender of the tournament, while fourth skill level locksmith on maintenance of power stations of the fuel shop Andrey Antonov became the best forward.
Nizhnekamsk CHPP employees (Territorial Production Complex No. 1 under TGC-16) also has a wide range of choices: it has a gym, an opportunity to play volleyball, basketball, to swim in the swimming pool, do yoga, play table tennis, chess, draughts, badminton, to check the accuracy by shooting with an air gun. The local health club provides such an opportunity, the energy workers actively visit it both during their lunch break and in the evening.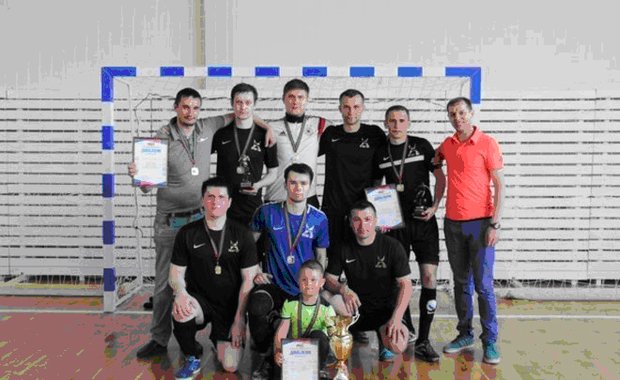 The Spartakiade among shops of the power plant includes 19 sports, including skiing races, beach volleyball, swimming, running race, kettlebell lifting, tug of war and so on. Over 250 TGC-16 employees became participants of the Spartakiade in 2017-2018. The energy company's contribution to the propaganda of physical culture and sport was greatly appreciated: the Kazan CHPP-3 was third in the nomination For Formation of a Healthy Lifestyle in Production Organisations of the regional stage of an all-Russian contest Russian Organisation with High Social Effectiveness.
TAIF-NK: as many conditions as possible for mass sport
TAIF-NK PJSC refinery is rightly proud of its employees' victories. And the number of these victories is big: the refinery's workers are active participants in both internal and bigger competitions. Spartakiades, football competitions, table tennis, volleyball – there are many opportunities to demonstrate their power. The 2018 sports year kicked off with skiing races in the TAIF-NK Cup in which over 20 teams representing different factories of the refinery participated. A team of the refinery won a victory in the team event, while the petrol factory's representatives were the strongest among men. Personal victories were also awarded.
To be able to stay fit, the enterprise rents Almash training base for the staff. Teams train here several times a week in their spare time, each of them has a coach – an experienced athlete. Their amateur colleagues can use the base and professional tracks 2, 3, 5 and 7,5 kilometres in length the rest of the time.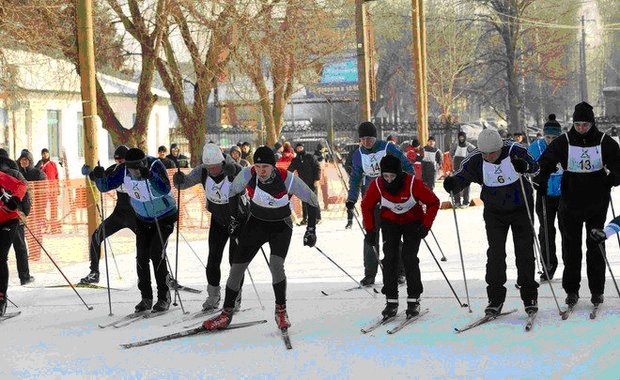 ''Our teams were created a long time ago, we rent the training base year after year. Skiing races increase strength, endurance, keep muscles in tone, boost immunity. I think the development of sport should always be welcomed. In accordance with the social policy of TAIF GC, officials support us and create comfortable conditions to do sport,'' Chairwoman of the Staff Council at TAIF-NK Anisa Biktimirova said to Realnoe Vremya's journalist.
From amateur to elite sport
Becoming addicted to training, some amateur athletes become professional. But it's more often when future champions are brought up by creating necessary conditions. ''TAIF GC supports the athletes from Neftekhimik,'' director of the Centre for High Sports Performance at Neftekhimik SC Sergey Manakov stressed in an interview with Realnoe Vremya. It's enormous help. A professional athlete spends 4-6 months a year only in camps.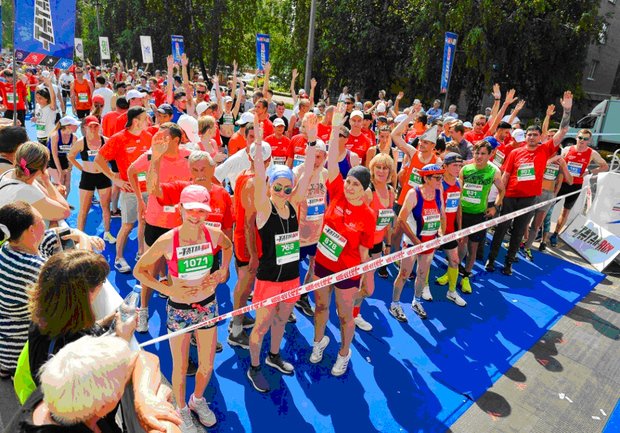 The Centre for High Sports Performance at Neftekhimik SC was created in 1995 to attract promising athletes from a number of people going to children's sports schools and major sports classes at Neftekhimik SC to specialised preparation in order to allow them achieve good sports results and join teams of the Republic of Tatarstan and the national teams of Russia.
''Young, 15-16-year-old guys train here whom we consider as future candidates for the title of master of sport. If they demonstrate good results, we enlist them. This is possible thanks to TAIF's help. The athletes wouldn't be able to develop without the enterprise's help,'' Sergey Manakov noted.
Neftekhimik Sports Club allows guys to do their favourite job, grow as a professional and represent the club's interests in international and Russian competitions. Now the centre has 10 professional athletes: three international category masters of sport in skiing race Dilyara Sabirzyanova, Aliya Iksanova and Natalia Zhukova, world-class master of sport in weightlifting Anastasia Ivanova, master of sport in swimming Aleksandr Kubasov, master of sport in table tennis Daria Shadrina, world-class master of sport in freestyle wrestling Yevgeny Lapshov and another wrestler, master of sport in three combat sports at once (freestyle wrestling, national wresting kuresh and belt wrestling) Marat Mukhamedzyanov as well as two masters of sport in athletics Anna Vatropina and Aydar Gilyazov. As Gilyazov himself told, he became keen on sport in the third grade in 1997 and began to do athletics after turning 10. ''At first, I trained in Shinnik sports school for children and youth with my first coach Vladimir Bykov. In 2004, I started to work under Oleg Permyakov at Neftekhimik SC. He was then coaching Sergey Manakov, a world-class master of sport. I wanted to follow his example, dreamed about catching up and surpass him,'' he shared his story. Then the young athlete's successes were noticed, and he was offered to join Neftekhimik Centre for High Sport Performance.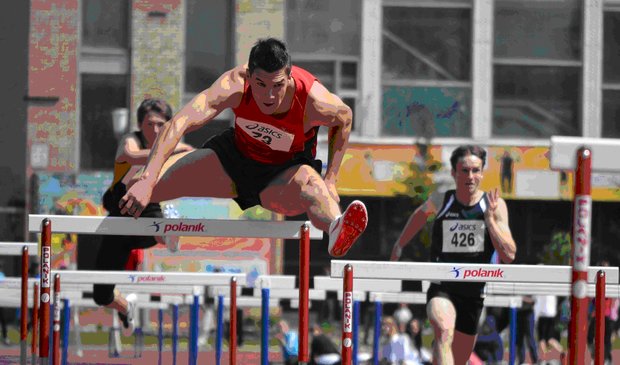 Aydar Gilyazov is a member of the team Tatarstan, this is why the Centre for Sports Preparation of Kazan allocates part of the money to pay for camps, but Neftekhimik SC pays the biggest part anyway. In addition, the club possessing advanced sports stadiums provides athletes with decent conditions for training on their native land. Gilyazov has been able to go to many Russian cities and regions and noted that there aren't sports clubs like Neftekhimik with such support from industrial enterprises left in the country: ''Yekaterinburg had Luch SC financed by the Optical Mechanical Plant, but the enterprise didn't withstand the press of the first and second wave of the financial crisis. Luch has almost disappeared. Thanks to Nizhnekamsneftekhim's support, Neftekhimik found a solution and weathered the crisis,'' the athlete thinks.
A bit more numbers: Neftekhimik SC has prepared three honourable masters of sports, 13 world-class masters of sport, 28 masters of sport since 1987. A bronze medallist of the 2008 Olympic Games in Beijing Yekaterina Volkova, repeated champion and medallist of world and European belt wrestling championships Shamil Sadriyev, bronze medallist of the World Freestyle Wrestling Championship in India Insaf Nizamiyev are among the pupils of the club. A galaxy of representatives of different sports who trained and continue training at Neftekhimik are in the national teams of Tatarstan and Russia.
TAIF GC: everyone must have an opportunity to do sport
And infrastructure is needed to really enable everyone to do sport. Investing in sport, TAIF invests in the happy, healthy, bright, rich present and future of its employees and their children. The creation and support of comfortable sites, stadiums, sports complexes, swimming pools, ice rinks, health clubs, health centres and children's camps as well as their occupancy is one of the important components of the company's social responsibility. In 2017, the enterprises of the group of companies allocated 2bn rubles for these purposes, another 1,386bn rubles were sent in 2018.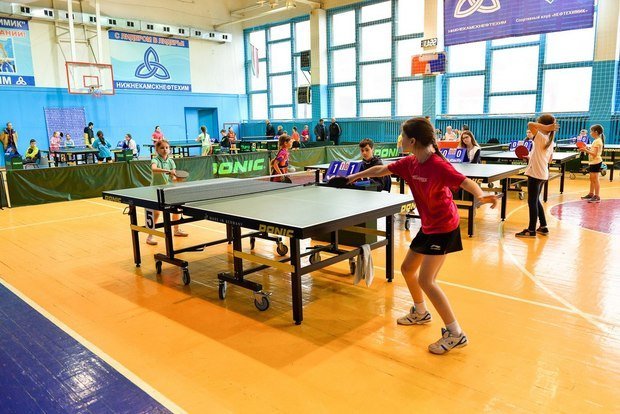 Different sports venues are open for employees of TAIF GC enterprises in Nizhnekamsk: two ice rinks, Neftekhimik complex, Fakel gym, Almash ski base, a shooting range, Youth and Olympian camps. Olympian only annually hosts three terms of 220 people. ''Nutrition and a chance to train are important for athletes. Here a person trains all day long, he has a good coach, interesting evening events, wholesome food, sauna and a swimming pool. The second important moment is that it's interesting to have a rest in Olympian because athletes who win Russian championships train there,'' considers Sergey Klipachyov.
Thanks to the support of TAIF Group of Companies, a football pitch with artificial grass, illumination, running tracks and a workout site have recently appeared in Sunny recreation centre outside Kazan. One of the oldest and most popular swimming pools of Kazan and Tatarstan Orgsintez is also bustling with life. It hosts big including international swimming, water polo, synchronised swimming competitions, mothers with children aged from 3 to 5 years have a chance to do sport in the small swimming pool, underground swimming and water aerobic classes are in the big pool.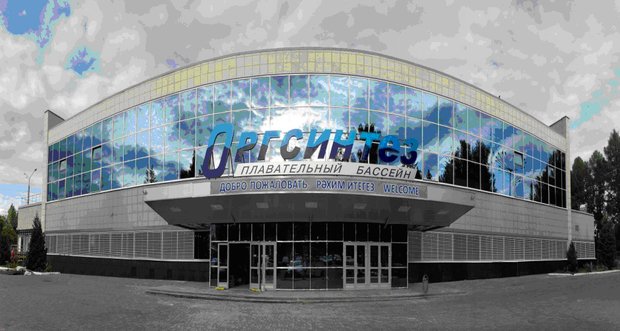 Such famous athletes as two-time Olympic medallist (2000 and 2004), winner of the World and European Championships, captain of the legendary Sintez water polo team, President of Sintez SC WSC Irek Zinnurov and 2005 Olympic swimming champion (Melbourne, Australia) among hearing-impaired athletes, repeated champion of Russia, Europe and world championships Olga Fyodorova grew up in Orgsintez. Both are honoured masters of sport of Russia. Over 100 masters of sport have trained here, world-class masters of sport in swimming Aleksandr Shinin, Yana Martynova, Ernest Maksumov and Russian champion among hearing-impaired athletes Olga Savina demonstrated their sports potential.
TAIF Group's enterprises create conditions to enable as many as possible workers of a company to choose the sport they would like to do. A number of different classes are available and successfully operate – from chess to kettlebell lifting, weightlifting and freestyle wrestling. And a bigger number of people take advantage of getting closer to sport every year. A healthy lifestyle becomes both a norm and pleasant leisure pursuits for the holding's employees.
By Arseny Favstritsky, Yekaterina Gumarova, Ksenia Zharkova
Tatarstan