Growth prospects mixed for Russian auto market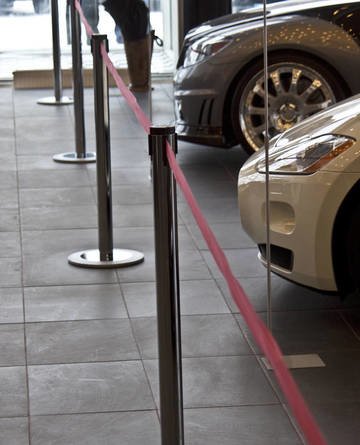 After 22 months of steady growth, vehicle imports to Russia showed a decrease in February, supposedly due to the population's lower incomes and weakening purchasing power. Even reduced import duties on finished vehicles cannot make them more affordable, as they are offset by a so-called ''utilisation'' fee paid by carmakers.
Sales of passenger cars and light vehicles in Russia dropped in February by 3,6% year-on-year, reports Automotive Logistics citing the Association of European Businesses (AEB). According to Jorg Shraiberg, the chairman of the AEB's automobile manufacturers committee, the weakening purchasing power of the Russian population is making continued growth prospects for the Russian vehicle market less certain.
Vehicle imports to Russia have shown steady growth for almost two years. In 2018, the number of imported vehicles increased by almost 10% compared to the previous year and amounted to 293,100 units. The value of imports totalled $7,6 billion, which has been the highest figure since 2014. According to Russian Autostat consulting agency, Japan, Germany, the US, the UK, Thailand, Slovakia, Hungary, Turkey, China and Finland were last year's key exporters.
The registered increase in imports was supposedly spurred by a reduction in import duties across the Eurasian Economic Union. The union, which includes Russia, Armenia, Belarus, Kazakhstan and Kyrgyzstan, decreased duties on imported finished vehicles from 23% to 20% in 2017 and reduced them by other 3% in September 2018. There are also plans to reduce the duties to 15%, although the final decision is yet to be made.
In April 2018, Russia's federal government increased the so-called ''utilisation'' fee in order to offset the reduction in import duties. The fee designed to compensate for recycling charges at the end of vehicles' life is paid by carmakers for vehicles both assembled in Russia and imported to the country. However, the government later reimburses payments for locally-made vehicles. For some models, the fee increased almost twofold last year. Deputy Prime Minister Dmitry Kozak later mentioned a further increase of 30%, but it is still unclear if his proposal is accepted.
At the same time, the Kremlin continues subsidising vehicle deliveries from Russia's Far East to the European part of the country thus supporting local automotive logistics. Last autumn, Russian carmaker Sollers revealed that its logistics company Lorus SCM was considering redirecting vehicle imports from St Petersburg through the port of Vladivostok due to offered attractive tariffs on vehicle transport offered by Russian Railways.