''First to become sole traders, then SMEs, then oligarchs'': Boris Titov answers questions of future self-employed
The business ombudsman promised to hold a ''big meeting'' with local businesses in Tatarstan, where he will have the opportunity to ask questions to young, but already experienced entrepreneurs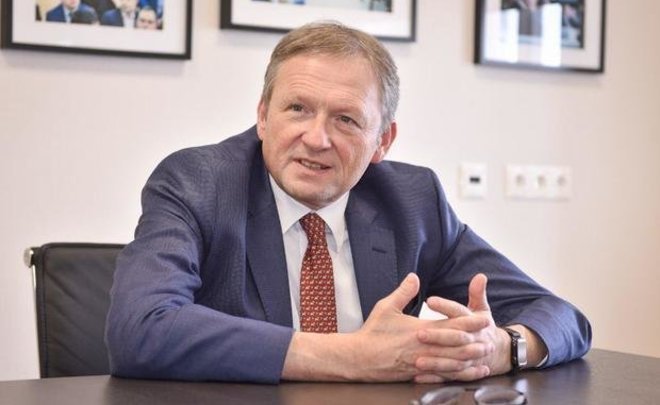 Commissioner for Entrepreneurs' Rights Boris Titov has met with representatives of the Kazan SMEs who would like to switch to the special tax regime. In the course of not very long conversation, he told what advantages the transition to the self-employed status will give when obtaining loans, whether self-employed can cooperate and how to pay taxes when doing business not in the place of the sole proprietorship registration.
''Not everyone understands why this regime is needed''
Tatarstan, as you know, has become one of the four pilot regions where the transition of individuals and individual entrepreneurs to the special tax regime is being tested. By the end of this year, the republican authorities plan to register 60,000 self-employed.
Before meeting with the businesses, Boris Titov answered several questions of journalists. Almost immediately, he drew their attention to the attitude of the state and officials to businesses — an important area ''on which we must work'': ''Creation of jobs, the provision of affordable goods to the population depend on businesses. Even small businesses have a social function. It is they who are the buffer of security for our economy, which is very dependent on oil,'' he said. At the same time, small businesses, which are often in the shadow economy, create a damping effect, the ombudsman continued: ''It is not so easy to shake the economy when there is a powerful layer of small businesses.''
It is important to ensure businesses believe the state, so that it does not appear 'suddenly' that the entrepreneur in the past had violations of the law: ''As soon as they are registered — law enforcement and supervisory authorities immediately begin to show a strong interest. This shouldn't be so.''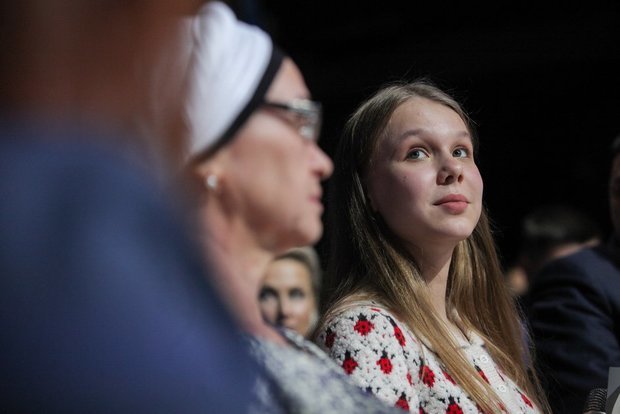 Let us remind that in February, Finance Minister Anton Siluanov announced that the experiment with the tax for self-employed would be extended to all regions. Commenting on this statement, Titov said: ''We will wait for this, although, of course, today we have to slightly adjust the rules under which the work with the self-employed has begun today.''
Before the meeting, the XI enlarged meeting of the Council on Entrepreneurship with the participation of the ombudsman and President of Tatarstan Rustam Minnikhanov was held. Among the speakers there was 15-year-old entrepreneur Nikol Garayeva, who frankly told the audience that she did not understand what is the benefit to become self-employed. ''Even today at the council meeting — it was a frank discussion, the youngest entrepreneur said that she does not believe and does not understand what kind of regime for the self-employed it is,'' Titov reminded.
But those who believed and registered already come with questions, he added: ''Because some of the rules of the law are not clear. It is necessary to work out this regime, to verify in practice, to make changes and then to extend to all regions.''
''To register as an individual entrepreneur, then as a small business, then become oligarchs''
When asked whether the authorities fear that individual entrepreneurs will massively move to self-employed, Commissioner for Entrepreneurs' Rights to the President of the Republic of Tatarstan Timur Nagumanov said that this possibility is directly spelled out in the law: ''Entrepreneurs who do not have employees can become self-employed — the law provides for this, for them the main restriction is 2,4 million, the absence of employees, also they cannot resell. A current individual entrepreneur or a physical person who just signs up can become self-employed.''
Of course, the regime was created primarily for those who have not registered at all yet, Titov added: ''These are individuals who had to pay 13% personal income tax, but no one paid — this is a shady business. This regime was created to make them legalized. For sole traders who hired employees, there is their own separate regime. This is a business of a different scale, they can hire for some activities 100 and even 200 people, and I would not want them to begin to divide into individual physical persons.''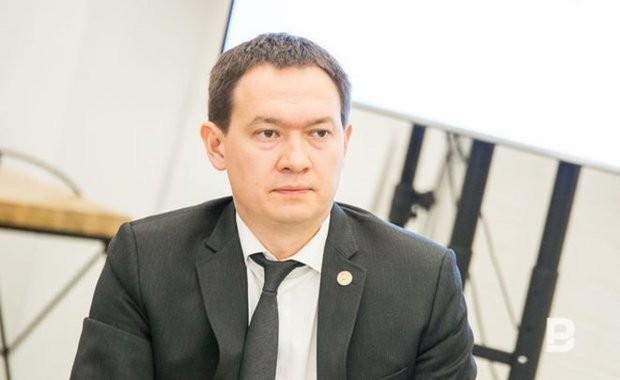 Timur Nagumanov: ''Individual entrepreneurs who do not have employees can become self-employed — the law provides for this, for them the main restriction is 2,4 million, absence of employees, also they cannot resell.'' Photo: Maksim Platonov
For this, we need the correct ''working out of the regime'': ''These should be support measures that would stimulate the appearance not from top to bottom, but from bottom to top — so that those who had not been registered earlier become registered. Then individual entrepreneurs should have their own advantages, which would encourage the self-employed to register as an individual entrepreneur, then as a small business, then become oligarchs,'' the business ombudsman said.
''Sole proprietorship is a high risk area''
Linar Khusnullin, the founder of KazanExpress trading platform, where self-employed people gathered, asked Titov to tell how to explain to people ''that it is profitable, that it should be done''.
Titov asked the audience if they were aware of educational platforms, such as Business Molodost (all participants answered in the affirmative). ''Unfortunately, not all of them care about how to teach — more about how to earn,'' nevertheless, considering this format useful, Titov planned to hold a summer meeting (previously, at the end of June) with entrepreneurs of the republic. ''We will create a platform, travel to the regions, we have a programme together with Business Molodost, Synergy and others — to arrange field meetings with businesses. Very few see young businesses, as if it does not exist. Everyone sees the stalls that continue to stand like 25 years ago. But a real business that does some things – few see it. One of the ways to make it is to bring all these sites together.''
According to the business ombudsman, the agreement with the leadership of the republic in this regard is already ready: ''Ayaz Shabutdinov (the founder of Like network – editor's note) and other entrepreneurs will be to help local businesses to discuss how to work. Learn. The knowledge of the Internet, marketing is a huge advantage.''
Marat Bayramgulov, a manufacturer of leather goods, asked whether the cooperation of self-employed is possible — in particular, in the case of craftsmen. ''There are no restrictions. Self-employed can continue to work with legal entities, individuals, self-employed,'' the ombudsman replied briefly.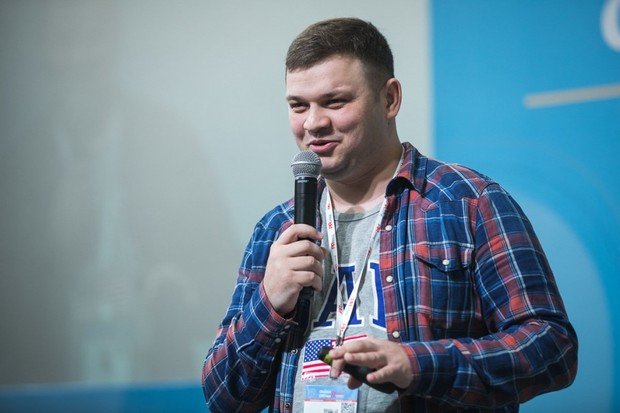 Entrepreneur Yegor Popov moved to Tatarstan from Yamalo-Nenets Autonomous District (YaNAO). ''I am registered in Yamalo-Nenets Autonomous Okrug, and registered as individual entrepreneur there, too, respectively. Where do I have to operate and to pay taxes — in the Yamal-Nenets Autonomous District or Tatarstan?'' he asked.
''Any citizen of the union states can get the status of self-employed — no matter where he lives. The most important thing is that he works, provides a service or supplies goods on the territory of Tatarstan. That is, if you sell your goods through Kazan, you can have the status of self-employed,'' the Tatarstan Commissioner answered. ''It actually opens a niche this year for our local companies to attract freelancers, suppliers, to ''vacuum'' talents from all over Russia. And taxes will go to Tatarstan, not to YaNAO.''
''As a great patriot you can pay there,'' he offered, but Popov interrupted him: ''I am already Tatar!'' ''Well, all taxes will go here,'' Nagumanov concluded.
Tatarstan