From classics to contemporaries: music of all generations in three programmes of Miras festival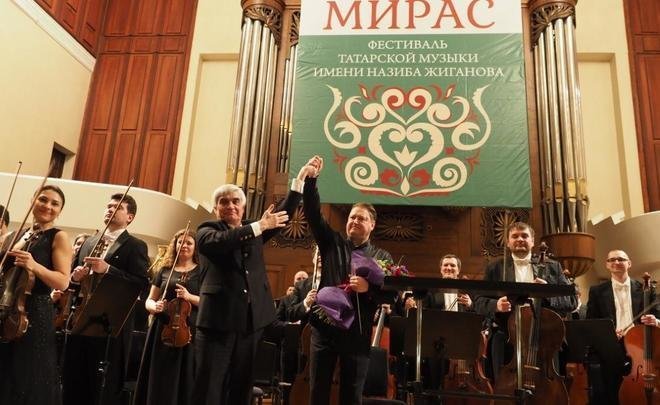 The Tatar music festival Miras, established by artistic director and chief conductor of the Tatar State Symphony Orchestra Alexander Sladkovsky, has finished in Kazan. The three concert programmes of Miras showed a wide range of professional music of Tatarstan, remembering the names of classics and giving the floor to young composers.
Our heritage
Miras is translated from the Tatar language as ''heritage''. But the festival that has just finished, having demonstrated the works of composers who have already become classics, also consisted of the works of the authors of the middle generation, and also gave the opportunity to sound to the works of those who will form the music of the XXI century.
Thus, artistic director of the Tatar State Symphony Orchestra and, at the same time, artistic director of Miras Alexander Sladkovsky and his team, where an important role is played by art director of the fest Professor Vadim Dulat-Aleev, undertand the word ''heritage'' in a wide sense, linking it with several generations.
If we talk about whose works were performed at the festival concerts, then, of course, it is necessary to mention Nazib Zhiganov, after whom Miras is named. In the days of the festival, well-known although rarely performed Zhiganov also sounded. In addition, they performed the works by Alexander Klyucharev, Rustem Yakhin, Dzhaudat Fayzi, Salikh Saydashev, Latif Khamidi, Mansur Muzafarov, Almaz Monasypov.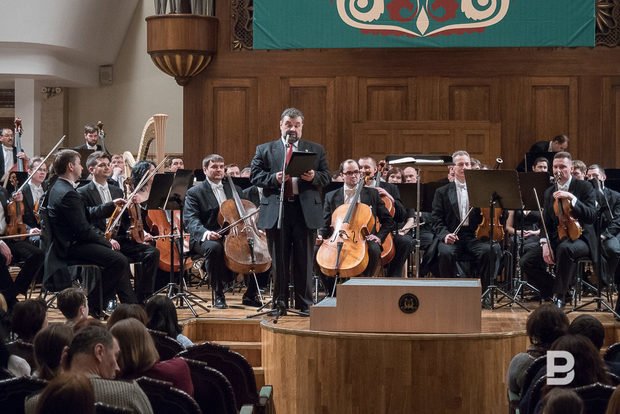 There were also performed the works of the ''gold pool'' of our music: Rafael Belyalov, Anatoly Luppov, Shamil Sharifullin, Shamil Timerbulatov, Rezeda Akhiyarova, Rashid Kalimullin, as well as of very young — ''the star of the first magnitude'' of the new generation Elmir Nizamov, Elmira Galimova and others.
Miras once again demonstrated in what good shape the Tatarstan Symphony Orchestra is, at the control of which there alternately stood Alexander Sladkovsky, Rustem Abyazov and Rinat Khalitov.
From the eternal — to today
Traditionally, Miras is held in February. This year the festival concerts were postponed until January. It can be assumed that this was due to the intense touring and not only the schedule of the Tatar State Orchestra. In February, the orchestra presents several complex concert programmes in Kazan, performs in Moscow. What is more, one of the concerts — within its membership in the Moscow Philharmonic, they are taking part in the international festival in Nantes, which is called 'Crazy Day', here our symphony performs 10 concerts in five days.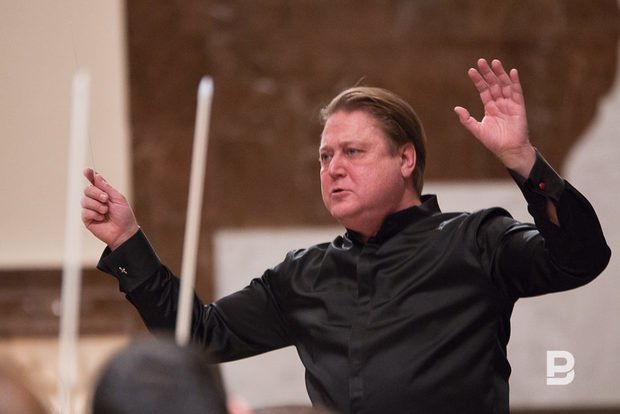 Three concerts of Miras were also ''not simple'' either. Do not forget that the festival is preceded by almost a year of hard work of the whole team, when the repertoire is formed. And, perhaps, sometimes it is necessary to find a way to combine the uncombinable.