''There is nothing like a principled decision against doing business here''
The head of Russia's major foreign business association on the mood towards the country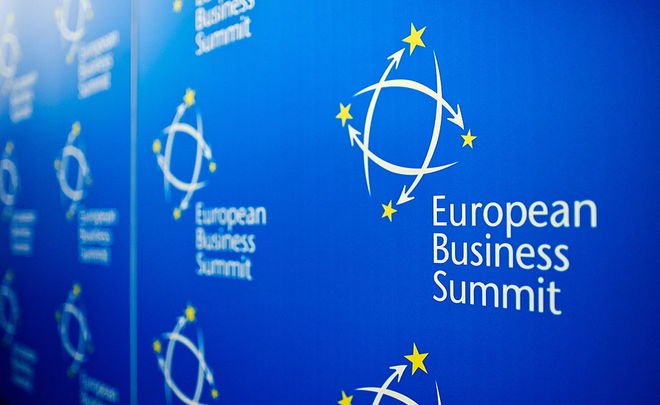 Although the Kremlin's relations with the West remain strained, Europe's position on Russia is in general less aggressive than that of the United States. In 2018, the relationship seemed to improve giving hopes for a revival in European business activity and investment, but an incident in the Sea of Azov in November made the picture more complex, considers Head of the Association of European Businesses Frank Schauff.
European businesses see no end to Western sanctions against Russia, considers Financial Times. According to CEO of the Association of European Businesses in Russia Frank Schauff, the current mood towards Russia is neither great nor terrible, but a naval clash between Ukraine and Russia in November has set back efforts to rebuild ties with Moscow.
Besides, European companies feel concerned over potential new US sanctions. ''Everything that is being said and done is very much influenced by a big 'if' of US sanctions,'' said Schauff, adding that everything the United States is doing regarding Russia has direct implications for the Europeans. When the US imposed strict sanctions against a list of Russian businesspeople and their companies in April, it also introduced so-called ''secondary sanctions'' against other companies trading with those affected. Although European companies expect the EU authorities to defend European business interests in Russia by stopping the next wave of sanctions or introducing ways to protect companies from secondary sanctions, it is not so easy, explained Schauff.
Overall, Brussels' position on sanctions against Moscow is less aggressive than that of Washington. Some European countries have even lobbied for better relations with Russia. The EU is Russia's key trade partner, as it accounts for more than half of Russia's total trade turnover. In 2017, European countries were among the top sources of foreign direct investment in Russia with European carmakers, banks and retail companies among the most prominent foreign investors.
According to Schauff, some European companies are considering acquiring smaller domestic players in Russia in order to circumvent import bans and protect their operations. ''There is certainly a tendency to localise. If European companies can, they are looking into it. The whole political discourse here in recent years has been to encourage that,'' he said, adding that companies were not against working with Russia. ''Generally speaking, there is nothing like a principled decision against doing business here or investing here, especially if there is an economic imperative.'' However, he remarked that companies were certainly delaying investment decisions, and those planning to enter were being cautious about it.