Medvedeva who 'stole judges' hearts' and 'Tatar princess' Zagitova – their opposition is past history
An 'era of quadruple girls' of Tutberidze began in women's singles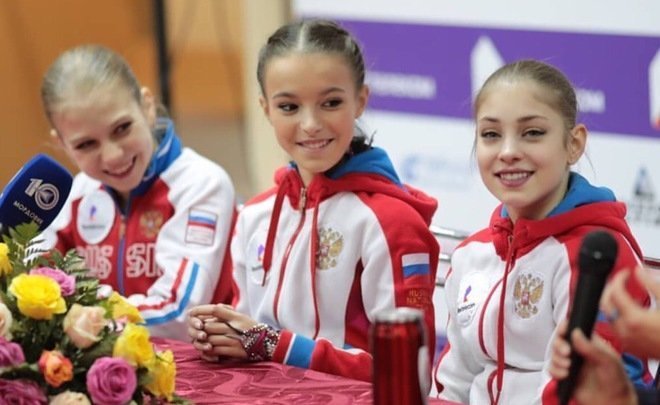 It seemed that Evgenia Medvedeva's 14 th place after the short programme in the Russian Figure Skating Championship completely destroyed the main intrigue of her opposition with Alina Zagitova. But in the era of ''sports maturity'', we're witnessing a new generation putting the debate of yesterday's champions on the back burner. Realnoe Vremya tells about the triumph of juniors, fast conquest of the 7th place from the 14th by Medvedeva and tired Alina Zagitova's failure.
Orser: No promise, I do what I can
Evgenia Medvedeva's Friday skating was like an exploded bomb. The Russian's coach Canadian-born Brian Orser's reaction surprised the most. He claimed he didn't mean he was the person who would make Medvedeva a champion again, but they were doing their best.
Actually, Evgenia's choice of new coach immediately raised questions. The Canadian figure skating school is not only completely different from the Russian (read Soviet) but the mentality of overseas coaching is also absolutely different. If Eteri Tutberidze almost doesn't leave the ice working with her pupils, Orser works as long as he is paid for his labour.
But, first of all, we want to emphasise another important detail that became the main misunderstanding (and even hatred) between two fan groups of Zagitova and Medvedeva. The first group can't forgive Evgenia's departure from Tutberidze, in general. The second group doesn't hear reasonable complaints of Medvedeva, which are sinking in weirdness, who left the coach not in a beautiful way, the coach who made the girl whom nobody knew a two-time world champion.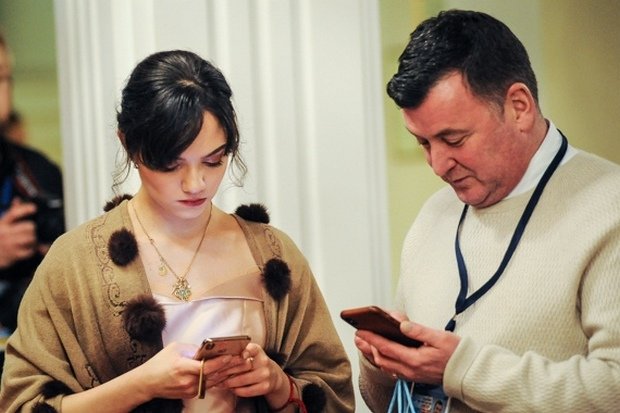 Medvedeva did right when she left Tutberidze but didn't do it beautifully and found the wrong coach
So the problem isn't that Medvedeva left Tutberidze, which is fine for any person who used to be a leader. But she didn't do it like a leader. On the contrary, she posed as an insulted person – the figure skater expressed her decision in an SMS and thanked the coach for the work. One should understand that it's not Tutberidze's fault for bringing up stronger athletes. Another mistake of Evgenia was the hurry to choose a new coach. After the Friday skating of the athlete, even Tarasova's ''in-crowd'' of Russian figure skating expressed complaints about Orser's coaching staff's work.
''I'm surprised that Orser and Medvedeva just upped and changed the short programme. It's not how it should be done! It's very hard to polish the performance for such a short period. Instead of working on psychology, they've changed everything. When I heard what had happened, I immediately said this would do no good. I don't know who obeyed whom, the coach or Evgenia, or vice versa. There was no time, you know. One should stage what they have, that's it,'' ex-world champion Maria Butyrskaya claimed to Sport Express.
Rain of points from judges
In this respect, Medvedeva's Saturday free programme was to give an answer: if there was a ''safety margin'' in her cooperation with Orser. She performed the programme without faults during the afternoon practice. The figure skater performed five cascades and two separate jumps without falling. But this meant nothing, many experts noted after Friday that Medvedeva had psychological problems.
We should also note that Medvedeva's fans decided to support their idol in their own way. They raised money to purchase roses and were going to shower the ice arena with roses after Evgenia's performance. This is what they did. And the performance itself promised to be perfect, though there were falls anyway. The figure skater performed a double Axel well, but she couldn't complete the second jump – a triple toe loop.
Nevertheless, the judges predictably were generous with points and gave Medvedeva 73,17 for technique and 143,66 points for the free programme, in general. The sum considering the short programme totalled 205,90. Additional points for components shocked everyone, of course. But Medvedeva should be paid tribute, she considerably improved compared to the Friday performance, what she was going to do.
By the way, it was important for the judges to pull Medvedeva to the second place among the figure skaters who can participate in the European and world championships by age, as injured Tuktamysheva was supposed to get a wild card. And there are just three places. So from a perspective of qualification for the main world and European competitions, Tutberidze's juniors competed out of competition, just claiming the podium of the Russian championship. That's to say it was important to put Medvedeva above Konstantinova. 12 points between Evgenia and Stanislava (after the short programme) turned out an abyss. After such a rain of points provided by the judges, it seemed everything was possible.
But no, not only Konstantinova but also Sofia Samodurova went ahead of Medvedeva in the total score.
'Era of quadruples' and tired Zagitova
Incomparable Anna Scherbakova charmed everyone having performed a quadruple Lutz from the beginning. The 14-year-old athlete performed the other elements without mistakes too and scored 229,78 points. It was figure skating of the future, without exaggeration. ''She's done a quadruple Lutz! She's done it so that no man does. The speed is high, the 3-3 cascade is in the second half of the programme – easily! These babies are an adornment of figure skating. It's good they skate all together. Men can only dream of such skating. It's world records that must be stressed,'' Tatiana Tarasova admired in the air.
Such skating probably shocked Alina Zagitova too who frankly failed her programme having fallen twice. But it's not the point. Her skating and rotations showed how tired the Olympic champion is. In addition, it's known she skates with pain in the legs due to natural bone growth. As a result, Alina isn't on the podium after the two programmes.
The thing is that Tutberidze's other juniors organised a real show of quadruple jumps on the ice of the Saransk ice palace. Aleksandra Trusova was just 0,07 points far from Scherbakova, and her programme was even more complicated than that of the new champion of Russia. Aleksandra performed even two quadruples but failed one of them, which cost her a gold.
Finally, Tutberidze's another pupil got the third place – Alyona Kostornaya whose programme was ''easier'' (but more complicated than that of Zagitova or Medvedeva). But it was performed smoothly.
So the opposition of Zagitova and Medvedeva became past history, while now it's the ''era of quadruples'' in the women's singles named after Eteri Tutberidze and her amazing 14-year-olds. As for the qualification for the European Championship, everything got confused because of Zagitova who allowed Konstantinova to be third (first among adults). We can just wait for the coaching council's decision.
Reference
Russian Championships
Ladies
Final standing
Anna Scherbakova – 229,78
Aleksandra Trusova – 229,71
Alyona Kostornaya – 226,54
Stanislava Konstantinova – 212,92
Alina Zagitova – 212,03
Sofia Samodurova – 209,77
Evgenia Medvedeva – 205,90
Anna Tarusina – 205,16
Anastasia Gubanova – 203,76
Anastasia Gulyakova – 202,63
Viktoria Vasilyeva – 199,55
Alyona Leonova – 199,52
Anastasia Tarakanova – 193,44
Polina Tsurskaya – 185,32
Maria Talalaikina – 181,62
Maria Sotskova – 179,90
Elizaveta Nugumanova – 172,23
Daria Panenkova – 167,78

Bashkortostan
Udmurtia
Tatarstan