'Tatar princess Zagitova', female boxer, Alpine skiing Mozart and Korean whizz-kid
Whom Alina will fight against to become the Sportswoman of the Year award by Women's Sports Foundation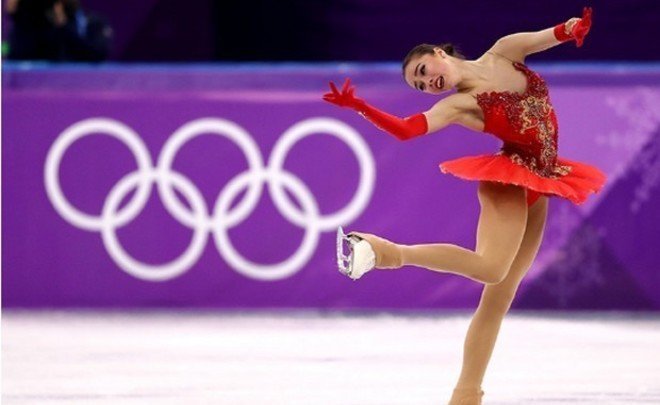 The last season became really victorious for Alina Zagitova. The Championship of Russia, World Grand Prix, European Championship and Pyeongchang Olympic gold she won are just the most important successes of the young Russian athlete. A new award can be added to these ones in autumn, which is no less important than the above-mentioned awards. The biggest charity foundation that supports women in sport nominated Zagitova for Sportswoman of the Year award together with other nine candidates. Realnoe Vremya tells what an award it is and who Alina's rivals are.
Alina has more chances than Medvedeva
Pyeongchang Olympic champion Alina Zagitova who was born in Tatarstan has been nominated for Sportswoman of the Year award by authoritative Women's Sports Foundation these days. The main goal of the foundation is to support women in sport, and the inclusion of our athlete to this nomination is a big merit itself. Zagitova became a real discovery in the figure skating world last year and deserved to be mentioned in different popular awards.
It's important it's a US organisation, and most nominees and laureates in the last years have come from the USA. Eight US athletes are on this list of candidates this time too, and only two nominees are representing the rest of the world. Laura Dahlmeier from Germany who became a hegemon of female biathlon last year made Zagitova company in the fight against the athletes from the USA. But right this fact makes the place of Alina important among the nominees of Sportswoman of the Year award.
The current voting will become the 26 th contest held by the WSF. Non-US representatives have become laureates of the award just four times in its history. It's Annika Sörenstam from Sweden in 2004, Lorena Ochoa from Mexico in 2007, Yuna Kim from Korea in 2010 and Yani Tseng from Taiwan in 2011.
It's notable three of them are golf players, while Yuna Kim is a figure skater. In general, if we compare the two Europeans, Dahlmeier and Zagitova, the Russian's chances seem higher.
There haven't been winners from biathlon so far, while figure skaters have been awarded four times in history. By the way, Evgenia Medvedeva also participated in the same contest last year. But she even wasn't considered a possible winner without an Olympic medal.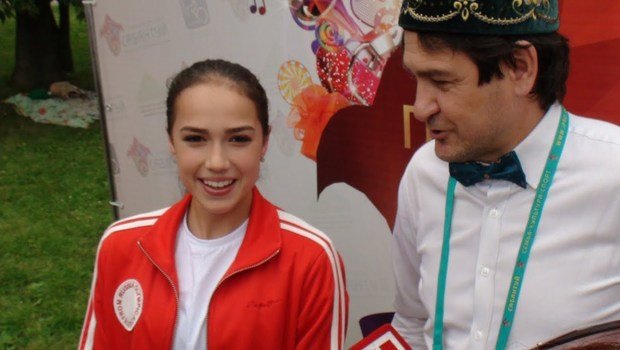 Zagitova is already preparing for the season
Even though the Japan Open only in October will become the first serious competition for Zagitova, she's already begun her preparation for the upcoming season. After Medvedeva and several senior figure skaters left Tutberidze, an additional responsibility fell on Alina's shoulders. She is the main character in the team of the famous coach now, and Alina deals with all public relations. This is why she managed to visit the opening of the Graduation Ball in the Kremlin and deliver a speech at Sabantuy in Moscow during this time. It seems Zagitova doesn't have the time for herself, the figure skater's Instagram hasn't been updated since June.
Alina has enough work on the ice. Changes in figure skating evaluation rules will come into force in the new season. Many people saw this as a desire of the officials of this sport to complicate Zagitova's life a bit. Particularly points for leaving elements for the second part of a performance, which was the Russian's trademark, have been reduced. In addition, the rules have had a clause about expanding the diapason of the jury's additional points for good performance. So it will be tougher for Alina in the new season.
However, Alina's life after the victory at the Olympic Games has been put under the microscope. Fans and different media know about almost every step of the athlete, while her appearances in the public are covered from all possible sides. But her rivals in Sportswoman of the Year award are less known to the Russian spectator, though many of them deserve to be known.
Oksana Masters – Summer and Winter Paralympic Games medallist
Oksana comes from Ukraine but she moved to the USA aged 7 together with her adoptive mother. Her parents are migrants from Chernobyl NPP Exclusion Zone. Due to the radiation she got there, Oksana was born with many health problems. The girl was sent to an orphanage where Gay Masters from the USA took her from later. After moving to the USA, Oksana's health problems worsened. At 8, she had one leg amputated, the other one was amputated at 12. But she pulled through with her adoptive mother's support and became a real pride for two countries at once – the USA and Ukraine.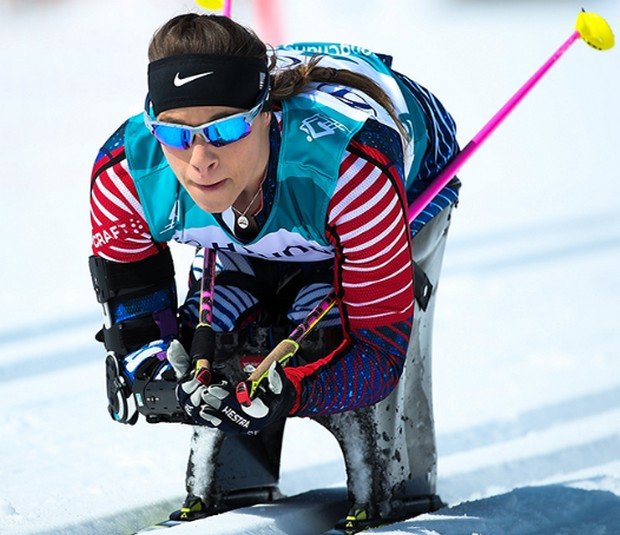 The athlete is unique because she competes in two sports at once and has grandiose successes. Masters performs in сanoeing in summer and in cross-country skiing and biathlon in winter. Oksana is a medallist of the Summer Paralympics Games in London in 2012 and Winter Games in 2014. This year she's become a champion in skiing in Pyeongchang for the first time this year. Master's story is so unique and inspiring that there is already a queue of the biggest companies to make her the image of different marketing campaigns. So being among the candidates for Sportswoman of the Year award shouldn't surprise anybody, while her biography deserves to make her known by as many people as possible.
Brenna Huckaby – leg amputation at 14 and Olympic gold at 22
Many people have known about this athlete after an impressive photo shooting in Sports Illustrated early this year. Huckaby became the first Paralympic athlete in history to pose in a bikini. Previously, it was considered impossible or incorrect, so this shooting caused a furore in the sports world.
Meanwhile, Huckaby heard of her awful diagnosis – bone cancer – at 14 years already. Her right leg's amputation was the only solution. Brenna didn't give up after the operation. She became a world snowboard champion in 2015 already, added two golds in 2017. And three years after the first big victory, she became a two-time Paralympic champion in Pyeongchang.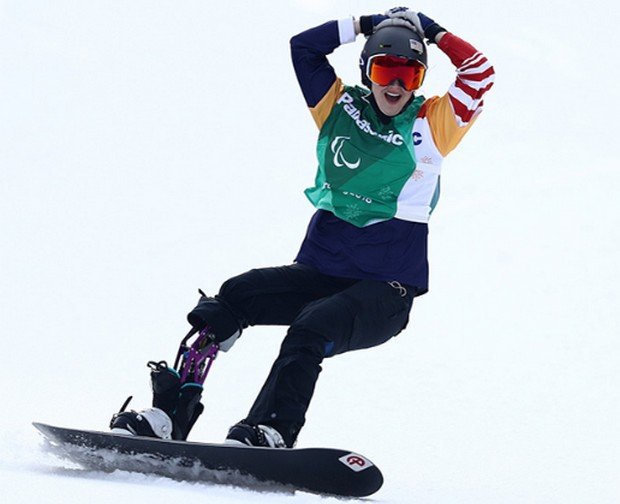 Claressa Shields – the coolest female boxer
Now the US athlete is 23, but she made herself known when she was 17. At the Olympic Games in London in 2012, young Shields easily walloped her rivals on the ring. In the final, she fought against Russian Nadezhda Torlopova who was twice older than her opponent. During the fight, Claressa demonstrated a fantastic reaction and arm movement. At one of the moments, Shields avoided five blows from her opponent and teased her stick her tongue out in the last minute. There wasn't such a confident boxer among women.
The title of the coolest woman in the boxing world has belonged to Shields since then. And she has never given a chance to doubt it. Four years later, Claressa repeated her success at the Olympics in Rio de Janeiro and then moved to the professional ring. Her boxing fitted excellently, and she literally attacks her rival with a series of heavy blows, which are difficult to avoid. It's no surprise that Shields has six out of six possible victories under her belt, two of them are knock-outs. Among amateurs, Claressa has crazy 77 wins against one defeat by point difference.
But Shields's life wasn't always a walk in the park. She was born in a poor district. When she was 2 years old, her father was jailed for 7 years, due to which the athlete's mother began to suffer from alcoholism. Sheilds couldn't speak until she was 5, while she was violated by her mother's relatives at 7. After the girl's father was released from prison, Claressa became interested in boxing and has been doing this sport since then.
Mikaela Shiffrin – skiing Mozart
Only her nickname must say how important the personality of Mikaela is for skiing. The three-time world champion and 2014 Olympic champion in Sochi has added a victory in Pyeongchang to her personal collection. This circumstance can help her to become the Sportswoman of the Year. Shiffrin was already nominated for this award last year, but the award went her round.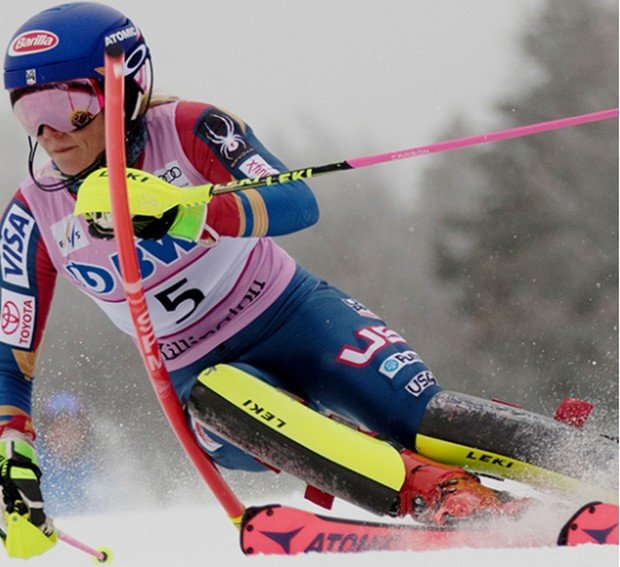 She's just 23. And the first Olympic gold she won was aged 18. Mikaela was recognised the rising skiing star three seasons in a row after her debut. However, this isn't surprising because her parents also were athletes and did skiing. It should be noted Shiffrin is Oksana Masters' close friends and supports her before performances by all means.
Chloe Kim – Korean whizz-kid with US board
Kim has just recently been 18 years, but she already has over 700,000 followers on her Instagram. This year, she's won at the Olympic Games in Pyeongchang in half-pipe with a record margin of 9 points from her closest pursuer Liu Jiao from China. With her skills, Chloe could easily compete at the senior level in Sochi already. But she had to be glad about the hegemony of the 10 th Winter Youth Games due to the age limit.
In 2016, Kim was recognised as the best US snowboarder. She deserved this recognition due to her results – she became the first woman to perform a 1080-degree spin and score 100 points. A case after the victory in Pyeongchang made her even more famous. KNBR US radio station commentator Patrick Connor was so glad about his compatriot's success that went too far with praises. In the end, they were admitted as sexist, while the presenter had to dismiss. Should we specify why the foundation supporting female athletes included her in this list and her chances to win the main prize?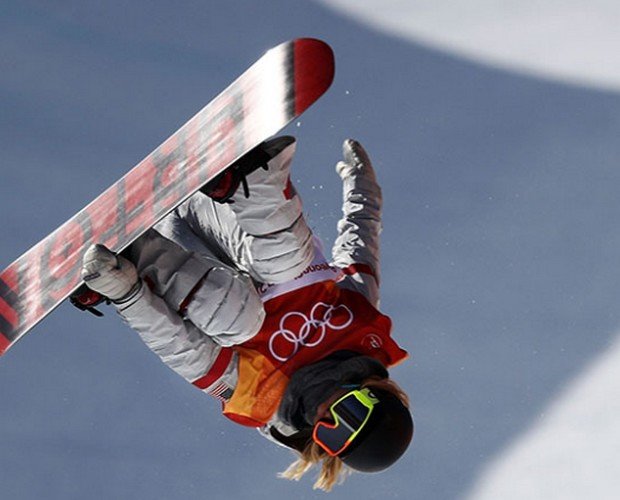 Shalane Flanagan – author of the most successful cookbook for athletes
Flanagan is a true American who was born and has lived only in the USA. Shalane specialises in middle- and long-distance running. In 2017, she won the New York Marathon. This success made her a national hero of America because local athletes hadn't achieved such a success for more than 40 years. In addition, she was given an Olympic and world championships silver back 10 years later because the previous medallists were disqualified. We want to especially emphasise Flanagan works as a university teacher. She also wrote a cookbook for athletes, which is the bestseller at the moment.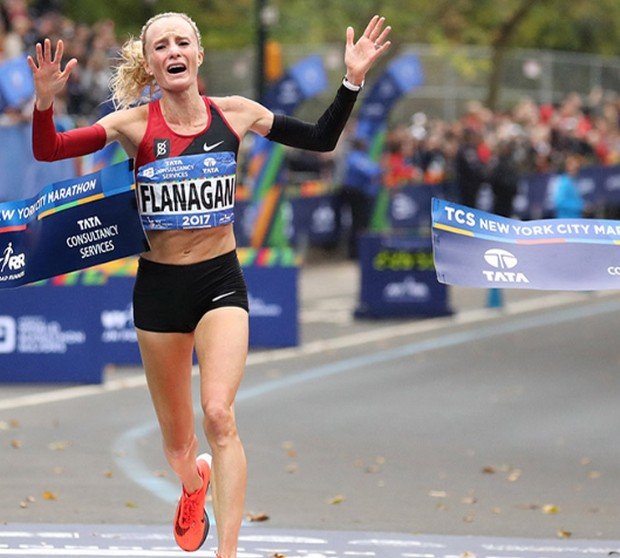 By Zulfat Shafigullin. Photo: sportswomanoftheyear.com
Udmurtia
Tatarstan