Ford Sollers to reinforce production in Yelabuga
The Russian auto market recovery prompts the manufacturer to hire 600 more workers and to prolong the working week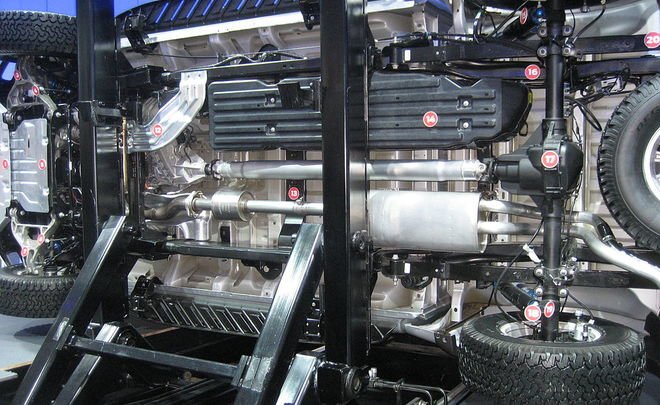 In 2017, the Russian new car market finally turned to growth after a four-year plunge. Overall, new car sales increased by almost 12%, but some market segments added even more. Ford Sollers, whose sales of locally produced sport-utility vehicles (SUVs) and light commercial vans grew by 50%, decided to reinforce the production at its plant in Alabuga Special Economic Zone.
Ford Sollers intends to create 600 new jobs at its Yelabuga plant and to introduce a six-day work week to meet growing car demand, says Reuters. According to the company's statement, sales of SUVs and light commercial vans fabricated at its plant in Alabuga Special Economic Zone in Tatarstan rose by 50% in 2017. The automaker expects further recovery in the Russian automotive market in 2018.
On Thursday, the Association of European Businesses (AEB) announced that new car sales in Russia grew by 11,9% in 2017. Over 1,5 million new cars were sold in Russia last year. The most popular brands were Russian Lada, Korean Hyundai and French Renault. In December, cars and light vehicles showed the biggest growth of 14% compared to the previous year.
The previous four years were disappointing for car makers in Russia. After prosperous 2012, the sales decreased by 5% in 2013 and showed a decline of 10% in the following year. In 2015 and 2016, the decrease amounted to 36% and 11% respectively. Russians struggled to buy new cars because their purchasing power was eroded by the recent economic crisis. Last year, the Russian government prolonged its programme providing discounts to farmers, small business owners and families with many children in order to support the country's car industry.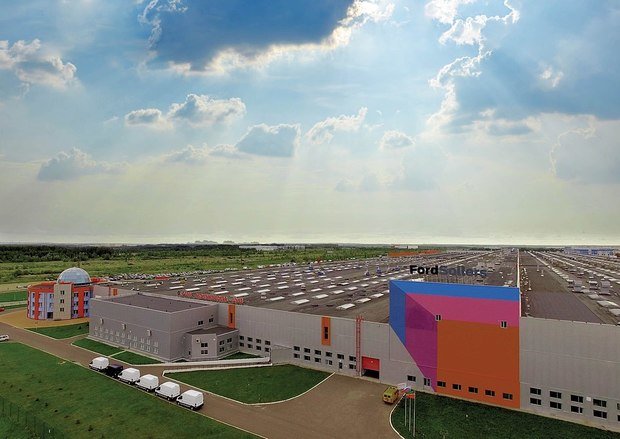 ''The market has a long way to go (to) return its former strength, but a first and important step in the right direction has been made,'' commented Joerg Schreiber, chairman of the AEB Automobile Manufacturers' Committee. He added that the upcoming trend would continue regardless of uncertainty over government measures such as a tax on imported cars.
Ford Sollers, which is a joint venture between American Ford car manufacturer and Russian Sollers, controls three factories in Russia. The Yelabuga plant makes Kuga, Explorer and Transit models as well as special versions of commercial vehicles on the basis of Transit model for Russian corporate and governmental customers. According to the entreprise's website, there are approximately 1,160 jobs in the Yelabuga plant at the moment.