Iskhak Akhmerov warned Roosevelt of Pearl Harbor and Stalin of American nuclear bomb
A film about the legendary intelligence officer has been shot by the 100th jubilee of special services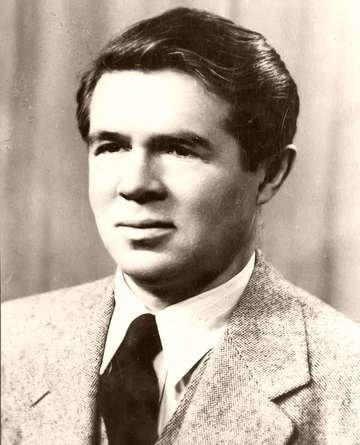 A documentary dedicated to Soviet intelligence officer Iskhak Akhmerov is to come to light on 21 December on Zvezda channel. The film was created with the aid of the Republic of Tatarstan. Tatarstan Prime Minister ordered to place a memorial plaque in Kazan in the house where Akhmerov worked in 1920-1921. In his column, Realnoe Vremya's columnist Yulduz Khaliullin – a veteran of Soviet diplomacy and international journalism – decided to remember the legendary illegal intelligence officer who chaired a network of agents in the USA. Akhmerov's data was used in making decisions that defined the course of the 20th century and problems he dealt with haven't lost their topicality in the 21st century.
Anxious prologue
The problem of nuclear weapons and exclusion of their use for any purposes still remains the most important global topic in any part of the Earth. The region of the Korean peninsula became the most dangerous hub of political and military tension in the last 6 months in 2017. DPRK actively carries out missile and nuclear tests despite requirements of the world community and the Security Council's regulation.
As far as it's known, Russia is against the nuclear status of North Korea. To defuse the tension, together with China, Russia created a joint road map of negotiations, first of all, between Washington and Pyongyang. Seoul and Tokyo are interested in it, but Washington continued pressing Pyongyang by all means. According to some information, ballistic missiles of DPRK with nuclear warheads can reach the territory of the USA. This seems to make American ruling circles think.
US State Secretary Rex Tillerson has recently made a statement about their readiness to have a dialogue with DPRK. But right after this, Assistant to the President for National Security Affairs Herbert McMaster claimed Donald Trump was to announce a new national security strategy on 18 December this year. In addition, Donald Trump has just signed the military budget of the United States at $700 million. About $70 billion of them will go to finance foreign operations where military events around the Korean peninsula can be supposed to be included.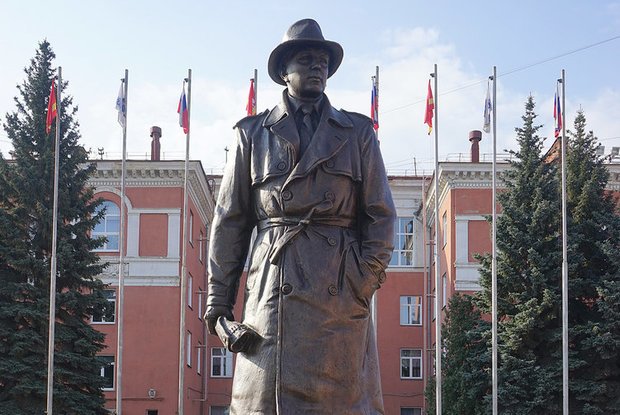 Film about legendary intelligence officer by the 100th jubilee of special services
The name of Iskhak Akhmerov was a top secret for a long time. People started to write about him only in the last 20 years. A premiere of the film about the outstanding intelligence office Iskhak Akhmerov. Mr Resident will be on Zvezda channel on 21 December. The release is dedicated to the century-old jubilee of Russian special services. The film was shot by Viange Production from Moscow. Deputy Prime Minister of Tatarstan and Plenipotentiary Representative of Tatarstan to the Russian Federation Ravil Akhmetshin had been promoting the idea of this film for several years. Having backed up by Rustam Minnikhanov, the film was shot. Very Mr Minnikhanov and Akhmerov's daughter Ekaterina participated in the shooting. I turned to Akhmerov's biography many times in my articles. I want to talk about the hero of the unseen front once again, so that this film will be noticed by Realnoe Vremya's readers.
Tatar boy from the Urals becomes a consul general in Istanbul
Iskhak Akhmerov was born on 7 April 1901 to a Tatar family in the city of Troitsk, which used to be part of Orenburg Governorate, now Chelyabinsk Oblast. When the boy was several months old, his father died and mother moved to her father to Kazan Governorate. His grandfather worked as a furrier and taught the smart boy to his craft. After the grandfather died, 12-year-old Iskhak became a farmworker of local rich men, mastered half-dozen professions in the next 5 years: he was a dogsbody in a haberdashery, worked as polisher and apprentice in a publishing house, electrician's help and bread baker.
The revolution opened him a road to knowledge. Having done economic courses in Moscow, Akhmerov found a job in the People's Commissariat of Education of Tatarstan. In 1919, he was accepted to the party and elected as Kazan Urban Council deputy a year later. In 1921, he went to Moscow to get a higher education where he learnt the Turkish language in the Far East University and entered the Moscow State University's international faculty – future MGIMO – a year later. He learnt the French and English languages, the latter would become his second mother tongue. In 1925, he started to work in the People's Commissariat of Foreign Affairs of the USSR and performed duties of the consul general in Istanbul in 1928. During three years, Akhmerov covered a road from a trainee to consul general that modern diplomats do during 25-30 years!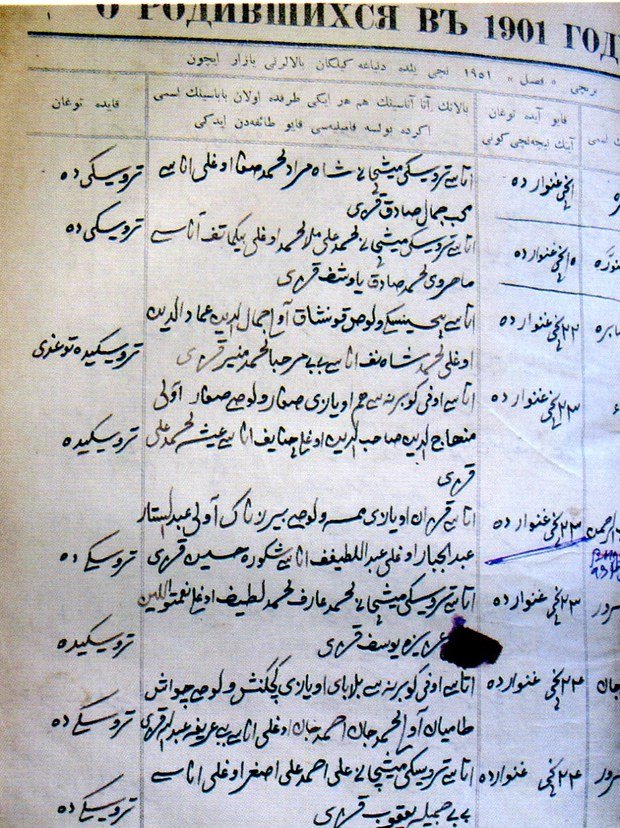 It's more difficult to prove a Tatar man you're Turk than Italian fascists
I think that Akhmerov's career as intelligence officer began in Turkey. He made useful acquaintances, gained experience in talking with foreigners, acquainted with the basics of recruitment work, improved his skills of the Turkish, French and English languages. After Turkey, he dealt with fieldwork in Bokhara where there was a fight against the Basmachi movement. In January 1933, head of the Department of Foreign Affairs of the Joint State Political Directorate Artur Artuzov invited him for an interview. He announced the administration decided to send Akhmerov to China for illegal intelligence service.
According to legend, Akhmerov was a student of Easter studies and was to go to China from Rome. But when he turned to a tourism agency in Roma, he was explained that the majority of Europeans went to China via the USSR. It was safe for a tourist but unsafe for an intelligence officer. In Roma, Italian Carabinieri arrested him when he left the Soviet embassy, but nothing revealed he was a 'Turkish student'. The second case happened on the border of the USSR and Manchuria that was occupied by Japan. A Japanese man interrogated the 'Turkish citizen' with the help of a Tatar interpreter about the goals of his visit to China. The interpreter translated from Turkish to Russian and vice versa. At one moment, the Tatar translator suspected whether it was really Turk who was standing in front of him, not a Tatar man who knew the Turkish language. Akhmerov understood he needed to reassure the suspecting Tatar man that a 100% citizen of the Turkish Republic was standing in front of him by all means.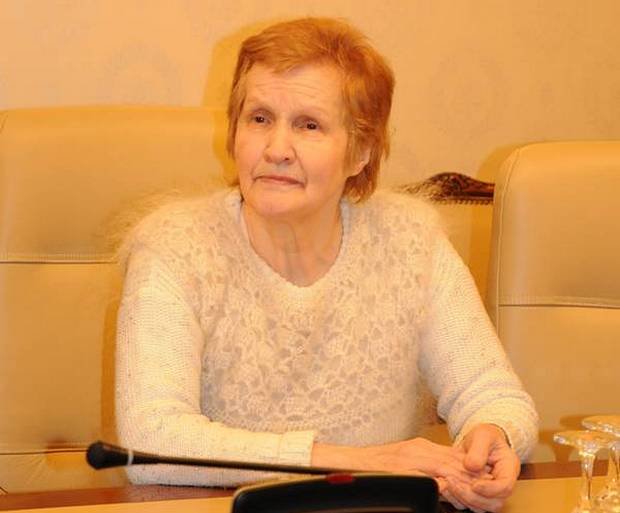 Roosevelt and Obama's classmate-agent
In Beijing, agent Yung (Akhmerov was called so in the Centre) became a student of an American university where Europeans and children of the Chinese elite studied. He managed to collect valuable data about Japan's activity in China. But already in 1934, the administration decided to send him to the USA. The most important stage of his work began.
Agent Yung headed towards New York via Europe on French Normandy liner. Upon arrival, he went to study at the University of Columbia where such presidents of the USA as Theodore Roosevelt, Franklin Roosevelt and Barack Obama studied in different years. Iskhak Akhmerov graduated from the university as 100% American. The illegal Soviet station in the USA chaired by Iskhak Akhmerov had about 20 sources in military and diplomatic departments of the USA.
Akhmerov got valuable military and political information for our country from agent Nord who was recruited by him and worked in the military ministry and had access to reports of military attaches of the USA abroad and governmental decisions made according to these reports. Agent Cord who occupied a managing post in the US State Department was another valuable source of Yung. With anti-fascist beliefs, he thought only the USSR could stop the aggression of Hitler in Europe. This is why he consciously accepted cooperation with Soviet intelligence service.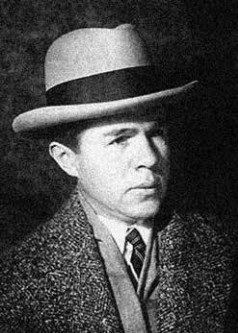 American wife and Lavrenty Beria's anger
In America, Iskhak Akhmerov acquainted with his irreplaceable help and future spouse Helen Lowry (code-named Tanya). She was Secretary General of the US Communist Party Earl Browder's niece. Helen turned out a wonderful ally and owner of several conspiracy flats, actively participated in events aimed at getting reliable American documents for arriving employees of Yung's illegal station. She started to get first-hand interesting information soon by using her charm and personal links among employees of the White House's administration. Elegant and smart Tatar Yung who met with Helen often fell in love with his American help. The young and beautiful girl's feelings were reciprocated, and they decided to marry.
Akhmerov's work in the USA coincided with the height of Stalinist repressions. Many diplomats and intelligence service employees were affected by the punishment system. People's Commissar Lavrenty Beria ordered to revoke all legal and illegal residents from abroad, including Yung. The order to give up everything that was done was a tough moral trail for Akhmerov who knew about the upcoming war. In September 1939, a report from Washington was laying on the table of Beria. In answer to the instruction of the People's Commissariat of Internal Affairs to conserve the station and go to the Centre, Colonel Akhmerov asked permission to marry with agent Tanya and return to Moscow with her. Imagine the anger of almighty Beria! He called head of external intelligence service Pavel Fitin, ranted and claimed that 'American spies entered the illegal station of the People's Commissariat of Internal Affairs in the USA'. Fitin had to try hard to reassure the people's commissar. The fact that Stalin highly estimated Earl Browder's work was decisive evidence, and Beria didn't dare to impede the marriage of his niece. However, he took it out on Akhmerov by stripping his rank to a trainee of the American department of external intelligence service.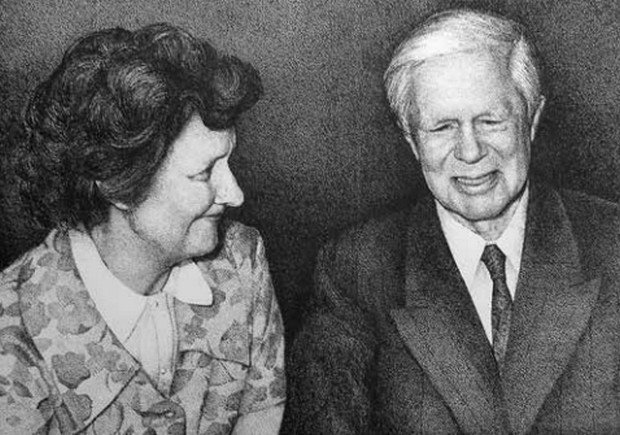 Akhmerov's report froze relations of the USA and Japan
Despite difficulties in his career, Mr Akhmerov didn't think of giving up the business he started. In a talk with a high-ranking American functionary on the way to Moscow from America, he said he was going to China and would be informing about Chinese-Japanese relations from there. In Moscow, he made a report where he told about the activity of the Japanese on the occupied territories of China and warned America about military preparations of Tokyo. Then our agent gave this report to Akhmerov's high-ranking functionary. As a result, the material prepared by Akhmerov was laying on President Roosevelt's table.
After that, relations between the USA and Japan started to worsen. Roosevelt called the Japanese ambassador for explanation twice, and the ambassador refused to comment on the situation in both cases. When the ambassador was called again, Japanese aviation attacked Pearl Harbor on 7 December 1941. The Americans who still kept aside joined WWII. We celebrate the attack of our forces near Moscow every December. We managed to move them closer to the capital when Japan was busy with the war against America. Moscow's salvage is Akhmerov's merit.
Data for Tehran conference and nuclear programme of the USSR
When our army hit the Germans near Moscow, Mr Akhmerov and his spouse were in the USA again. In 1941, agent Yung chaired the illegal station overseas again. He created a commercial company that sewed and sold fur goods for reliable coverage. Here he needed skills of the furrier he got from his Tatar grandfather.
Thanks to the network of Akhmerov's agents, the Soviet side knew plans of the Americans on the eve of the Tehran conference in 1943. One of his agents found information on the creation of an American nuclear weapon (Manhattan Project). There was information about the Americans' evaluations of the military and political potential of Germany, military and political plans of the US government, projects of documents prepared for important international meetings, data about negotiations of the German ambassador in the Vatican with representatives of President Roosevelt on terms of Germany's exit from the war. All this information was of great importance and reported directly to the top officials.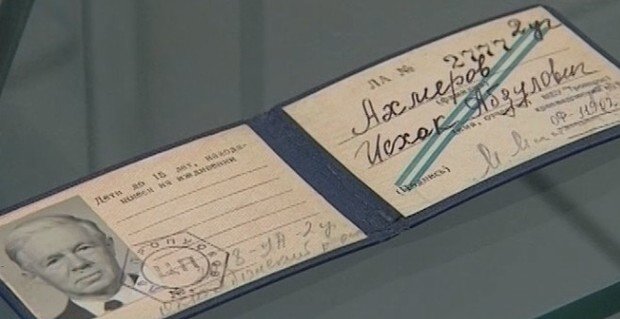 ''He tried not to make concessions in small things''
After coming back to Moscow in 1946, he was appointed deputy director of the Illegal Intelligence Service Administration of the Committee for State Security. After retirement for length of service, he read lectures in educational establishments of Soviet external intelligence service. Iskhak Akhmerov died on 18 July 1976 at the age of 76. His wife and war girlfriend Elena (Helen) died in 1981.
As one of the comrades of the great intelligence officer wrote, ''Mr Akhmerov had great willpower, perseverance, persistance in achieving a goal. He tried not to make concessions in small things. He was a person who had a big soul, who was keen on his work he served to during all his conscious life. He was whole-heartedly loyal to his Fatherland.''
A monument to Mr Akhmerov opened in Chelyabinsk in 2015. I'm glad very much that now Tatarstan also pays great attention to the memory of the great son of the Tatar nation at the state level.