National cinema at Kazan Film Festival: offer to make a quota and film for 6,000 rubles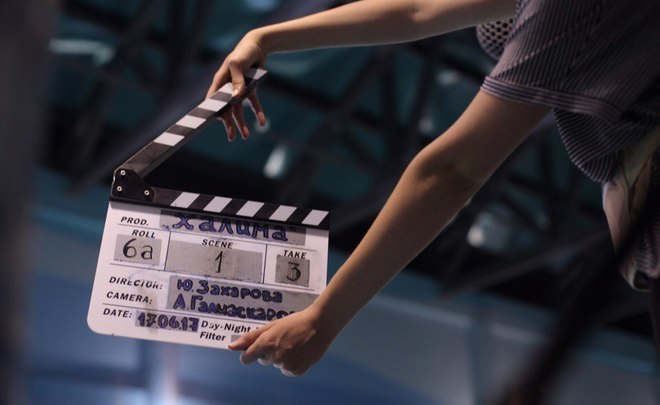 A meeting of journalists with film makers presented in Tatarstan Cinema nomination took place in the press centre of the Kazan International Festival of Muslim Cinema on 8 September. Young and not very young creators of films who told about their works talked about why Tatarstan films found it difficult to go beyond the republic.
''We have very responsive people''
The numbers of film budgets shocked. I am afraid of being inaccurate. But it seems that Rustam Rashitov's The Unsent Letters had the biggest budget – it is 3,1 million rubles. It goes without saying that this ''maximum budget'' will either surprise or make any person who understands something in film making smile. Nevertheless, Rashitov managed to make a film. Craziness of the Bravewhom Maksim Gorky wrote in amazement still exists and moves the arts.
The budget of also a very successful film Aisyly is by far less– 1,3 million rubles. The film is also good and if it doesn't gather full halls it certainly does a decent number of spectators. ''The film was in cinemas for two weekends, many people came,'' co-director of the film Soltan Sungatullin told at the press conference. Rustam Rashitov was again the director of a story about Cinderella from Tatarstan – a disabled girl who dreams of being a singer.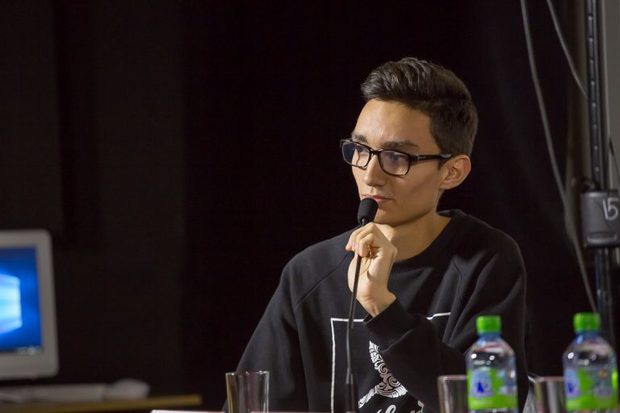 One of the participants of the press conference – young director Oksana Sinchugova – told that the budget of her film was 6,000 rubles. ''We have very responsive people. Much of the equipment was given to us for free, we were backed. All the actors also participated free,'' Oksana told. We can say that another young director Yulia Zakharova was lucky. Her scenario on the basis of which she shot Khalima film won a contest and got a scholarship of the Tatarstan Ministry of Culture.
During the shooting, short-length films became full length. Zakharova rose a very important topic in her film – by the example of the story of the film's main hero, the young director thinks about an important thing – a clash of secular mind with the free choice of a person. During the shooting of Hijab, one of the Muslim priests was the consultant of the film. And leading Russian critic who headed the jury of critics at the Kazan film festival Kirill Razlogov characterised Khalima as one of the best films of this festival. Of course, we can say with a shrug: ''But people do shoot films with such small budgets''. How long will our directors' patience last? One thing is to shoot a test film for the minimum money, another thing is to cut everything in the shooting process having got a vocational diploma. It is not a secret for anybody that the outflow of young cinematographers from Kazan exists, and it is not small.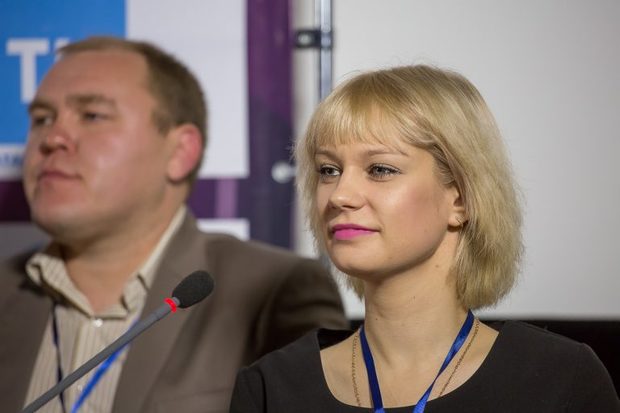 ''Spectators are interested in watching films ''about their life''
All the press conference participants almost unanimously told that now it is not easy to shoot in Tatarstan, though it is big merit of the Kazan film school that is on its feet and it is developing in the Kazan State Institute of Culture. Good films started to appear more and more often. During the dialogue with the journalists, the name of director, producer and teacher Aleksey Barykin was mentioned many times. The majority of his pupils are setting the pace in Tatarstan cinematography now.
Director Aleksandr Khachko, who used to live in Kazan but is living in Moscow now, complained about problems with film distribution. Not Russian but foreign distributors do it in Russia. As a rule, they are interested in blockbusters. A film that is shown in Kazan, Moscow, Saint Petersburg is simultaneously shown around the world. These distributors are not interested in Russian films that find it more and more complicated to reach spectators, not to mention films of regional companies including Tatarstan.
As paradoxical as it sounds, an explosive development of regional cinematography is taking place at this time. Spectators are interested in watching films ''about their life''. Curiously, for instance, what is interesting for Tatarstan spectators is not always interesting for spectators in other regions. There is only one solution – to increase the quality of films. To put an example, the cinematography of Georgia and Lithuania conquered Russian and world screens in the past.
Development of film distribution structure is another way. A very good thought was expressed at the press conference: ''If there is a quota for sale of Tatarstan products in supermarkets, why not make an analogous quota for distribution of our own films across the country?'' It would promote the film industry well.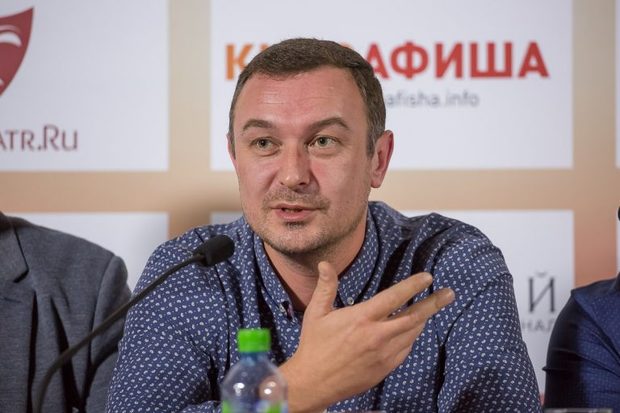 There were also complaints about the production institute. In Fanis Kamal's opinion, directors don't know how to find money, and they don't need to do it. But producers are not always professionals, they don't know how to establish a dialogue with potential investors and sponsors, they lack arguments that must convince that there is a sense in investing money in a film.
Nevertheless, the press conference participants look to the future optimistically and are sure that ''Tatarstan film exists and we have many good films''. Again, if we don't take drastic measures to develop film making in the republic, the enthusiasm can come to nought. In addition, if the talented guys will be receiving offers from Moscow.
Realnoe Vremya online newspaper