Renat Shakirov, Avers Bank: ''We offer one of the most favourable terms in the mortgage insurance market''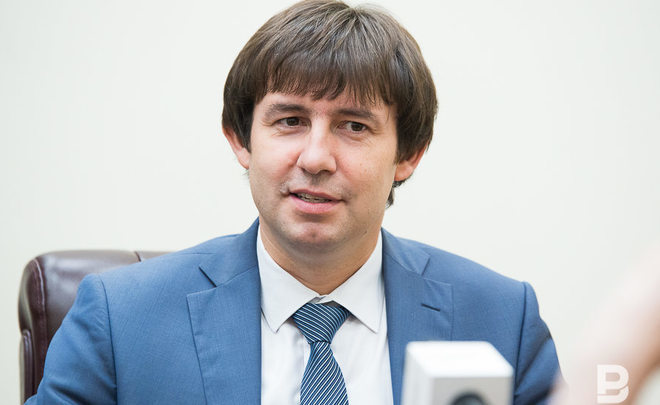 According to the Agency for Housing Mortgage Lending (AHML), the final volume of mortgages in the first half 2017 in Russia corresponds to record figures in 2014. The total volume of the mortgage portfolio in Russia amounted to 4,7 trillion rubles, which is 37% more than the result in late 2014. Reduction of interest rates that have reached the lowest level in the history of the mortgage market in Russia is the main growth driver. Avers Bank also reduces mortgage interest rates. In an interview to Realnoe Vremya, Deputy Chairman of the Board of Directors of the bank Renat Shakirov told why summer is a favourable period to purchase a flat and how not to fall for tricks of ''marketing rates''.
Social approach to mortgage
Mr Shakirov, is the summer lull the time to purchase a dwelling?
Now there has been a unique tendency in the housing market. During the summer lull, one square metre price is fixed, there are no rises, a price growth. Consequently, there is a big number of offers that go ahead of demand. This is why it is the most favourable time to purchase a dwelling. And it is a good time for those who already purchased a flat to change the interest rate towards reduction.
What possibilities for purchasing residential property does Avers Bank offer?
We launched an offer called Stake in Summer and offer one of the most favourable terms in the mortgage insurance market. The mortgage's interest rate is 10,25%. It should be noted that some banks offer ''marketing rates'' that work as advertisement of a product. But when a client comes to take out a loan, it turns out that such a rate can be got only on certain conditions or it is higher than it was stated. We have a completely different approach. I would even call it social. We don't have a gradation in rates depending on the term of a loan, size of the initial payment. We have a single interest rate. In addition, it is available at any time of the loan term – from 1 year to 20 years. And this is why our offer is favourably different from others that are present in the market. One can take out a loan to purchase a ready dwelling or dwelling under construction at from 300,000 to 15 million rubles. We clearly define additional costs that the client will have while taking out the loan. These are borrower's life insurance costs at 1%. The client can refuse but then his interest rate will change towards growth.
How much will interest rate increase in case of refusal of the insurance?
Application for the voluntary life insurance and title insurance will allow to not only get the lowest interest rate throughout the mortgage term but also protect from unexpected situations within the loan agreement term. In case of refusal of all types of insurance, interest rate increases by 3% per year. The highest interest rate of mortgages in the bank can total 13,25%.
How much is the lowest initial loan payment?
20%.
How long will the offer last?
Until 30 September 2017.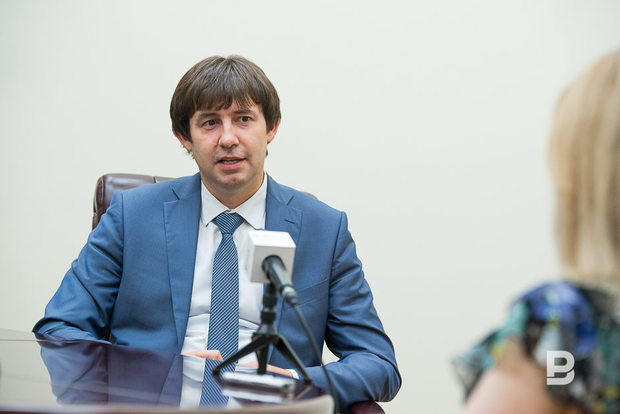 The mortgage range of our bank offers a wide choice of facilities that can be purchased – from a room, parcels, flat to a house with land
Mortgage on special conditions
Can any property be purchased on the bank's mortgage programmes?
The mortgage range of our bank offers a wide choice of facilities that can be purchased – from a room, parcels, flat to a house with land. One can purchase any property with the help of our products! We offer special conditions on certain facilities with certain addresses. This programme is called so – Special Mortgage. One can buy parking bays and non-residential facilities in Flagman residential complex on Prospekt Pobedy street in Kazan. One can take out a loan from 100,000 to 15 million rubles for up to 15 years. In addition, the interest rate is from 7,9% per year for to 10 years and 8,4% for 15 years. The initial payment is from 10%. If the very developer compensates the low interest rate, this compensation is already in the property's price. And we have market conditions and market interest rates. In case of refusal of all insurance types, interest rates increase 3% a year.
Is it possible to reduce a mortgage rate in your bank if a person already purchased a flat in another bank?
We are oriented to not only attraction of new clients who buy property but also those who had a mortgage in other banks. We are ready to offer them our unique interest rate within the loan refinance programme Reboot 2.0. This programme enables to reduce not only the interest rate but also make loan conditions more comfortable, in general: to change the monthly payment, loan term and group of borrowers. While refinancing, one can not only change the payoff scheme (annuity or differentiated payment) but also collateralise the loan. As a result, the client reduces his or her financial load and overpayment of the loan.
What is today's average mortgage size in Avers? Does it change?
I don't see changes. An average mortgage size in the bank is 1,5 million rubles. People take out a loan for 15 years on average, with a 30% initial payment.
Does the bank's mortgage portfolio grow?
The mortgage portfolio grows. We augment it monthly by 100 million rubles.
Avers Bank CJSC. Licence of the Central Bank of Russia No. 415 as from 09.06.2014.
More information about the offer and other offers of Avers Bank is available in the bank's offices, on 8-800-700-43-21 (toll-free within Russia) and on the page aversbank.ru.
Advertising

By Evgenia Gazizova. Photo: Maksim Platonov.