''Now living conditions of the Tatars in Afghanistan remind those of emigrants''
Tribesmen in the Hindu Kush mountains: unfamiliar to their own power, salvage of culture from the Taliban and hope to be back to Tatarstan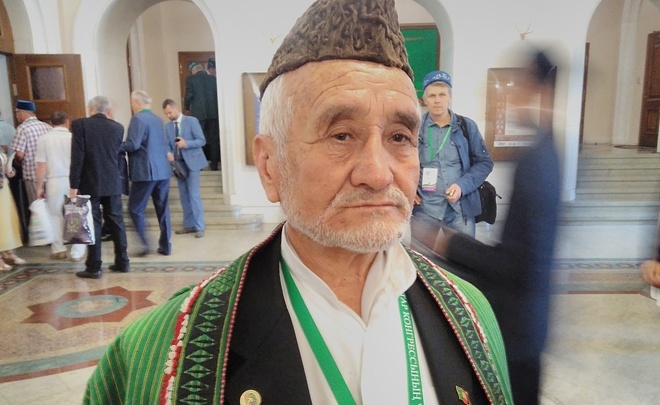 There were many delegates from the ''far abroad'' in the recent 6th Session of the World Congress of the Tatars. For instance, Abdul-Ahmad Khan Tatar came from Afghanistan. He chairs the Council of the Afghan Tatars in his homeland. In an interview to Realnoe Vremya's reporter, the foreign guest told how his tribesmen lived in that remote country, what brought them there and how they saved their cultural and national heritage from the Taliban (organisation whose activity is banned in the Russian Federation).
''The country finally knew about us''
Could you tell, first of all, are there many Tatars living in Afghanistan?
Tatars have been in Afghanistan since the 13 th century, since the Mongolian, Genghis Khan raids. It is difficult to calculate the exact number of Tatars in the country. Maybe up to 100,000 people. Their number remains unclear due to numerous wars, financial turbulence and different troubles in the country. But Tatars are considered one of the nations that have been living in Afghanistan for a long time. We live in 10 cities. As for our language, it included languages of the nations surrounding us during many centuries. Thanks to the government of Tatarstan, a charity fund for the Tatars of Afghanistan is created. Moreover, when the regime changed in the country after lasting military actions, many of us knew that Tatars who have their own autonomy – Tatarstan — also lived in the centre of Russia.
Are there famous functionaries, deputies, artists and scientists among the Tatars?
Most Tatars work in agriculture. I don't know politicians. Very few of our representatives have a higher education. The government of Afghanistan even did not know that Tatars lived in the country because they live in very remote regions, in the mountains and don't show themselves. After creating the Council of the Afghan Tatars, the country finally knew about us. I am glad that the Government of the Republic of Tatarstan also knows us now. Some of our representatives even moved to Kazan, for instance, Parwiz Ahmadi.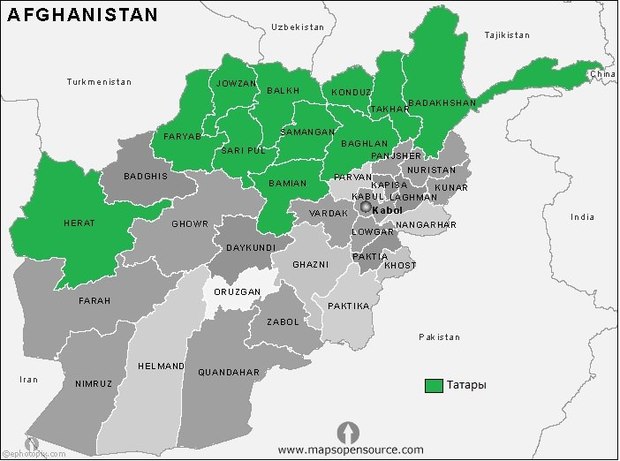 Mr Khan Tatar, do you understand the language of the Tatars living in Russia?
No. Our mother tongue has been almost forgotten. Only separate words remained. For instance, I speak Persian with my relatives. Of course, there are villages where the presence of the Tatar language is still felt: Tishektash, Karakol…
What cities and provinces of Afghanistan do the Tatars live?
In the provinces of Samangan, Kunduz, Balkh, Badakhshan, Takhar, Gerat, Faryab, Sar-e Pol, in the suburb of Mazar-i-Sharif. And these cities and wilayahs are on the border with Middle Asian republics – Uzbekistan, Turkmenistan, Tajikistan. Tatars who were in Genghis Khan's troop right crossed northern borders of modern Afghanistan. Their descendants have been living there since then.
''The Taliban tried to tread out history''
Whom did the local Tatars support during the Soviet–Afghan War?
We can say we did not fight at all. The Tatars lived in the remotest settlements that the war did not affect. The Tatars participated in domestic conflicts, of course. The Taliban entered our house, as you know. They were against our traditions, tried to tread our history, burnt out books, destroyed our cultural heritage.
Did the Tatars support Hamid Karzai, for instance?
It was our legal government, and Hamid Karzai was the president. Of course, we support the legal power. And all the Tatars supported him.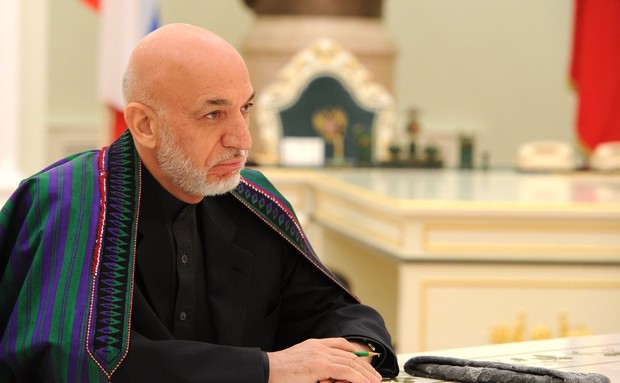 Are Afghan Tatars also Sunnis like here?
Like here. There are not Shias, Wahhabis or radicals.
Are there Tatars who joined the Taliban and went to fight to Syria and Iraq?
We are far from it. I don't know such cases. We try to stay apart from it, in general. As for political questions, I prefer to keep silent.
Even if Russian Tatars are considered Muslims, there is a handful of those who pray five times a day, fast once a year. What about the religion in Afghanistan?
We are Muslims. We pray five times a day, beware of sins, go to the Hajj if there is a possibility. Everybody is religious and follows Allah's injunctions.
''We wrote our family trees down in books''
By the way, in Iran, local Tatars were strongly affected by Turkmens having adopted their language, customs. You said you spoke Persian. Is there any Turkmenisation of the Tatars?
Yes, there are Tatars in Afghanistan who speak Turkmen. There are Tatars who speak Uzbek. It depends on the cities: Tatars speak Turkmen where there are many Turkmens and the Uzbek language where there are many Uzbeks. The Persian-Tajik language is spread in our location. This is why we speak this language – Persian.
Mr Khan Tatar, what did you conserve in culture and customs that is absent in neighbouring nations?
Everything has mixed so much since Genghis Khan's era, traditions of the nations surrounding us firmly entered our culture, ours – went to the neighbours. Now it is difficult to define what is purely Tatar, Tajik or Uzbek. As Tatars, we did not have external support.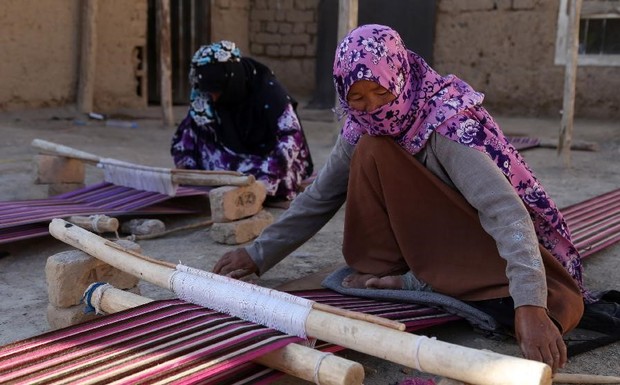 ''Everything has mixed so much since Genghis Khan's era, traditions of the nations surrounding us firmly entered our culture, ours – went to the neighbours. Now it is difficult to define what is purely Tatar, Tajik or Uzbek.'' Photo: ruskline.ru
How did you manage to conserve your national identity despite the big influence of Tajiks, Turkmens and other nations?
Our ancestors passed from generation to generation that we are Tatars, our clan is Tatar. We wrote our family trees down in books. Such documents were destroyed during military actions. They did not manage to burn everything. We try to find something a bit, collect bit by bit. We mobilised all the parts of Afghanistan to find our common Tatar roots together. Our historians say that Bolgarian Tatars who came here with Genghis Khan are our ancestors.
Were not there any other waves of Tatar invasion in the 16th century when they were running away from baptism or white emigration in the 20th century – after the Soviet power started to reign?
I don't know these kinds. Now living conditions of the Tatars' in Afghanistan remind those of emigrants. We don't know laws well.
''I would move here with pleasure''
How often do you visit Kazan, Tatarstan?
We come from time to time when we are invited to the World Congress of the Tatars. But we don't come at leisure.
It is said in the Constitution of Tatarstan that the republic supports Tatars living outside the region. Do you get any help?
I have not seen any support. We try to do something in this area.
Wait, did you come to the WCT session on your own money?
Yes, but I have not seen any political or financial help yet. At the same time, we thank the president of Tatarstan who gathers Tatars from all the world to Kazan and invites us here. We are happy for our tribesmen living in Russia and other countries.
Would you like to return to live in your historical homeland – Tatarstan?
Yes, I would move here with pleasure if there were such an opportunity.