Rostourism develops Muslim tourism programme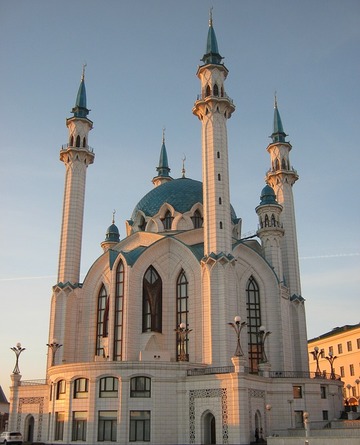 Russia seeks to increase the number of tourists from Muslim countries: the state tourism agency proposes them to visit numerous Islamic heritage sites across the country. In order to attract more visitors, the agency promises to provide Muslim tourists with appropriate accommodation and food.
The Federal Agency for Tourism of Russia (Rostourism) is currently working on a special programme aimed at attracting tourists from Muslim countries to Russia, says MuslimVillage citing the agency's chief Oleg Safonov. Speaking at a meeting dedicated to the 15th anniversary of the Russian Hajj Mission in Makhachkala, Dagestan, he invited all interested parties to join the effort.
''As for luring foreign tourists, we see a significant potential,'' said Safonov adding that there are over 2,500 religious landmarks in Russia. ''While implementing the Russia's Sacred Places plan, written information and photos related to religious sites located across the country are collected in order to put it all on the national tourism website and publish guidebooks for religious people and pilgrims.''
Besides visiting Islamic heritage sites across Russia, Rostourism proposes Muslim tourists to pay attention to large-scale international events, such as the Nineteenth World Festival of Youth and Students, which will be held in Russia in October, or the next year's FIFA World Cup. ''We would surely like to see more football fans coming from Muslim countries,'' noted Safonov.
Rostourism's project is intended to make travel across Russia comfortable for Muslim people by fulfilling their demands concerning accommodation and food, as well as by providing them with all the necessary information. According to the agency's head, in many Russian regions with a high share of Islamic population, appropriate conditions for Muslim tourists have already been created. The agency has been cooperating with different businesses to perform a federal project named Halal Friendly, which is part of the Russian Hospitality programme.
Last year, the administration of Waqf of the Republic of Tatarstan fund supervised by the Muslim Spirituality Directorate of Tatarstan announced its plans to turn Tatarstan into the Russian centre of medical halal tourism for domestic and foreign tourists. It was supposed to build three health centres in the region with a total cost exceeding $25 million.