India creates special economic unit to assist Russian businesses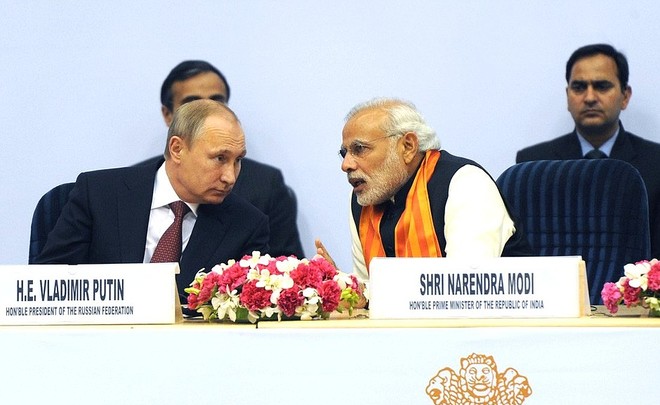 In order to attract more Russian investments to India, Delhi announced a launch of ''dedicated cell'' that will assist Russian businesspeople in starting and running their projects and joint ventures in the Indian market. However, the country's business infrastructure may need some development to handle an investment influx.
A specialised unit aimed to promote Russian investments will be launched in India soon, announces The Economic Times. The idea was proposed by Prime Minister of India Narendra Modi at the 18th Indo-Russian Summit in St Petersburg on 1 June. It is supposed that the dedicated cell will function under Invest India, an investment wing of the Indian government, and will directly report to the prime minister's office. The unit will assist Russian businesspeople to plan and execute their projects, to create joint ventures and find locations for their investments. The entire process is intended to cut the alleged role of middlemen.
According to Invest India's CEO Deepak Bagla, the project is expected to push Russian investments in India in non-traditional sectors ''with Delhi and Moscow aiming to give economic heft to the bilateral strategic partnership''. Invest India has recently signed an MoU with Roscongress and another one with Business Council for Cooperation with India to promote bilateral cooperation and investments. Russian investments and joint ventures will cover agriculture, medical equipment, pharmaceuticals, start-ups, metallurgy, food processing and civil aviation, says Bagla. India is seeking Russian expertise in the energy field, deep-ocean technology to harness rare metals, shipbuilding, inland waterways, IT sector and extraction of natural resources in the Artic region where Russia owns 15 out of 19 ports.
The Economic Times approves the idea of the dedicated unit to promote Russian investments, given that Prime Minister Modi invited Russian businesses to invest in aerospace and infrastructure sectors. However, the country still needs to develop ''many of the factors that are taken for granted in advanced industrial countries'', such as urban spaces to accommodate industrial enterprises, stable power supply and a culture of trust, considers the media, adding that ''we also need comprehensive judicial reforms to improve in enforcement of contracts''.
It is also reported that the Russian Direct Investment Fund (RDIF) will finance Russian investments in India and vice-versa. In October 2016, RDIF signed an agreement with India's National Investment and Infrastructure Fund to set up a $1bn Russia-India Investment Fund. Each party agreed to invest up to $500 million in attractive investment opportunities for economic and trade cooperation between the two countries.