''The potential is great but the headwinds greater''
The future of green energy in Russia is in doubt due to the country's high dependence on the oil and gas industry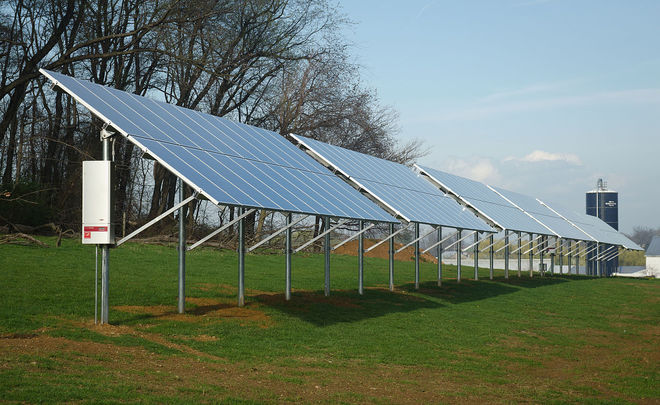 Despite Russia's great solar and wind power potential, renewable energy accounts for less than 4% of the country's overall energy consumption. Future development requires investment, which is very limited given the current structure of the Russian energy market. While oil and gas giants receive governmental assistance and tax preferences, renewable power producers are unable to connect to consumers because of the poor infrastructure.
In 2014, the world's use of renewable energy reached 18,3% of total consumption, according to the International Energy Agency. Meanwhile, in Russia, renewables currently account for only 3,6% of the nation's consumption. By comparison, for its BRICS partners, China and Brazil, the figures are 25% and 45% respectively. That gap is mainly due to Russia's historical dependence on fossil fuels and the politicisation of its state-run oil and gas industry, considers Financial Times.
The International Renewable Energy Association (IRENA) estimates that Russia has the potential for renewables to provide 11,3% of energy consumption by 2030, while the official forecast is only 5%. ''At the political level we have a lot of support,'' says Adnan Amin, IRENA's director general. In October, President Vladimir Putin in his speech characterised renewable energy as ''definitely the main development path, the proper path'' for mankind. According to Deputy Minister of Energy Aleksey Teksler, renewables are no longer referred to as alternative energy, now they are traditional. ''We are not ignorant of the future," said Teksler citing the country's enormous solar and wind power potential.
At the same time, the potential is great but the headwinds greater, states the media. The country may need at least $15bn annually to build wind turbines, bioenergy sites and other necessary infrastructure, says IRENA. It can be a problem for the economy weakened by a two-year recession. However, the investment will bring a number of new jobs, and the potential of selling clean energy to Russia's southern neighbours, for example, China and Mongolia, is a way to compensate the expenses.
Russia has several examples of successful clean energy enterprises. Oleg Deripaska's En+ Group operates five hydropower plants in Southern Siberia. The company produces green electricity at one-sixth of the cost of conventional fuel to power 6 aluminium smelters along the banks of Angara. En+, which is the world's largest private hydropower company by capacity, is now finalising a modernisation programme to increase its output and efficiency as the region's energy consumption keeps growing.
Unfortunately, this is a rare case for the Russian energy industry, which is mostly dominated by state-run oil and gas producers. The country is highly dependent on oil and gas production as it generates a significant part of federal budget revenue. The industry's key players, Rosneft and Gazprom, receive governmental assistance and preferential treatment. Besides, a lack of national grid aggravates the situation. Russia's industrial cities typically depend on coal-burning power plants, while investment in green energy projects for smaller villages and remote areas that rely on diesel energy is much less effective.