Volga cruises 2017: Boris Polevoy ship under repair, new route Golden Ring of Tatarstan
Despite setbacks at the beginning of navigation and rising fuel prices, the companies assure that their cruises are ready to compete even with Turkish destination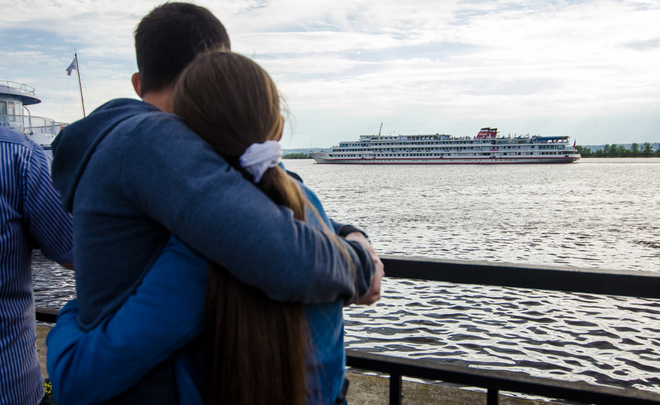 River navigation 2017 on the Volga River from Kazan nominally opened last weekend — on 29 April. On this day, the local river port welcomed its first tourists to Tatarstan capital on their way from Samara. However, for some market participants the start of the season has been delayed: not all of them were able to bring their ships to operation. As it became known to Realnoe Vremya, a number of river cruises was forced to cancel one veteran of the tourist business of Kazan – the company Volga Trips (Volzhskiye Puteshestviya), one of two ships of which is being under repair. However, participants of the market of river cruises are very optimistic about the season and seriously intend to compete with Turkey.
Fuel has become more expensive, and Boris Polevoy ship is being under repair…
The season is starting not in the best way, told director of the tourist company Volga Travels Vyacheslav Samolin to Realnoe Vremya. According to him, the work for the industry has been complicated by several problems: a low occupancy rate, vessels requiring repairs, and finally, a rise in fuel prices: ''With such state support, all companies will soon leave the market. Fuel is already 37 (rubles per liter – editor's note). And we are only preparing for navigation.''
According to Samolin, the company has already cancelled several trips: ''Places occupied are very few, maybe somebody has a good load, but we don't. For example, on 29 April there was to be a trip by Boris Polevoy. But Boris Polevoy is being in Chistopolsky ship-repair factory, but the factory has no electricity.''
The first ship of the Kazan formation — Alexander Suvorov, starts navigation on May 14, says Natalya Kadyrova, head of the Kazan department of internal tourism of the tourist company Vodokhod.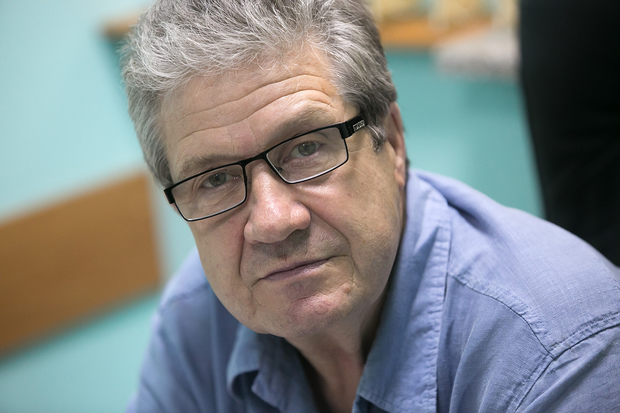 So, is there a demand?
However, this company has a better situation with occupancy in recent months, there has been a demand:
''All trips are loaded, overall situation is good. Sales are good, especially when the weather changes, probably more people started to think about holidays. Demand has grown in comparison with several previous months. We started sales for the current year in June last year, sales were serious. Some trips in May-June are almost sold out. There are places for July-August. I hope, everything will be positive,'' said Kadyrova.
Her words are echoed by the representative of Infoflot Aksana Svitasheva, who confirms a ''stability'' of the demand for cruises this year.
Turkey's competitor
Moreover, the participants are even willing to compete with holidays in Turkey.
''We try to diversify the tour program for tourists, as well as we put a big emphasis this year on the program on board. We try to offer a quality program, including for tourists with children so that people of all ages found something,'' said Kadyrova.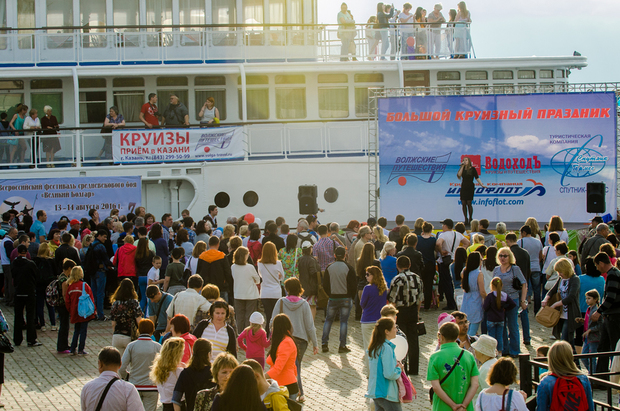 The company Infoflot reports that the cruise industry is ready to offer a comfortable rest: ''In the shadow of more popular destinations, the cruise industry has actively developed during the last 15 years and is now ready to offer guests a truly European level,'' said the head of the office of Infoflot in Kazan Aksana Svitasheva.
''When people come to buy a ticket they ask: ''Why is it so expensive? But how much will they spend while staying at the hotel? The same 3.5—4 thousand rubles for three meals a day? Only when they come aboard, they realize that they did the right thing, but when they buy, they think — it's expensive,'' sums up Samolin.
From Golden Ring of Tatarstan to Golden Ring of Russia
Volga Travels company is planning to bring in navigation Enchanted Wanderer ship as well, and after repair — Boris Polevoy. According to Svitasheva, Infoflot in river navigation 2017 launches from Kazan the same ships of Volga Travels, as well as ships Alexander Nevsky, Native Rus, F. I. Panferov, A. Suvorov, A. Tolstoy, V. Chkalov. Besides, the company is preparing a single a weekend trip on the signature ship of the company Infoflot N. Nekrasov. It will run from Kazan to Yelabuga.
''A new route: Golden Ring of Tatarstan is the route that includes visits to iconic places of the Republic. For a small amount of days one has the opportunity to visit: Yelabuga, Chistopol, Bolgar, Sviyazhsk and Tetyushi,'' says Svitasheva.
However, most Kazan citizens still choose ''top'' trips.
''From long ones — it is St. Petersburg, Golden Ring cities,'' said Kadyrova.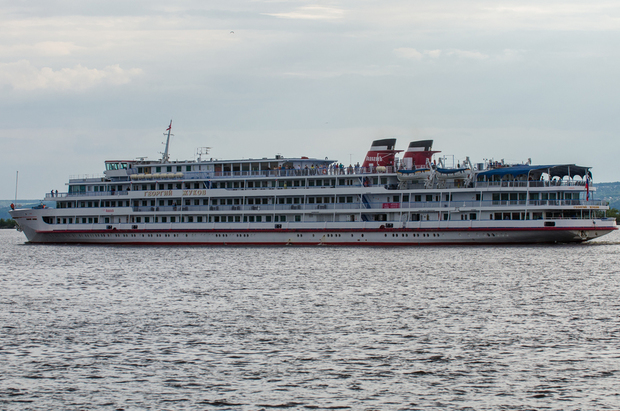 Volga Travels gave one of their ships under long cruises. It will run on the route Moscow — Kazan, Kazan — Moscow and Kazan — Astrakhan — Kazan.
By Damira Khairulina. Photo: Oleg Tikhonov
Sports