Will Russia and Saudi Arabia start oil price war?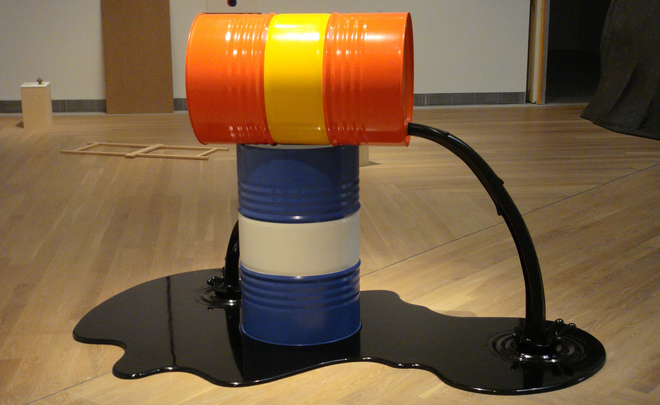 After a recent stabilisation of oil prices there is possibly a new threat to the global oil market as Saudi Arabia and Russia, the world's top oil producers, may enter a new oil price war. The Saudis have already announced their plans to change oil pricing for Europe from 1 July. Meanwhile, it would be rational to unite the rivals' powers to outplay Iran and Iraq.
International oil markets may see a new price war, considers Oilprice.com. Saudi Arabia, which has borne the main burden of oil production cuts, is seeking opportunities to regain the market share it had conceded to its competitors. Russian oil companies have made every effort to obtain additional market shares in Saudi Arabia's main markets, such as China, India and Japan. At the same time, Iraq and Iran have been active in the European energy market.
The agreement on production cuts signed at the end of 2016 by the majority of OPEC and non-OPEC nations except for Libya, Venezuela and Nigeria caused a stabilisation of oil prices. However, geopolitics and national interests play an important role in this sector. The deal's initiator Saudi Arabia, which has been attacked by rivals both in Asian and European markets, is going to revise its oil pricing for Europe from 1 July. Aramco has already lowered prices for the Mediterranean and some Asian clients.
Historically, Russia has dominated the European oil market (in 2016, the country accounted for around 32% of the supplies). Amid the current volatility, if Saudi Arabia joins Iran and Iraq in an attempt to win the favour of European buyers, this can not only destabilise the market but also lead to a new oil price war, believes the media.
Previously, most of the OPEC producers had no interest in Europe. The move of the Saudis indicates that times are changing, and Europe may become a new battleground. Russian state oil producer Rosneft has recently warned the Ministry of Energy of Saudi Arabia's threatening price policy. According to the producer, it can prevent parties from extending the output cut agreement for another six months. In 2015, Rosneft already accused Aramco of dumping oil in Europe, but the conflict faded due to the need for stabilisation.
At the present time, a real price war is unfavourable for both Moscow and Riyadh as it can harm Russia's 2018 presidential election and Aramco's upcoming IPO. Both nations could redirect their aggressive market strategies to oppose Iraq and Iran, which are sneakily taking market shares from both sides. An oil price war against these common rivals would be more sustainable and feasible and would not threaten the future of the production cut deal.