Ilfir Yakupov, Kamal Theatre: ''Prices in Almetyevsk and Zelenodolsk must be different''
Director of the Kamal Tatar State Academic Theatre answered questions of Realnoe Vremya's readers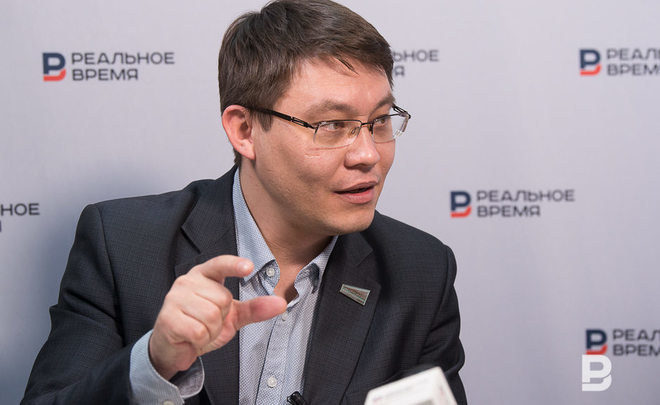 March is a theatrical month – 27 March is World Theatre Day. This is why director of the Kamal Tatar State Academic Theatre Ilfir Yakupov became the guest of Realnoe Vremya these days. The readers' questions were about the economy of the Tatar theatre of the country, repertoire and the novelties existing at the Kamal Theatre.
''To think about spectators to sell tickets''
One of the first questions of the readers was about big sales at the Kamal Theatre where plays are almost always performed to a full house. How do you manage to run the business this way?
''I am a pupil of former director, great professional Shamil Zakirov. I saw how he worked, learnt from him and then started to work with him. I saw what was necessary for a successful work – to constantly think of spectators, to think every day whether there will be many spectators today, how many people will come to see next plays. It is necessary to keep with the time, then you will have a full house. Spectator is a priority for us. Who else do we work for? We need to deliver and sell the product that is made as a result of art. We know how to sell plays well,'' Ilfir Yakupov shared his thoughts.
According to him, last year, the theatre earned 52 million rubles on ticket sales, which is 9% more than in 2015. Despite the crisis, ticket sales are growing. The theatre is in demand among spectators.
''I did a comparative analysis. I compared the sales in the 2008-2009s when the country's economy was not in the best situation. I compared financial indicators, the attendance of the theatre by spectators. It turned out that people come closer to the art during unstable situations in the country. They go precisely to the theatre, not cafés, not clubs,'' Yakupov made an unexpected conclusion.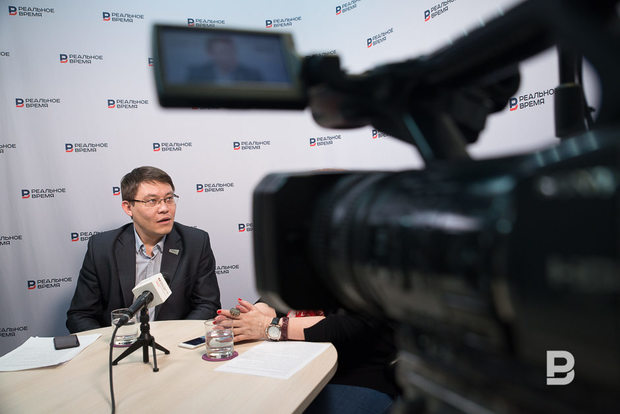 It is necessary to keep with the time, then you will have a full house. Spectator is a priority for us. Who else do we work for?
What ticket price depends on
Naturally, a theatre's profit depends on ticket sales. This year ticket prices have been raised by just 10%, which is almost the inflation level. Here ticket price directly depends on market basket. Ticket prices vary during tours. As Yakupov thinks, for instance, prices in Almetyevsk and Zelenodolsk can't be the same, the life level in these Tatarstan cities is very different. It is necessary to look at average salary in the city.
As for tours in Moscow, the Kamal Theatre goes on Moscow tours with an enviable frequency. By today's standards, the tours are quite long. Here prices varied from 600 to 1,600 rubles. The price range was small, and expensive tickets accounted for the lion's share of sales. In Kazan, there are several price categories. For instance, tickets for kids are 150 rubles, adults have a price range from 250 to 1,000 rubles, that is to say, from 250 to 1,500 rubles.
The highest ticket price is for premieres and plays to a full house. These hits of the theatre have being staged for over 20 years, but they are very popular among spectators.
Kamal Theatre will be extended by means of parking
There was a question from Realnoe Vremya's reader about the reconstruction of the Kamal Theatre. The theatre that has two stages was put into operation several decades ago. Now it is too small for the collective. According to Ilfir Yakupov, Tatarstan President Rustam Minnikhanov visited the Kamal Theatre several months ago. Then the issue on reconstruction was solved.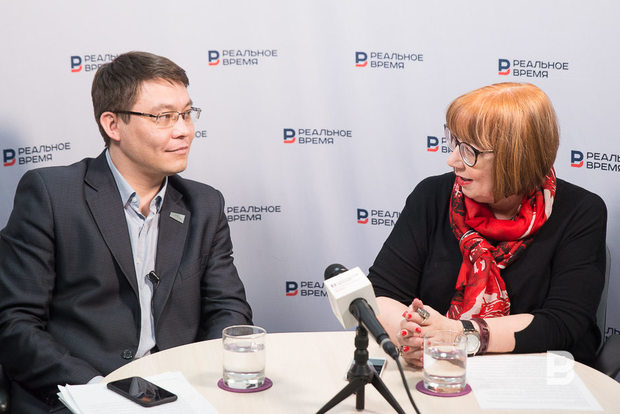 The building will be extended towards today's parking. The theatre will have additional sites it needs. Documentation is created now. The work on for parking is under way. The situation is complicated by a closely located lake, so the soil can move. When the reconstruction begins, the theatre will lose the part used for parking.
''There will be parking. It will change. Now it doesn't solve the problem with cars. We even had to inform our spectators saying where the closest parking was,'' the Kamal Theatre director explained.
Nowruz be dedicated to Yakutia and plays from Estonia
The Kamal Theatre is famous for its PR campaigns. Readers asked whether it was done to increase sales or for the sake of their image. Yakupov's answer was clear: ''To be known''. In his opinion, ad and PR are always need. There is always an ad of, for instance, iPhones that people knew about a long time ago for a reason. An extra reminder won't harm. ''The same thing happens to theatres. Spectators must always remember us and know we are different,'' Yakupov thinks.
Readers also asked whether Nowruz International Festival of Turkic Countries will take place this year. Yakupov said 'Yes' and explained that this year Nowruz will be dedicated to Theatre of Yakutia. A theatre from Estonia staged by a Yakut director will be an honourable guest.
The newspaper's readers sent questions about tours in Moscow, why Orhan Pamuk's My Name Is Red is not staged, how the continuity of generations is conserved at the theatre and many other questions. Ilfir Yakupov made clear replies to all of them. His answer to the question what helped him to become the director of the academic theatre at such a young age was laconic: ''To build a career, one needs to work, work and work.''
By Tatiana Mamaeva. Photo: Maksim Platonov