Not by bread alone: how Russian fertiliser business benefits from sanctions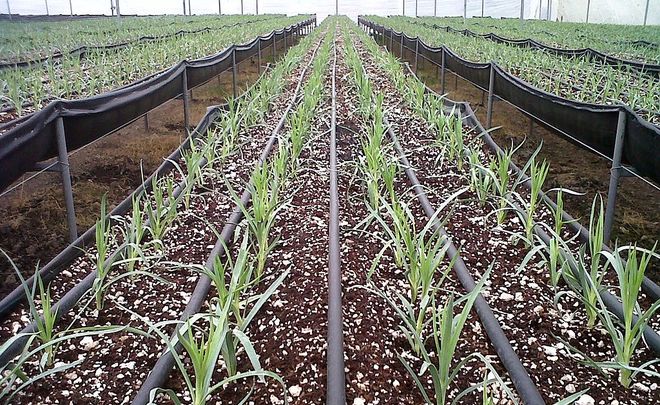 ''Substitution policy'' is certainly profitable for Russia's agricultural producers, but it brings even more success to the businesses the farmers depend on – fertiliser producers. The country has just became the world's biggest wheat exporter; it succeeds in sugar, cheese and vegetable production, and all these victories promote the demand for fertilisers.
The ruble's growth, sanctions relief and removal of favourable income tax regimes for farmers are the main risks for the sector, considers Forbes's expert Kenneth Rapoza. Russian PhosAgro is one of the world's four largest fertiliser producers. Since 2014, when Russia banned the import of many European food items in response to the EU sanctions, PhosAgro's stock has added 102,4% in ruble terms.
The company's CEO Andrey Guryev Jr. says that sanctions removal will be a headwind as ''the retaliatory sanctions supported Russian agricultural producers and that has certainly been helpful for us''. He adds: ''As long as domestic farmers continue grow and develop their businesses, we will benefit from increasing demand for fertilisers.'' Overall domestic consumption amounted to 6,9 million tonnes in 2015, which was 17% higher compared to 2014. The result of 2016 is expected to total over 7 million tonnes.
Vadim Moshkovich, the owner of one of the largest agricultural holdings in Russia, also sees an infinite growth potential due to the sanctions: ''It's been a significant change. We are producing more beef, more pork, more poultry and for the first time in our history we are going to export sugar and have a surplus.'' During the latest crisis, Russian agriculture felt much better than the rest of the economy. In 2016, when the country showed a negative growth, agribusiness gained more than 3%.
According to Guryev, Russian farmers use significantly less fertilisers than Europe or Japan do – 43 kilos per hectare against 200 and 300 kilos respectively. Even the major producers in Russia use only 150 kilos per hectare. If sanctions are removed, local farmers will have to increase fertiliser consumption to compete with more advanced suppliers, so the fertiliser business will profit again.
The depreciation of the ruble was good for Russian exporters. ''You had a lot of Russian companies growing locally because the ruble was so cheap and we think the ruble will hover around where it is now,'' states Joseph Dayan from BCS Global Markets in London. PhosAgro's CEO agrees: ''The 65 to 70 rubles per dollar was great for us. We are still very comfortable at the current level of around 60 rubles per dollar. It's very comfortable for nearly any major Russian exporter.''