Rafinat Yarullin: ''In Moscow, there are prim officials, it is impossible to work with them''
Polymer Day of the Ministry and Industry and Trade of Tatarstan: why Russia has unlearnt how to make skis?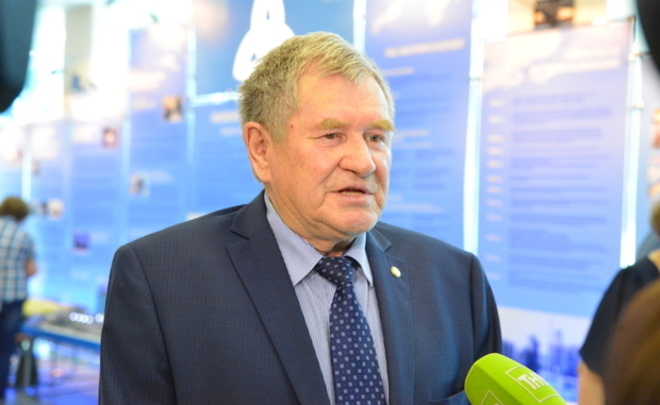 Tatarstan is negotiating with Lego on localization of the production in Tatarstan. The news was announced at Polymernoe dno, which took place on 21 December at Kazan Fair. Producers and processors of polymer products of Tatarstan discussed how to develop further. The organizer of the communication platform were Ministry of Industry and Trade of Tatarstan, Tatneftekhiminvest-holding JSC and Kazan Fair JSC. Largest producers and processors of polymers in Tatarstan, Nizhnekamskneftehim, Kazanorgsintez, Tekhstroy, SafPlast, UK Kamskie Polyany, Kamsky plant of polymer materials, TatKhimPlast, Polimatiz, participated in the discussion.
Printing machine of money and jobs
In 2015, Russian manufacturers of basic polymers produced 3 457 thousand tonnes. 1 423.2 thousand tonnes out of them were produced by Tatarstan enterprises. The Republic is the centre of maximum competence in the field of polymer processing. There are two largest Russian manufacturers of base polymers: Nizhnekamskneftekhim PJSC and Kazanorgsintez PJSC. These companies produce various grades of polyethylene, polypropylene, polystyrene, savilen, polycarbonate and ABS plastic, which in the total production of basic polymers in Russia is about 50%. On the territory of Tatarstan alone there are developing more than 100 large and medium-sized enterprises-processors of polymers.
At the beginning of the event, Director General of Tatneftehiminvest-holding JSC, which is the main developer of the strategy of the development of petrochemical complex of Tatarstan, Rafinat Yarullin told about the current state of the plastics industry.
''We need to set the task — to understand how to continue to develop and improve the economy of polymers,'' designated the problem Yarullin. ''It is a stimulation of production of equipment for the production of plastics and rubbers on the territory of Russia and the Republic and Tatarstan. This issue is unresolved. To create a link between processors of plastics and rubbers — the task of paramount importance. Many are buying equipment from China, but why the production is not developing in Russia?''
According to Director General, petrochemicals and plastics are a ''printing machine of money and jobs.''
In 2015, the production index of rubber and plastic products was 105.6% against as 2014. Production is affected by many factors, first and foremost, the economic crisis and anti-Russian sanctions. Further development of the industry is very complicated when banks are collapsing and it becomes difficult to obtain loans for them. However, examples of successful cooperation with banks do exist. Yarullin called the company SafPlast, which processes polycarbonate produced at Kazanorgsintez. Ak Bars Bank took part in the establishing of the production, which is today one of the largest in Russia. Presenting the enterprise, the moderator of the event, Deputy Minister of Industry and Trade of the Republic of Tatarstan Alexey Savelyev, even showed his own passport because the film for it was made by this company.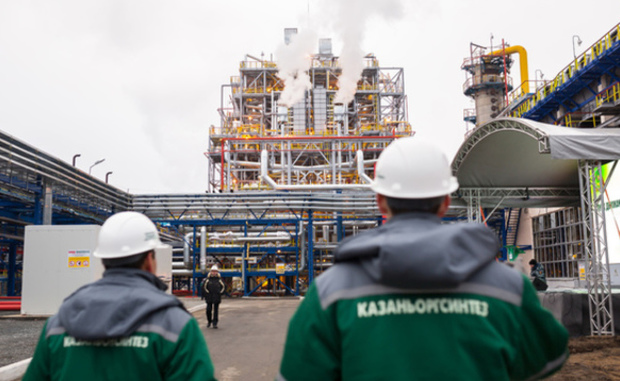 The main problems with polymer processors include rising prices for raw materials, lack of financial resources, low volume of supply of particular grades of raw materials. According to Rafinat Yarullin, polymer processors, a significant share in the structure of which is occupied by representatives of SMEs, need to reduce the terms and amounts of advance payments, short-term loans for working capital, bank guarantees.
What has been done in this respect in the Republic? Since 2000, there have been programs of development of petrochemical complex. Small and large businesses have mastered the mechanism of supply of raw materials. A resolution of Tatneftekhiminvest-holding has approved the volumes of supply of required products.
A significant contribution to the creation of problems for the industry, according to Rafinat Yarullin, has been made by officials, ''In Moscow, there are prim officials, it is impossible to work with them. They do not delve into the matter, they report on documents. The program of development of petrochemical industry of Russia was instructed to an American. Well, what American would say that we need to process raw materials and produce equipment! Of course, they will say to buy there.''
To ''smart'' polymers
The import substitution issue is very urgent for polymer producers. The import volume in the industry is declining. This has been achieved thanks to the efforts of producers and processors of polymer products.
The head of Tatneftekhiminvest-holding called the companies that this year have fulfilled large projects on polymer processing. It is Danafleks, Tekhstroy, Tasma, Multiplast, Kama plant of polymer materials, Safplast. Nefis Cosmetics have recently launched a new production and used 3D-printer to create a polymer packaging.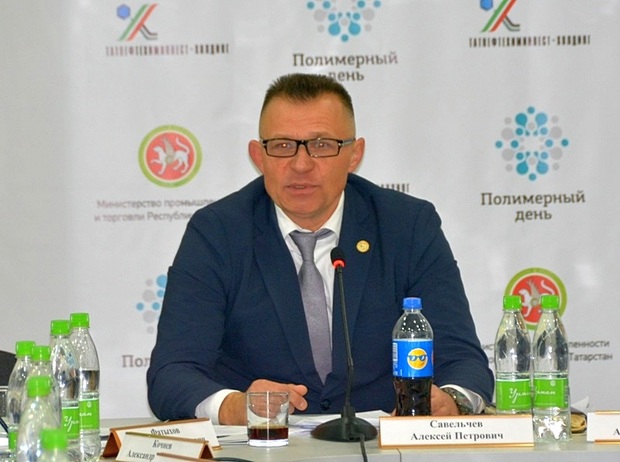 But in a greater degree, the manufactured products belong to the category of ''standard polymers''. It is necessary to master production of more high-tech construction, high temperature and other ''smart'' polymers, believes Rafinat Yarullin. ''This is the most difficult task. We cooperate with all the scientific institutions of Russia, but things haven't budged an inch. First, there are no particular monomers, there are no necessary reactors. But most importantly: everyone has a desire to get money, but they do not want bring development to the end,'' said the head of the petrochemical industry of Tatarstan.
The fact that the new polymeric products will be in demand and will create for their processing new SMEs is proved by the experience of Tatneft, which in the project Alabuga Fiberglass brought the capacity from 20.5 to 24 thousand tonnes.
''The product is new, but they buy it. A huge number of processors from small business based on the company has been formed,'' said Rafinat Yarullin.
''There is something to work with''
How to develop the production and consumption of ABS plastics and polystyrene, said Director General of Trading house Plastic PLC Anna Dautova (Moscow).
Now Russia is returning to the consumption of ABS plastics at the level of 44 thousand tonnes per year. For comparison: in Turkey there is no local manufacturers of this product. But the domestic consumption level is 100 thousand tonnes. Trading house Plastic helps the polymer processors in the development of new grades of raw materials and the search for niches in which a growth is possible. In the first place, it is small household appliances. In 2015, the import to Russia of small household appliances amounted to $ 315 million. Plastic parts for them would be possible to produce in Russia from ABS plastics.
The import of Lego is more than $ 200 million a year. In Russia it is imported 13 thousand tonnes of plastic design that could be produced in our country. This constructor is from ABS plastics. Moreover, these brands of plastics are produced by Nizhnekamskneftekhim.
''There is something to work with,'' believes Anna Dautova.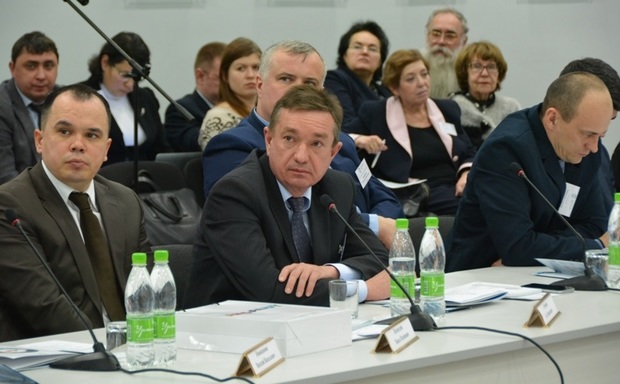 Even skis are produced from ABS plastics, but Trading house Plastic supplies this polymer not to Russian manufacturers but in Austria. And then these same skis as finished products come to Russia.
''Russia has unlearnt how to make skis for some reason. If to compare with the Soviet years, how many then produced that time as now, it is bad,'' sadly remarked Director General of Trading house Plastic PLC.
Anna Dautova gladly said that a new plant has recently appeared in Tatarstan, it manufactures sports equipment. ''I hope that such enterprises will be more because the market is free,'' she stated.
The participants of the round table discussion said that some Western companies that do localization of production in Russia are engaged in pseudolocalization. In other words, they import their own plastic and not use Russian. But this situation will not happen to Lego, believes Alexey Savelyev. According to him, the Republic proposed the company to do localization of production in the region.