Kazan university scientists increasing oil recovery in Colombia and China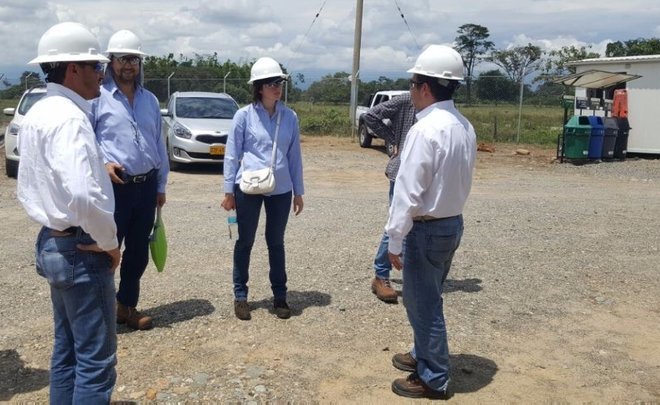 Ecopetrol Colombian state oil company and Chinese PetroChina, which is part of CNPC oil and gas corporation, are ready to reap thermal super viscous oil recovery methods offered by the Kazan Federal University, vice-rector for research at KFU Danis Nurgaliev and head of Econeft Strategic Academic Unit Mikhail Varfolomeyev informed. It is expected the Kazan specialists will start the first research on Ecopetrol's Chichimene field and simultaneously participate in a 'turnkey' creation of a test field in China. Realnoe Vremya goes into details.
Heavy oil
Light oil that used to 'pop' out of drilled wells like black fountain doesn't exist any more in new fields. The oil of world reserves is characterised as heavy and viscous. And its extraction is becoming more costly and expensive, vice-rector for research at KFU Danis Nurgaliev told on 30 November. It is a global challenge for the entire world scientific community that is looking for new technologies for heavy oil extraction. KFU doesn't remain on the sidelines. An international centre based on the university on the creation of new technologies for heavy oil extraction that will attract leading foreign and Russian scientists within the framework of Econeft Strategic Academic Unit.
'If still there are fields with easily pumped hydrocarbon reserves in the world, the world oil extraction will move to Latin American countries, Canada and Russia in the future,' the KFU vice-rector forecasts. The largest heavy oil reserves are concentrated in these countries. Only Venezuela has almost a half of the world bitumen oil,' he explained. And they won't help but need new technologies because only 40% of the Russian oil reserves can be extracted with the help of traditional technologies. The other feedstock lies in inaccessible layers. 'Latin America is the future of oil,' Nurgaliev noted.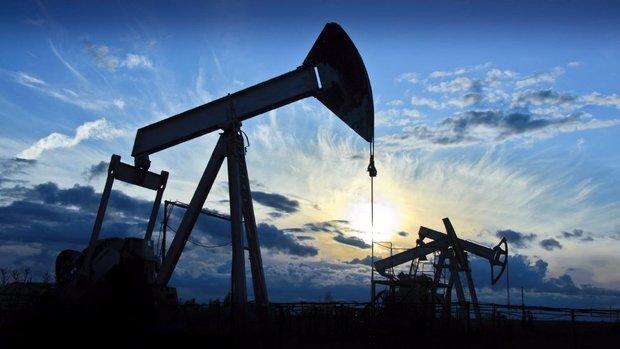 Interbedding combustion lights up Ecopetrol
The KFU scientists who have experience in implementation of thermal methods to increase oil recovery in Tatneft, RITEK decided to 'export' them abroad. After a specialised international conference in Kazan with invited maîtres of world oil extraction, the KFU team started its trip to Latin American countries and China where scientific conferences in leading technologic universities of these countries took place. Here life-changing cooperation agreements with the state companies of Colombia and China, who were first to be interested in KFU technologies, were signed here. They have to extract oil at a 1,5-2 km depth. According to Danis Nurgaliev, representatives of Colombian Ecopetrol were interested in the Russian interbedding combustion technology that helps to follow the movement of air flows underground while creating a layer. 'Interbedding combustion technology is more complicated in comparison with the applied polymer flooding (mixing long chain polymer molecules with the injected water in order to increase the water viscosity). But it is much cheaper, that is to say, only air injection whose price is considerably lower than the price of polymer is needed,' Mikhail Varfolomeyev explained. Moreover, interbedding combustion technology allows to reach high oil recovery coefficients – up to 70-80%, while the average oil recovery rate in the world doesn't excel 45%. Another know-how by KFU – reduction of oil viscosity by using catalysts that allows to decrease its viscosity 10-20 times. 'It is a big problem for Ecopetrol. But at the moment the pilot project is polished with Tatneft. Then it will be transferred to Colombian testing sites,' Varfolomeyev promised. The Kazan scientists were surprised at Colombian oil workers' latest technologies. 'Latin American countries are usually considered Third World states. But they left many countries behind in oil extraction,' Danis Nurgaliev was amazed. 'Even their test oil pipe is the best in the world.'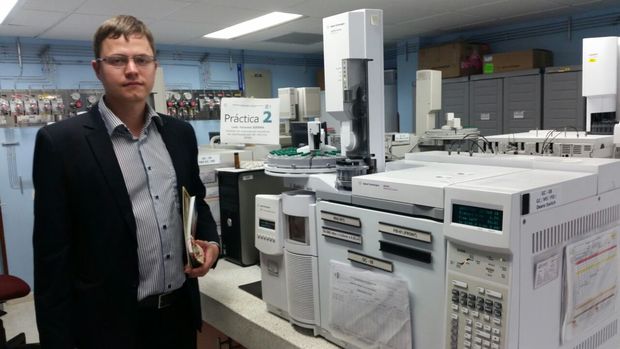 PetroChina sees in KFU a scientific consultant
China is not worse than Colombia at aspiration to use its own oil reserves. 'It is a shock to the world economy when China stops purchasing oil,' Denis Nurgaliev noticed. 'At the same time, China is interested in oil recovery on its own territory with greater costs than in case of purchase on the market'. The aim at new oil recovery technologies opened the Kazan scientists a door to the Celestial Kingdom. During the participation in an international conference on oil recovery of layers in Karamay (a city in the north of the Xinjiang Uygur Autonomous Region), which is an oil capital of China, the KFU delegation signed a quadripartite agreement with PetroChina, Southwest Jiaotong University and Kelly on creation of a separate turnkey field. In this project, KFU will be a scientific consultant.
'It is a very big project on the use of interbedding combustion technology on a new oil-bearing territory. We have already offered a project that will be launched in the short run. It includes all the stages: planning, projecting, creation of models and monitoring. It will be completely performed through KFU. In other words, we will supervise the creation from beginning to end. And it is good luck,' Danis Nurgaliev proudly noted. What is more, the creation of the product requirements document on the use of another know-how – oil bed stimulation with thermal and stream technique is under way. 'In early January, the Chinese colleagues will visit Kazan, see our possibilities. And we will specify them the product requirements document on thermal and stream technique in detail,' he told.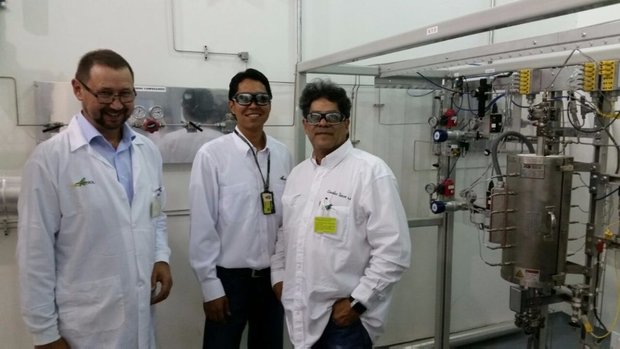 At the same time, the Kazan scientists continued being amazed at Chinese oil companies' achievements. According to them, they annually extract millions of tonnes of viscous oil with SAGDI technology. 'I was amazed at how much SAGDI (Steam Assisted Gravity Drainage) is used here. In Russia, there are few technologies of this kind, while in China they account for tens, plus over 25 interbedding combustion projects.'
The Kazan scientists don't hide their content that they managed to organise projects in these countries. 'If earlier our ideas were a dream, now there are several real projects full of money. Two projects abroad – China and Colombia – is a rare thing when the university goes and prepares a big technology.' Almost a revolution.
By Luiza Ignatyeva. Photo: kpfu.ru