Who Is Happy in Football Russia?
The sports staff of Realnoe Vremya finds out specialists from which countries stroke root in the Russian Championship and who did not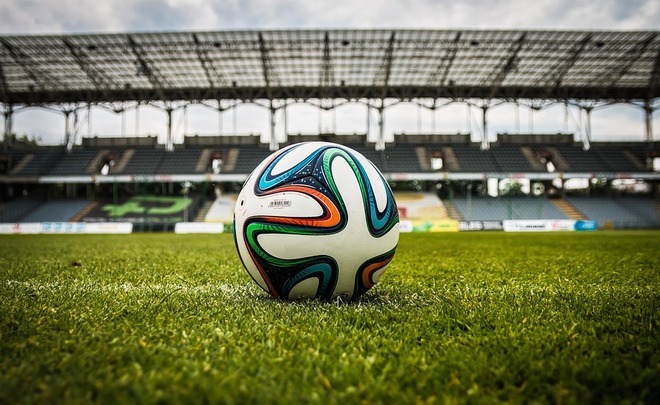 The role of the coaching staff and head coach, of course, has become even a decisive moment while administering a club in recent years. At this stage of the Russian Football Championship, our heads prefer to trust coaches from the Russian and post-Soviet space. There is a handful of foreign specialists. The Premier League has had many examples of terrible appointment of absolutely unknown coaches. Our newspaper tells about Massimo Carrera, Javier Gracia, Pavel Vrba and Mircea Lucescu.
Romanians, Serbs and Italians are best coaches for Russia
Russian football has had many foreign coaches. The first coach of foreign origin was invited to become the head coach of a Russian football club 16 years ago. Then, in 2000, eccentric president of Uralan from Elista Kirsan Ilyumzhinov dared to do that. He invited Boris Bunyak from Serbia and set a new trend that is still alive. But there is a legend like the head of the club misheard the coach's surname while speaking on the phone and signed a contract with him accidentally. The first foreign coach's career was wretched. Uralan scored only 2 points in 16 matches.
Two other representatives of Yugoslavian football worked in our football a bit more. Miodrag Božović and Slavoljub Muslin appeared quite popular coaches in Russia. The first one even won the Russian Cup with Rostov and once reached the final with Amkar. Remarkably, Muslin started his career at Lokomotiv where Božović finished his Russian trip. Both also worked at Amkar from Perm. They resigned for the same reason – lack of money at the club.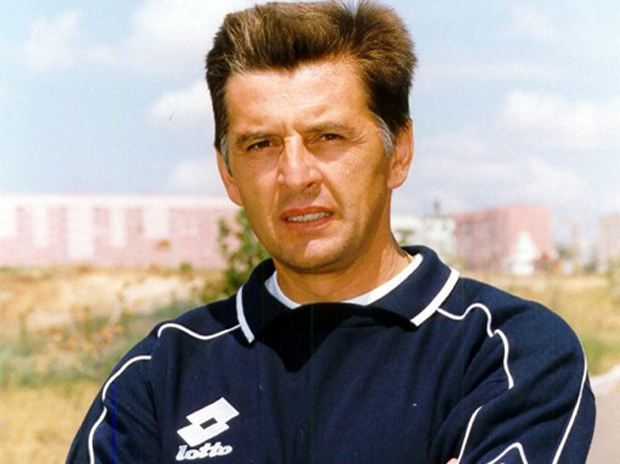 Curiously, our football has had no country that would provide our market with strictly successful product in terms of coaches. We can find both a successful and not much example of work of coaches from any country. For instance, Italy. It was represented by Nevio Scala, Luciano Spaletti and Massimo Carrera. If the two last coaches played and are playing a noticeable role in our football, the first 'Italian experience' was a failure. We need to see the current coach of Spartak. But the odds are that it will be good experience.
Romanian coaches are the only mentors who have not lost their faces. Dan Petrescu and Dorinel Munteanu had different moments in their Russian career. But I don't have the heart to call their work unsuccessful, especially the job of Dan who even managed to work in our first division. Munteanu also started quite well and had good moments at Mordovia and Kuban. But something went wrong with the heads of our clubs. Mircea Lucescu is the third representative who is absolutely new to our football. He is famous for his successful work in Ukraine at Shakhtar. In addition, he has already won his first trophy – the Russian Supercup.
It is unknown why representatives of these three countries show stable results in our football. Probably a kind of closeness of the mentality helps, though, historically, only Serbs are close to us.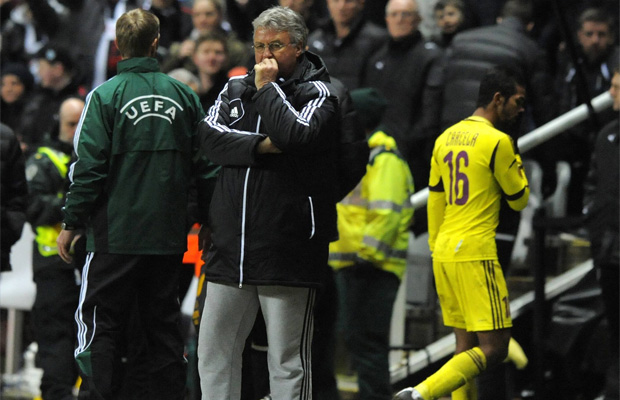 Czechs, Dutch and Portuguese both surprise and disappoint
Results of representatives of another three countries are similar with the achievements of the above-mentioned coaches. However, it is difficult to call these countries favourable for us. Yes, there were such examples as Advocaat and Petržela. In general, the history shows that if there is a choice, one should seriously think.
All in all, many coaches from these countries demonstrated quite good results. But almost all of them finished their career here unreasonably and unclearly. In this respect, the performance of Dutch is illustrative. The situation of 'clown' Ruud Gullit is clear. He was invited to become a 'toy' of the administration, not a coach. This is why we won't count him. Another two Dutch coaches made a history of all our football. One was the head coach of the national team who won a bronze medal at the 2008 Euro. The other won the UEFA Cup with Zenit from Petersburg. Both Hiddink and Advocaat left our country with their heads hung down: Guus went because of a crisis at Anzhi, while Dirk departed due to a failure in the national team.
The Czech group of coaches has had its continuance in this season too. Pavel Vrba is trying to reach a new level with Anzhi from Makhachkala by all means. And he is succeeding bit by bit. Another Czech citizen Vlastimil Petržela was remarkable due to his work with Zenit. He was the main performer who managed to make young pupils of Petersburg football reach the level of the Russian squad and become even better – the European level. Moreover, there are four players of that kind: Denisov, Arshavin, Kerzhakov and Bystrov. The third Czech did not manage to be noticed. I am speaking about Jaroslav Hřebík who started quite well at Dynamo from Moscow but had to leave the club 16 matches later.
There is a strange character among Portuguese coaches too. For example, Artur Jorge who was invited to CSKA by Evgeny Giner. Artur demonstrated Yury Zhirkov to Russia and showed joyful football with CSKA players by playing one kind of hockey – 3-3, 2-2, etc. There is nothing more to praise him for. José Couceiro and Villas-Boas played in our championship more, but our heads' eye should not be obstructed by their achievements. In fact, having such resources like those that they had at Lokomotiv and Zenit in their old days, these coaches could have won without a peep. They did not manage to win always. The latter of these two coaches was remembered by his statements in the press than an expressive game of Petersburg players.
Are Spaniards really bad?
This year Javier Gracia has got an unlimited budget from the administration of the club he is heading for the first time in his coaching career. The Spaniard started the season with difficulty. However, he is fixing the situation bit by bit. Got used to play the role of underdog with giants of the Spanish Championship, Gracia decided to use the 4-4-2 in all the matches with Rubin, which is an effective formation in such matches. Results of the use of the same tactics against all the teams are unclear for now. At least, they don't lose 'their' points in matches with middling teams any more. It seems that the coach of Rubin was given a huge credit of trust probably because they used a wrong decision of another Russian club towards another Spanish coach. Of course, I mean Spartak that managed to lose Unai Emeri because of the impatience of the administration and fans. As time went by, the Spanish coach demonstrated who was right in that debate and deserved a promotion to PSG due to several victories in the European League, where he was also given unlimited financial possibilities.
Generally speaking, before Javier's arrival to Kazan, Spaniard did not stay for much time in Russia. Juande Ramos is the most illustrative example who left the post of the head coach of CSKA two months later. Nevertheless, according to the latest rumours, Leonid Slutsky's days at CSKA are numbered. Won't Evgeny Giner invite a Spanish specialist this time, who knows? By the way, the CSKA president did an act of humanity towards Juande Ramos. He recommended him to his friend Kolomoisky to hire the Spaniard for Ukrainian Dnipr right after his dismissal.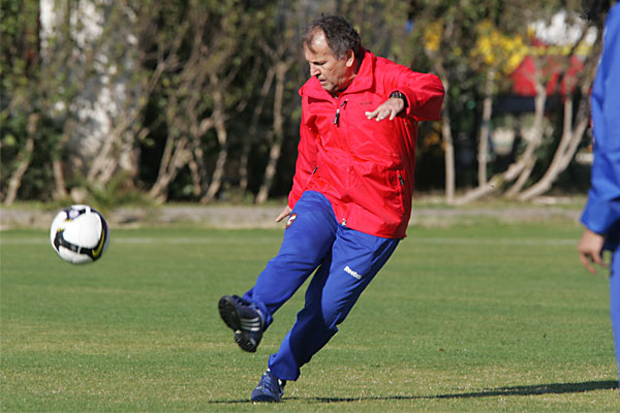 Is it the case of the country or coaches?
A country that is famous for its football players not necessarily brags about its coaches. We can say it about Brazilians. At least, in Russia, we did not get along with them well. Ivo Wartmann was the first Brazilian. He is not such a dubious character that we can't say anything about him. CSKA had Zico as its head coach. Even if the Brazilian won the Russian Cup and Supercup during the first 6 months, he was dismissed after unclear defeats inflicted by bottom teams. The last match under Zico for CSKA turned out to be a defeat against Ural in the Russian Cup in the 1/16 finals.
Other countries were represented by one coach. Murat Yakin and Slaven Bilić are the most famous ones. Both of them worked abroad for the first time. After they left Russian clubs, the two talented coaches were estimated by experts as candidacies for the main role in greater clubs. However, they have not achieved it yet. For instance, Slaven is heading West Ham that is at the bottom of the EPL.
Another two curious coaches worked at Saturn. Vladimír Weiss who is well known as a specialist in ties and at the same time record holder of our country for the number of such results in a season is one of them. German Jürgen Röber who did not find his place in Russian football is the second coach. Probably this fact doesn't let our heads invite coaches from Germany.
Speaking about recent examples, we should certainly mention Belgian Frank Vercauteren who dared to head Krylia Sovetov in the first division. His career here was remarkable, intense, though he showed quite closed football. I think that in this season he lacked passion in order to finish his nice project, at least. Probably neither side regrets the breakup.
In conclusion, I would like to say that, in general, trust in a foreign specialist is not a guarantee of an immediate victory. It is maybe an unclear position, and foreign coaches' job should be analysed in detail to avoid the case of Danish Michael Laudrup who left Spartak and was supposed to be a candidate for giants of world football.