One can't use a buddy system to go to Doha, even Shatov is not going there!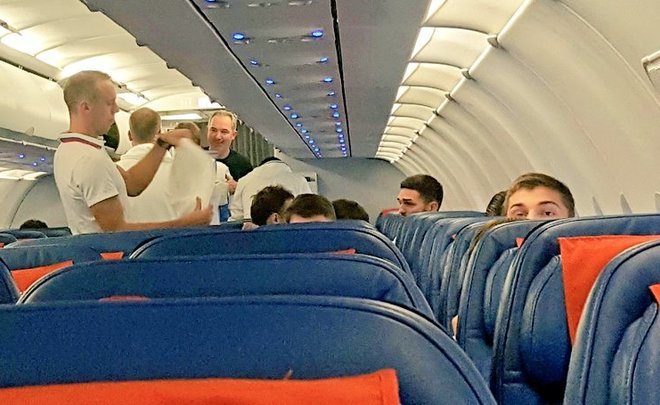 The Russian squad plays a friendly match against the national team of Qatar today. It will be the fourth match under Stanislav Cherchesov who headed the team soon after a shameful elimination of the Russians from Euro in France. We can say for sure than Stanislav Salamovich will make several changes in today's match, compared to the first three games. Realnoe Vremya tells how the head coach of the Russian national team surprised before the next matches of his team.
'There is skeleton' but just with a broken couple of ribs
To start with, Oleg Shatov certainly won't play today. The midfielder whose positions in Cherchesov's squad are firm was not called up to due to his bad shape. Moreover, we won't see the injured pillar of the defence of the renewed squad Vasily Berezutsky in the centre of the pitch. Plus, Maksim Kanunnikov who played as a substitution in all the three matches had a ligament injury… And the formed skeleton of Stanislav Salamovich's team is changing. We will probably see Aleksander Samedov, Yury Zhirkov, Roman Zobnin and Yury Gazinsky, who played in all the friendlies, in this 'skeleton' in the match against Qatar. Alan Dzagoev, Fedor Smolov and Artyom Dzyuba who would certainly play if they were fine are not on the list.
The situation with this 'skeleton' is not easy. Right after the 2016 Euro in France, perspectives of the 'distinguished' players in the team and then our 'stars' in Monaco became the key topic for discussion by experts. Cherchesov was exceptionally delicate and imaginative in this tricky situation. He called up those players who were not severely criticised. Anyway, the question of the comeback of the players who made a slip in the match against Wales was in the air.
Four months later, Dmitry Kombarov, Aleksander Kokorin and Denis Glushakov appear on Cherchesov's list. Young Aleksander Golovin would fly to Doha too. But a wave of injuries that overwhelmed CSKA included him as well. In general, only Georgy Schennikov, Oleg Ivanov and Pavel Mamaev have not been 'rehabilitated' yet. It is about timing, to coin a phrase.
As for Glushakov and Kombarov, the coach's one principle came into effect here quite handy: good game for club can be a pass to the squad. To tell the truth, Kokorin and Zenit have not shown excellent results in the last matches. But Cherchesov doesn't have another option in the absence of Dzyuba, Smolov and Kanunnikov. Look at the forwards of the Premier League: it is time Vitaly Mutko thought about Jonathas' naturalisation.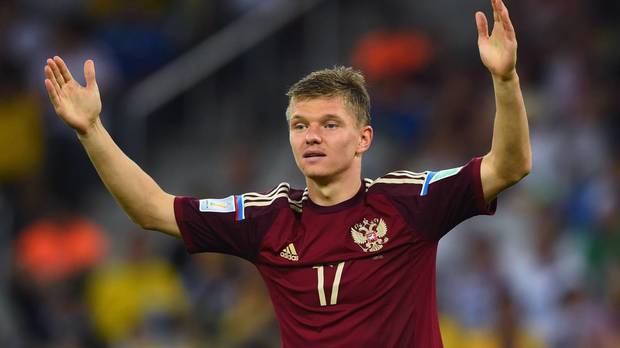 Rule of exceptions
But the rule 'club — squad' is a rule that it doesn't have any exceptions. Magomed Ozdoev lost his position in the first team of Gracia's Rubin, Pavel Mogilevets has not earned it at Lucescu's team yet, but both are on the list for the trip to Doha and Grozny. Here Cherchesov also continues walking on thin ice: in some cases, a call-up to the squad is a way of awarding a talented player who got into a difficult situation in the club full of foreign players.
The far from the goal we move, the clearer the situation with Cherchesov's lines is. In the midfield, as it has been mentioned above, the coach of the national team found backbones. But two matches are ahead. Probably Glushakov who has been called up for the first time after the 2016 Euro and Denis Tkachuk will have a chance to show themselves. In attack, there is not a good choice in the absence of leaders. Dmitry Poloz and Aleksander Kokorin have to try to use their chance and prove that 'Dzyuba is not unique'.
But Cherchesov's defence is a can of worms. A new performer tried to play the role of Vasily Berezutsky's partner in the centre of defence in all the three matches. Now very Berezutsky is at hospital. Instead, Viktor Vasin from Ufa and Georgy Dzhikiya from Amkar who demonstrated themselves at their clubs and became the main suppliers of sensations at the beginning of the season have been called up. There is a mess in flanks too. This time Sergey Petrov from Krasnodar will be able to watch the game of the national team only on TV. Cherchesov has Fyodor Kudryashov, Dmitry Kombarov and Roman Shishkin at his disposal as nominal wingers. In addition, there is Yury Zhirkov who is able to play great wherever he plays. In any case, we will see the squad's defence in a new combination. We can't hope for teamwork and stability. On the other hand, we have being told for many years that Russia has a limited number of defenders. And here there is such a diversity. There is much time before the 2018 WC. The most important thing is that Stanislav Salamovich has a great choice of players.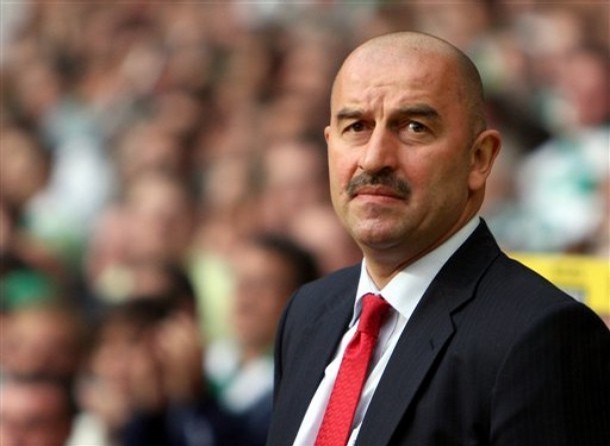 New hooligans
The coach did not call up Georgy Dzhikiya and Denis Tkachuk, who have never been invited, to the next camp before the two friendlies. You can's say why at once. To warn Shatov&Co.? Probably to award players who are having the best time in their career, let them breathe the air of the squad and show that all doors are open if there is a desire? Or is he activating an option 'club — squad' before every camp in order to avoid further accusations of rigidity? In case of Dzhikiya, everything is quite clear. In defence, Cherchesov is always in active search of new leaders, so to speak. He has not found players who would make fans sigh less often because the era of tandem Ignashevich-Berezutsky ended. To be honest, this call-up for Tkachuk is a big prepayment. It is a crazy competition for his position. What is more, Denis played great and successfully in matches at Rubin when the team had a considerable excellence in general. Is this player able to do 'deeds' in a game under serious pressure? Is he able to motivate, create a moment when his partners' game fails? It has not happened for now. But I am happy for Tkachuk.