'No prospects of resumption': Russia and China put an end to the grain deal

No prospects
Russia doesn't see prerequisites to resume talks on the grain deal. Russian Vice Prime Minister Viktoria Abramchenko claimed.
"No, there is no success for the Russian side there. And if there is no success for the Russian side, there is no resumption of the talks," she commented on the current situation.
At the same time, Abramchenko noted that "there are other ways of setting up our agricultural exports."
"The positions both in monetary and quantitative terms show that we are resolving these issues completely. The grain deal is not the only channel, corridor to sell our products," she added.
Change of benchmarks
Apparently, she means agreement between Russia and China on long-term supplies of Russian grain to the Celestial Kingdom.
It should be reminded that Russia and China signed one of the biggest grain supply contracts last Tuesday, on 17 October, on the eve of the opening of the 3rd One Belt — One Way international forum in Beijing. The deal is assessed at around 2.5 trillion rubles. In this contract, Russia is due to ship about 70 million tonnes of grains, beans and oil plants to the Celestial Kingdom for 12 years.
To compare, Russia's export potential this year is evaluated at 50-60 million tonnes with 137-138 million tonnes of harvest.
It was announced at the forum that an intergovernmental agreement on New Land Grain Corridor would be signed in late November this year. This initiatives, authors think, are to easily compensate for the losses of Ukrainian exports thanks to Siberia and the Far East.
Meanwhile, a day before the Beijing forum, Turkey President Recep Tayip Erdoğan assured the audience in his address on World Food Day he would continue "putting effort to regulate the global food crisis."
"Thanks to the Black Sea grain initiative launched by the UN, 33 million tonnes of grains were supplied to global markets, which allows to prevent a threat of a global food crisis… They will continue take up the responsibility for regulating food and water supply crises, put effort in this area without hesitation," TASS news agency cites the Turkish leader.
Grain is nothing, image is everything
However, both political experts and sectoral experts agree that the grain deal can be completely forgotten, while Erdoğan's narrative is just a desire to save the face of a peacemaker.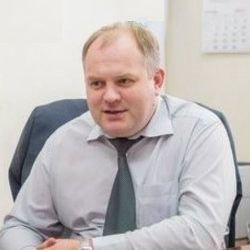 Apart from this, the political expert continues, Russia has held a position of "zero tolerance" to this project, and without its consent the risks are becoming too serious.
"Erdoğan in general understands this too but continues raising this topic to 'save his face.' But I think he will readjust quickly enough due to the Near Eastern crisis and will be looking for positive PR in the "peace making activity," not in the grain deal," added Shatilov.
Vice Director General of the Centre for Political Technologies, Professor of Higher School of Economics Alexey Makarkin absolutely agrees with him.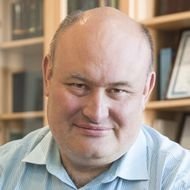 Alternative routes and projects
The political expert added that the Turkish leader is already refocusing on other "projects," for instance, an alliance with Azerbaijan.
"We will have to say goodbye to grain dollars. But he already got something over this time. Now he has other assets. For instance, Azerbaijan's support. And here he is gaining serious points. Here, in the Caucasus, he is in the right place. There are some tangible advantages the country receives, there are intangible advantages too. Erdoğan works with both of them alternating them. He is a realistic politician. He is using as much as he can," Makarkin concluded.

Тем не менее с начала 2023 года через румынский порт Констанца на Черном море Украине все же удалось экспортировать 10,5 млн т зерна против 8,6 млн т годом ранее. Кроме того, через румынские порты на Дунае страна ежемесячно может отгружать около 2 млн тонн. As for Ukraine itself, even despite the necessity of drowning its own grain in the Black Sea, it anyway found alternative corridors for wheat and maize. As Minister of Infrastructure of Ukraine Olexander Kubrakov claimed in mid-October, since Russia's withdrawal from the grain deal (Editor's note: since 18 July 2023), 300,000 tonnes of Ukrainian grain has been destroyed. According to him, attacks on Ukrainian ports reduced the country's export potential by 40%.
Nevertheless, the Romanian Constanța Port in the Black Sea has managed to export 10.5 million tonnes of grain since early 2023 against 8.6 million tonnes a year ago. Also, the country can monthly ship around 2 million tonnes through Romanian ports.