'We realised that we will not be ahead of China technologically, but we can do it through the atmosphere'
The ex-Minister of sports of the Republic of Tatarstan recalls the first large-scale starts in Tatarstan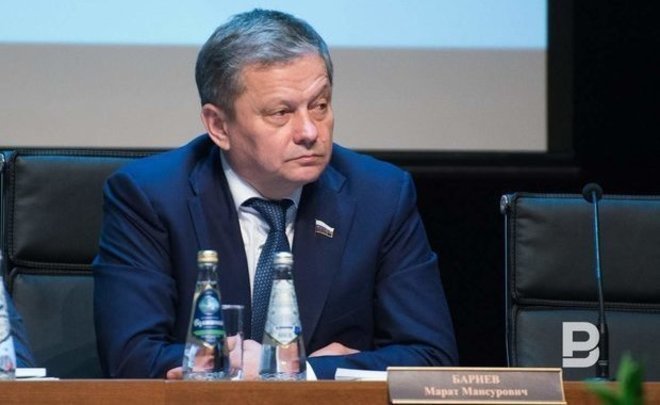 This July marked the 10th anniversary of the start of the Summer Universiade in Kazan. And 20 years ago, the Spartakiad of students in 2003 was held here. Former Minister of Sports of Tatarstan Marat Bariev told about this and other significant events of Tatarstan and Russian sports in an exclusive interview with the sports editorial board of Realnoe Vremya.
"Following the results of Children of Asia, we released a large album with a photo of Sofia Dyakova on the cover"
Mr Bariev, in 2002 Kazan hosted the Tatarstan — Europe chess match, where Viktor Korchnoi was. Then there was the Spartakiad of students in 2003. Going over the events of those days in your memory, have you ever thought about how difficult it was to organise everything?
No, I really loved and love sports, and when I agreed to head the Ministry of Sports, I did it not for the sake of paper shuffling, but to do something big for the development of this industry. The Tatarstan — Europe match itself is remembered by me as the first large-scale project, not complex, like the Spartakiad of students, but large-scale because of the figures of the participants. These were not school athletes, future and potential stars, but world-class athletes. Thanks to the then chess enthusiast Nail Ibragimov (this year it is 20 years since Nail Ibragimov passed away). With his connections, we gathered a phenomenal European team: with Maya Cheburdanidze and two seemingly irreconcilable rivals — Anatoly Karpov and Viktor Korchnoi. Moreover, the match itself reconciled them, since Viktor Lvovich was not granted a Russian visa, and Anatoly Evgenievich provided him with assistance in this regard. After that, Viktor Lvovich came to Kazan again, held a separate match with Artem Timofeev.
As for equestrian sports, it was one of the sores of our republic 20 years ago, and it remains.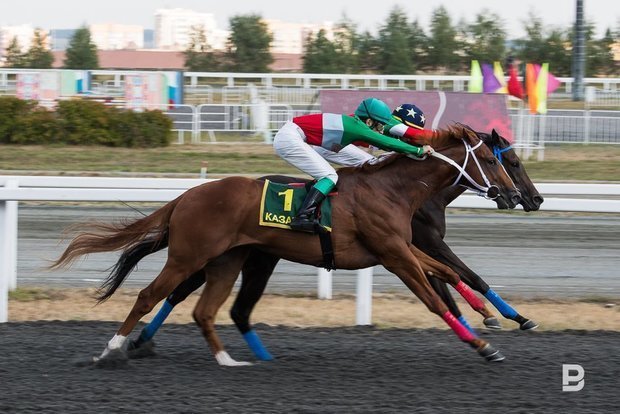 Then it would seem to be light, after all, a hero of the Spartakiad of students became Tatarstan equestrian Sergey Prokhorov, who won two gold medals. But if the heroine of the Spartakiad, Yana Martynova (six wins in Kazan-2003) realised herself almost to the fullest, then Sergey disappeared from sports radars.

"Yes, and we are still in the Olympic disciplines — dressage, show jumping, triathlon, we continue to stand still. It is clear that I do not mean running or horse racing. However, now there is hope for our Guzel Shigapova, who was engaged in the concourse at the Central Hippodrome, and two or three years ago her parents took her to St. Petersburg, and there she continued training at a private school, and at All-Russian competitions she continues to compete for Tatarstan, almost alone. Her parents took the initiative to build a private equestrian school near Kazan, with the invitation of well-known specialists, and now there is a place to implement this project.
In general, rarely anything grows from scratch. Here I have just awarded, among others, our swimming star Sofia Dyakova. She is only fifteen, and the start of her career is as bright as Martynova's. She also won the Russian championship and then performed at our Children of Asia starts, winning three swimming races there. By the way, there, seeing her appearance, the cut of her eyes, close to Asian, they began to assume that she might be a Buryat, a Yakut. I say, "No, she's a Tatar, she's from Kazan!" We released a big album based on the results of Children of Asia, and her photo is on the cover, she is very memorable to everyone there.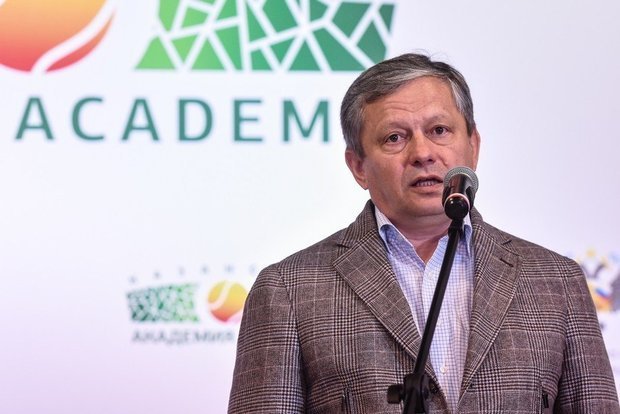 I really loved and love sports, and when I agreed to head the Ministry of Sports, I did it not for the sake of paper shuffling, but to do something big for the development of this industry.

"Thanks to the Ministry of Sports of Tatarstan..."
For example, Yana Martynova was so persistent. I remember she was at the European Championships in Spain, and there were no travel expenses for personal trainers included in the estimates. For Yana, this is Gulnara Aminova, for whom they did not plan a place in the hotel where Martynova lived. So she resisted: "Gulnara Mansurovna will live in this hotel, I can't live without her, I'm still a child (Martynova had just turned 16 at that time). When they began to persuade her, she just sat down on the floor of the hall near the reception and said: "I won't get up until you check my coach in! They have brought so many foreign people here, and there is no place for my coach." After that, Aminova was immediately checked in.
"In this regard, I remember how the first words, after silver at the 2007 World Championships in Australia, there was gratitude to the Ministry of Sports Tatarstan for sending Aminova to the World Cup at its own expense.
"There was also a continuation of these memories. Russians in those years brought one and a half medals from the World Championships, and no one believed in success at a distance of 400 metres in complex swimming. All the journalists, members of the delegation, coaches went about their business, and then Yana became the second. Vaytsekhovskaya says that she runs up to Yana for an interview, and her first words are: "Thank you to the Ministry of Sports of Tatarstan ...". She says she has never heard anything like this before in the comments right after the finish. And another story when we sat at the ceremony honouring the first president of the republic. The meeting was about to finish, and Mintimer Shaimiev asked about her wishes. Yana gets up, says that she doesn't have enough swimsuits, they are torn, faded, and so on. When you swim 20 kilometres every day in chlorinated water... Shaimiev: "How much? I was proud of myself that I swim a kilometre every day, but here it is a schoolgirl — 20 km."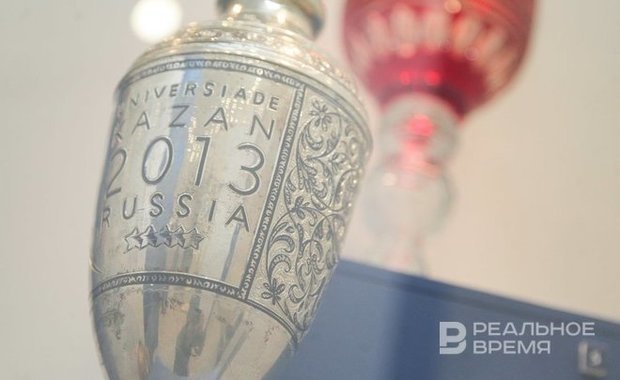 Approaching the memories of Universiade in Kazan. Our delegations started going to Belgrade 2009, then to Shenzhen 2011, and then you saw what was needed Tatarstan and Russia, in order to get ahead of them in terms of organisation.

To be honest, in 2009 we understood that we would do better than Belgrade. Although the capital of Serbia is remembered for its Universiade Village, in fact, a new housing complex. But after looking at Shenzhen, which built a hundred new underground stations for the opening of the Universiade, we realised that we would not be ahead of China technologically, but we could do it with through the atmosphere. And this bet justified itself, that, in addition to the past competitions, the people remember the atmosphere itself, the hospitality, the cordiality of Kazan residents during the Universiade. Someone said that when communicating with a taxi driver, he expected him to swear because of traffic jams, road works, but he talked about new facilities, interchanges, and so on, literally, like a professional tour guide. I have heard a lot of similar memories and I think it is very important. The objects, especially sports ones, tend to age, change over time, and the atmosphere, the spirit of the city, it stays with you forever. As a guest at the second European Games in Minsk, I remember, first of all, not sports facilities, but the cleanliness of the city and the amazing friendliness and smiles of Minsk residents.
Tatarstan