'Your labour allows annually saving up to 40% of harvest'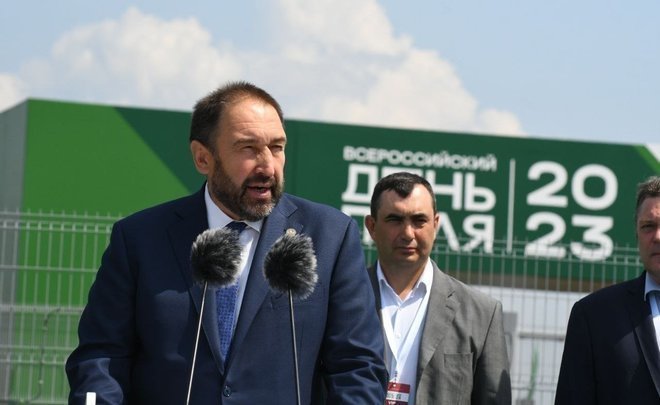 "You do important tasks in seed production, plant protection"
Russian Field Day started in Kazan on 6 July — a four-day forum with an exhibition that gathered over 250 companies of the agro-industrial complex from all over the country.
The exhibition took place at Kazan Expo where workers of Russian Agricultural Centre in Tatarstan were solemnly presented cars on 6 July morning. Prime Minister of the republic Alexey Pesoshin congratulated the owners of new Lada Vesta cars.
"You do important tasks in seed production, plant protection. The inspection of seed quality, phytosanitary monitoring are all your job. This comprehensive job allows annually saving up 40% of harvest," the head of the Tatarstan government said.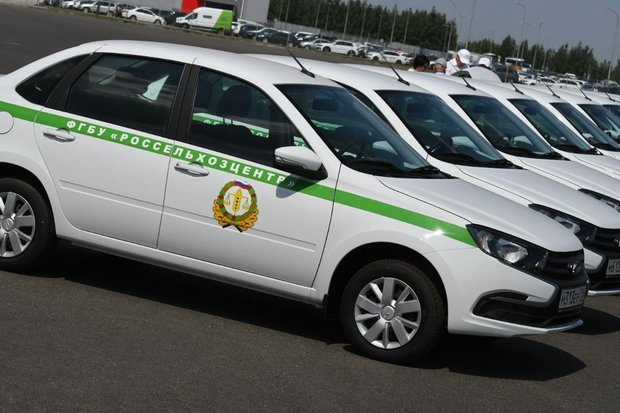 Over 300 pieces of agricultural machinery were presented, more than 25 business meeting were scheduled on the exhibition. The Russian Pedigree Milk Animal Competition too place in the morning as part of the business part of the forum. 80 milk cows were brought from 53 pedigree households of the Republic of Chuvashia, Mordovia, Udmurtia, Ulyanovsk Oblast, Tatarstan. Also, the 10th Russian Tilling Championship kicked off, the best machinists from different Russian regions arrived in Kazan for this. Tatarstan was represented by two mechanists from Atna and Saby districts.
"The development of the agro-industrial complex is one of the strategic priorities of Tatarstan's socio-economic policy. We are first in the Volga region in agricultural production. The country population in the republic is 900,000 people. Such competitions allow raising the culture of running a household, popularising agricultural professions, attracting young specialists to the sector," stressed Alexey Pesoshin.
One of the highest in the country
Russian Field Day lasted until 9 July. Russian Agriculture Minister Dmitry Patrushev participated in the event. He also met with the republic's Rais Rustam Minnikhanov in Kazan, praised Tatarstan for high results in the sector, discussed problems of the drought and development of the land improvement complex. According to him, agriculture develop stably in the republic.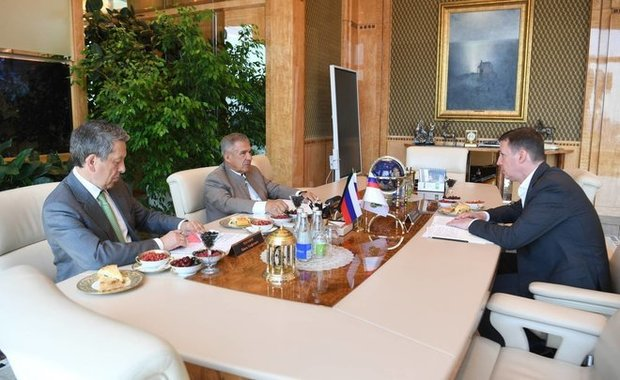 "The agricultural production index in 2022 was almost 126% — one of the highest in the country," noted Dmitry Patrushev.
The plenary session of Russian Field Day was scheduled for 7 July under the chair of the Tatarstan Ministry of Agriculture and Food.

Realnoe Vremya online newspaper