Semi-empty industrial parks to be brought out of investment coma
Municipal industrial parks in Tatarstan are planned to be handed over to professional managers

The Tatarstan government is considering liberalising terms of hand-over of industrial parks to private investors in municipal districts. It is offered to lower the threshold to develop a park from 350 million to 15 million rubles — these investments will be enough for an investor to obtain land without auctions and get the fully-fledged status of a management company. Market players think that no private management company can reach the existing threshold, this is why the accessibility of existing parks for private investors has a special meaning to provide their uninterrupted operation.
Welcome, or access simplified
The Tatarstan government is taking new steps to revive industrial parks in municipal districts that run the risk of staying on the periphery of investment waves. As Realnoe Vremya's sources said, the Tatarstan Cabinet of Ministers prepared a draft providing wide access to private investors to develop industrial parks owned by municipalities but that don't have professional management companies. The amendments are prepared to be made to the Tatarstan Land Code.
According to them, the candidate for obtaining the status of a management company of some industrial park must present an investment project for as little as 15 million rubles. Instead, the candidate can get a land parcel near the industrial park owned by a municipality without auctions. No company can become a fully-fledged management company without the right to use land parcels, while without a management company an industrial park cannot joint a federal and republic registry of authorised industrial parks.
The government's bill doesn't spell out the size of the land parcel and rent period, but this information is envisaged in an investment agreement according to an order of handing over land parcels without auctions valid in the republic. As a rule, the rent period of a parcel is determined considering the duration of an investor's big investment project. Also, it is offered to free investors from the obligation of specifying the accurate number of new jobs due to the impossibility of monitoring and controlling its execution. According to Realnoe Vremya, the Tatarstan Investment and Venture Fund launched the initiative of making the amendments, it was task with filling the occupancy rate of municipal industrial parks with a small number of residents.

2.200 hectares for suburban industrialisation
The information about the preparation of amendments was confirmed in all interested agencies responsible for the state of industrial parks for Realnoe Vremya. The Tatarstan Investment and Venture Fund said that the introduction of a special investment threshold for industrial parks has objective reasons because it is necessary to create accessible conditions for investors to come to all local sites.
"Industrial parks in the republic's districts are a place where small businesses open. Here, it can be a local production site of some products or agriculture produce processing. It is a large-scale conveyor belt with a big number of workers but a specific territory's growth point. Given the low economic activity in the republic's districts, investors don't rush to direct hundreds of millions of rubles here," the fund explains. "Hence the proportionate requirements for the management company."
Unipark subsidiary was created by the fund in 2021 to manage industrial parks in municipalities.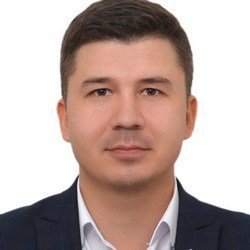 "For instance, there weren't any management companies in Buinsk and Aktanysh before 2023. Industrial parks were managed by municipal authorities that don't have special resources and staff with necessary competencies for this.
Investors were handed over land for rent through public auctions bypassing a management company. As a result, low attractiveness for new residents.
According to official data, over 1.500 residents operated in the republic's industrial parks today, the residents' revenue in 2021 totalled more than 404.700 billion rubles. But it was mainly provided by big players of Khimgrad tech polis in Kazan and Master Kama Industrial Park in Naberezhnye Chelny, whereas industrial parks in every municipal district of the republic operate differently. Their total area is assessed at over 2.200 hectares.
"The investment threshold of 15 million rubles is introduced only for municipal parks. Nothing changes for private investors," the press service of the Tatarstan Investment Development Agency said.

Chemgrad and Master isolated from "babies"
Only those investors whose project value was less than 350 million had the right to get land parcels without auctions in Tatarstan. This investment threshold was set last February. It was added as a separate legislative amendment to Article 33.3 of the Tatarstan Land Code. According to it, land parcels owned by the state or a municipality is leased for social, cultural and household purposes within large-scale investment projects if it meets the main criterion of 350 million. In fact, the authorities formulated the main requirement for the investor who wants to get land without auctions (legally, it is considered a criterion to assess the scale of an investment project).
The Tatarstan government isn't going to reject it. But it tried to play a knight's move and divided industrial parks in two categories — urban and municipal. The investment threshold for investors in urban investment parks hasn't changed, 350 million, while the threshold of municipal ones was lowered to 15 million rubles, reads the bill of the Tatarstan Cabinet of Ministers. Experts think that the threshold is aimed to protect the positions of Chemgrad in Kazan and Master in Chelny (from the possible surplus of construction of industrial territories in these cities) and redirect would-be investment flows to the republic's districts.

"You submitted applications yourself. We allocated money"
The governmental initiative was a reply to criticism of the head of the republic about the low occupancy rate of industrial parks.
"Today industrial sites have about 1,500 residents where more than 55,000 people work. Al conditions are created to develop industrial parks, subsidies, tax concessions, preferential loans are provided. At the same time, seven parks in our republic, I have repeatedly criticised, have one resident — Aksubay, Bugulma, Yelabuga, Zainsk, Kaybitsy, Leninogorsk, Rybnaya Sloboda districts. Shame on you," claimed Rustam Minnikhanov.
According to him, the low occupancy rate of industrial parks is in Aktanysh District of Tatarstan — 28%, Buinsk — 39%, Novosheshminsk — 3%, Mamadysh — 32%.
"At the same time, the parks were created with public money. You submitted applications yourself. We allocated money. You don't work," the Tatarstan rais indicated.

He set the task of providing at least a 70% occupancy rate.


Why industrial parks turned out semi-empty
It should be noted that nowadays the republic has over 100 industrial parks, their construction is said to be dedicated to the celebration of the 100th anniversary of the TASSR. At the same time, they have compete for residents against priority socio-economic development areas and special economic zones on unequal terms, the latter have significant tax concessions that attract residents with big projects but industrial parks don't. There is a well-known case a Chinese resident of an industrial park was pouched to Chelny's priority socio-economic development area. This is why the investment threshold of 15 million rubles is equal to the amount of minimum investments for residents of Tatarstan priority areas (the criterion in the Tatarstan Land Code is from 10 to 20 million rubles).
"Tatarstan is the only Russian region, mind you, to have seven federal zones, it is two special economic zones, five priority development areas and 100 industrial parks, a hundred. This doesn't exist anywhere in the country," head of Tatarstan Investment Development Agency Taliya Minullina was surprised at one of the meeting of the Tatarstan State Council as early as 2020. "First of all, why are there 100? Who said there should be 100? Because it is the 100th anniversary of the TASSR? But this isn't an economic explanation that there should be 100."
Last year, authorities tried to equalise preferential conditions for residents of industrial parks and priority development areas and introduced preferential benefits. Those who operate in a simplified taxation system were lowered the rate from 6% to 1%, those who work in the second option of the simplified taxation system were reduced from 15% to 5%. Also, they were freed from transport and property taxes. 200 residents of 43 industrial parks can take advantage of them, except for Kazan, Naberezhnye Chelny, said head of the budget committee Leonid Yakunin. The republican budget's income shortfalls will total 15.3 million rubles a year, the term is from three to 10 years.
"Pursuing huge money is like catching two birds in the bush"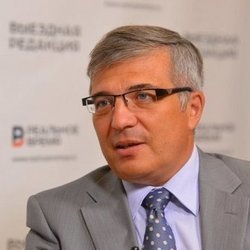 According to him, even a small enterprise that starts to produce new products becomes a serious investor in districts. This is why the lower investment threshold will have appositive impact on the development dynamics of industrial parks. "If the admission fee is cheaper, many districts will have a new lease of life. Markets are changing, logistic chains are disrupting, and if small companies develops on the sites, this is exactly what the programme was designed as early as 2013," he is convinced.
Tatarstan