Russia back to international fencing
About isolation 500 days before the Games in Paris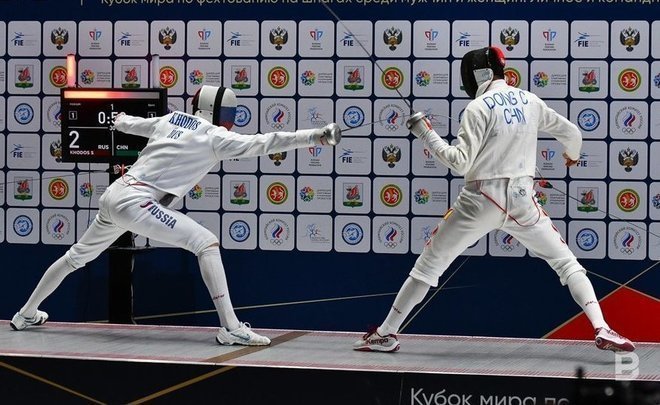 Russian athletes will be allowed to compete in international competitions with certain caveats. Russian and Belarusian boxers will participate in men and women's world championships where Ukraine won't perform and England and the USA are ready to boycott. Journalist Realnoe Vremya's sports staff Jaudat Abdullin explains the main ideas of the sports news of the week.
"Subject to possible future IOC recommendations"
The return of Russia and Belarus's fencing to the competition caused a storm of comments not only in the sports but also political environmental. Yes, there are some caveats: "subject to possible future IOC recommendations/decisions, and in compliance with conditions of neutrality and individual eligibility." In simple terms, this means they have the right to use the practice of the 2018 Olympics when both the IOC and FIE (International Fencing Federation) may not allow some athletes to compete without explaining the reasons.
I remember the two Russian figure skating pairs Ksenia Stolbova and Fyodor Klimov as well as Alexandra Stepanova and Ivan Bukin weren't permitted to compete at the Winter Olympics at Pyoengchang, Then the International Skating Union had some claims to Stolbova who was a partner of our Yevgenia Tarasova's spouse Bukin. "Some" claims because there haven't been provided explanations yet, and neither has Russian requested them limiting to changes. There were claims in bobsleigh too, due to which well-oiled crews had to be dismantled. A handful got a permit in biathlon and cross-country skiing, but even this didn't impede, for instance, Russia's women's team from winning a bronze medal in relay one of which is under Kazan-born Anna Nechayevskaya's belt. Moreover, there were only five Russian female skaters in Pyoengchang.
Let's assume now that any Russian fencer can receive the inexplicable denial, remember the already forgotten casino admission rules that could deny access to any person "without explanation."
Is it "Usmanov's hand"?
The comeback of Russian and Belarusian fencing can have a positive touch. Fencing and fencers have never bowed to "the changing world" anyway. Photos of the Olympic podium with Yana Yegoryan, Sofia Velikaya and Ukrainian Olga Kharlan is one of Realnoe Vremya's corresponden's personal memories of Rio 2016. The same people stood on the podium in team's competition where another two American athletes became medallists. This was at the height of the "Rodchenkov case" when we saw Russia's flag only in the hands of Belarusian delegation member Andrey Fomochkin during the solemn opening ceremony of the Paralympics.
Ukraine's Sport Minister Ihor Zhdanov, an open Russophobe whose most public speeches weren't dedicated to Ukraine's successes but Russians' isolated cases of back lack was indignant about the emphasised correct behaviour and mutual photo shoots of Russians and Ukrainians. But the fencers didn't care about Zhdanov because his ministry funded Olympic sports as little as possible many Ukrainians who started to compete for other countries' national teams complained about.
Fencing looked like "an isle of well-being" mainly because of the money of then-President of the international federation Alisher Usmanov who generously paid to winners and medallists of international competitions regardless of their nationality. Russian Sergey Bida and Ukrainian Ihor Reizvlin shared one podium during the 2019 World Championship whereas almost at the same time an Australian swimmer and then English swimmers didn't let themselves step onto the podium together with world champion Sun Yang from China during the World Championships in South Korea. Ukraine's fencing didn't see anything censurable in competing with Russians till the end, a delegation of this national team in particular arrived in Kazan in winter of 2021 for a pre-Olympic qualifier.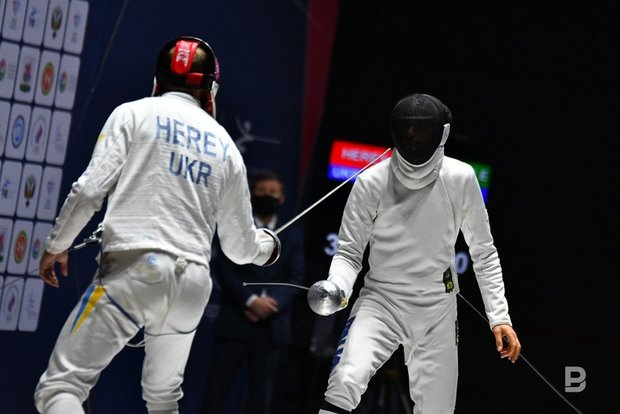 "Today he wears adidas, tomorrow he will betray the homeland"
On the other hand, we can assume that the FIE would be ready to invite to all international competitions under the aegis of Konstantin Lokhanov. President of the Russian Olympic Committee Stanislav Pozdnyakov's ex-son-in-law got divorced with his daughter Sofia and escaped to the USA disagreeing with Russia's stance on foreign politics. While two-time Olympic champion of Tokyo Sofia Pozdnyakova, as it seems to me, should fear a veto more than all her colleagues.
The clearance for Russian fencers, if we assume a negative hidden message, can hold a multi-move combination. Olympic history has already had delegations named Independent Olympic Athletes and Refugee Olympic Team. Independent Olympic Athletes are representatives of Kuwait whose Olympic Committee was banned from the 2016 Olympics in Rio de Janeiro because of the state's interference in Kuwait's National Olympic Committee. This status didn't impede two "Independent Olympic" shooters from Kuwait from winning two medals, while Fahad Al-Deehani was written down in history as the last Olympic champion in double trap excluded from the Olympic programme since 2016.
Let's me remind you that same Al-Deehani became a bronze medallist at the 2012 Olympics in London in another disciple — trap, while in double trap he lost a bronze to Vasily Mosin from Kazan. Taking advantage of the occasion, Mr Mosin we sincerely welcome you wherever you are.
The Refugee Olympic Team was created also in 2016 at IOC President Thomas Bach's initiative. Moreover, its members in 2020 participated in a judo team tournament, moreover, three male refugees from Syria represented the Netherlands (three) and Germany (one) and there were another three female refugees, an athlete from Iran competed for Canada, another one from Kenya did Brazil and the third one from Afghanistan represented Russia. To be more precisely it is Nigara Shahin who entered Ural Federal University after escaping to Russia. In team competitions that made their debut in the programme of the Tokyo Games in 2020, the Refugee Olympic Team lost to Germany by creating a precedent. "Refugees" can perform not only for themselves but also as a team. Logically, Lokhanov can chair such a team, the same refugee team, while Belarus has such an athlete in athletics — Kristina Timanouskaya — and their stories can be overblown provocatively with the help of the mass media.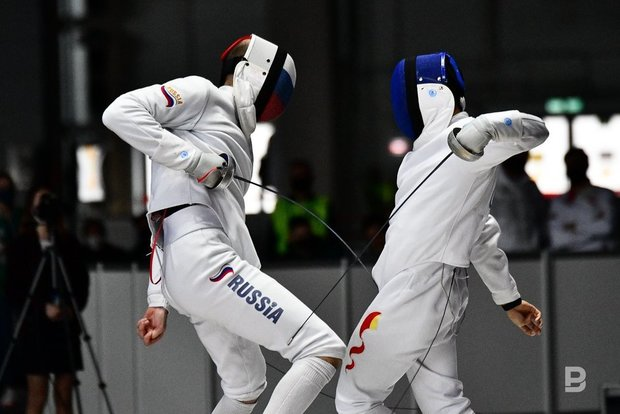 Boxing takes a revenge
If there is some intrigue with the return of Russian fencing, the clearance of Russian and Belarusian boxers to compete in world championships in New Delhi, India where women will be competing from 15 to 31 March and in Tashkent, Uzbekistan, where men will from 1 to 14 May, is very good. All biggest international competitions with Russians and Belarusians in sambo were already held last year: world championships and cups, etc. But Rosneft is the sponsor of the federation, the management of the federation is pro-Russian, there are no prospects of adding it to the Olympic programme. This is why wasn't any fear of sanctions from the IOC. But boozing is an Olympic sport. But President of the international federation is Russian Umar Kremlyov, while the federation itself signed a sponsorship contract with Gazprom. So they are taking a revenge of previous humiliation of Russia in boxing that was divested of the right to host the 2007 World Championship by taking it to Chicago, didn't let athletes and officials participate in the 2017 European Championship in Ukraine and banned from last year's European in Yerevan.
However, since last autumn, the management of the International Boxing Federation banned Ukraine from competitions (everything complies with the logic of the IOC for Kuwait's representatives at the 2016 Olympics in Rio). So now several federations decided to join Ukraine, though in the context of current amateur boxing, we can feel pity only about the boycott of Great Britain and the US and to a lesser extent Ireland. Nobody will notice the absence of once dangerous Poland as well as Czechia and Switzerland, Finland and Sweden. Last year's European seriously lost its status because of Russia's ban. Russia is today's elite in boxing like Cuba, former USSR countries — Kazakhstan and Uzbekistan, all Caucasian countries, Africa and Asia.
Reference
The author's opinion does not necessarily coincide with the position of Realnoe Vremya's editorial board.