'Becoming outsiders': Russian esports comes under sanctions
Titled players are leaving the country, but the government expects to grow new stars from students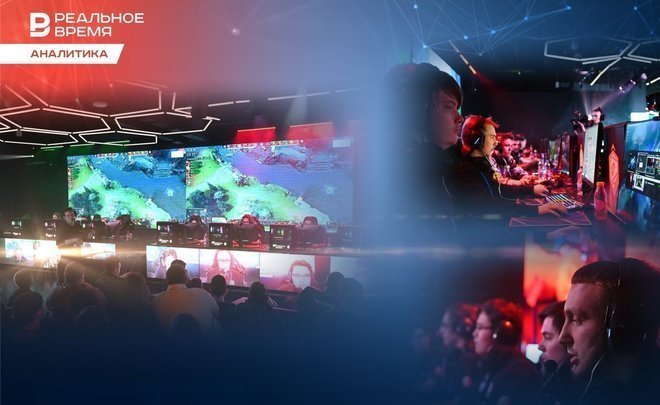 Esports today is not just tournaments in the basements of old computer clubs or broadcasts for a thousand people, but a huge industry with multimillion contracts and hundreds of thousands of players around the world. Until February 2022, this industry was developing at an incredible pace in Russia. The Russian multi-gaming organisation Team Spirit won The International — the main Dota 2 tournament, winning $18 million, other Russian Gambit Esports and Virtus.pro teams were among the best in CS:GO. What awaits esports in 2023, where the best cyber arena in Russia is today, and how to get into the ranks of highly paid athletes — read in the review of Realnoe Vremya analytical service.
The difficult 2022
Last year was a turning point for esports: one of the strongest Russian teams Gambit Esports in August announced the dissolution of the team, Team Spirit emigrated from Moscow to Belgrade and moved all players and management there, and the Russian club Virtus.pro now performs at international competitions under the "neutral" name Outsiders.
After the successful 2021, Russian esports players welcomed 2022 with enthusiasm. Team Spirit's victory in the largest international tournament, The Internatiomal 10, added to the optimism: the team won a record-breaking prize in the history of esports in the amount of more than $18 million.
Tatarstan has also received its share of fame — the coach in Team Spirit is a native of Kazan, Ayrat Silent Gaziev. Another native of the republic, Ayaz NATs Akhmetshin, played for Gambit Esports. In 2021, Gambit defeated his rivals and became the champion of the Valorant Champions Tour 2021: Stage 3 Masters tournament. At the end of 2021, the Russian team in the status of the favorite went to Berlin, where the first ever Valorant World Championship took place. They confidently entered the playoffs from the first place in the group, and then reached the final. However, in the decisive atch, Gambit Esports was the second, losing to Acend. The broadcast of the final match gathered a record audience: it was watched by 1 million viewers at its peak. By the results of the tournament, the Russians earned $150 thousand.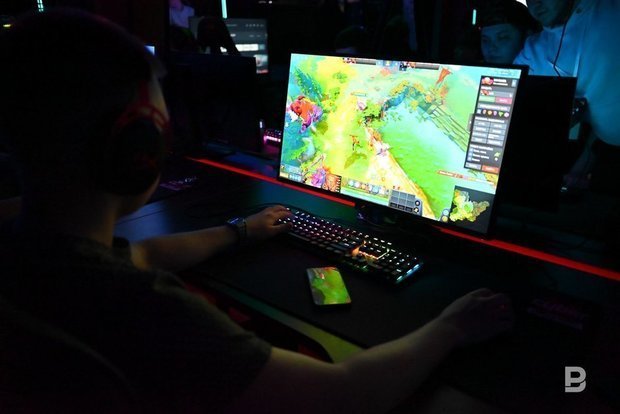 Virtus.pro, founded in Russia in 2003 and one of the top 10 clubs in the world in terms of prize money won (over $18 million), continues to perform: in November 2022, under the neutral name Outsiders, the team won the IEM Rio Major 2022 — the main CS:GO tournament of autumn, beating the Danish Heroic and earning $500 thousand.

"New Virtus.pro may appear in the near future"
"Esports cannot die because there are a large number of players in Russia. All ambitious players cannot leave the country, it is a "renewable resource": young guys with burning eyes who know how to play well always come. A conditional New Virtus.pro may appear in the near future. There are all prerequisites for this. Therefore, it is definitely not necessary to put an end to esports in Russia," Mobile-review.com editor-in-chief is sure, MRG lead analyst Eldar Murtazin is sure. "The fact that officials at the federal and local levels are paying attention to this shows that they understand this."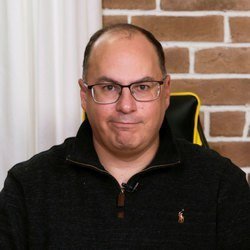 "Imagine, you earn a conditional million a month, and then they say to you: 'You stay in Russia, you start earning unclear how much, 50 thousand rubles, but it's patriotic, and maybe the people of Russia will praise you," the expert explains. "Of course, you will choose how to save money and continue to develop what you have invested your time and life in. Therefore, at the moment, strong teams are relocating and distancing themselves from Russia."

From yesterday's students to esports players
The Russian government has approved roadmaps for the introduction of esports disciplines in universities. By the end of 2024, the university programme will include esports courses, not only for humanities, but also for future technical specialists. Lobbied for the idea of Rostelecom. Federal executive authorities and Dialog ANO also participated in the development of the roadmap.
Some Russian universities have already implemented such courses in their programmes — these are the HSE, Financial University, RANEPA, Lesgaft National State University of Physical Education, Sport and Health, Lesgaft and, the Russian State University of Physical Education, Sport, Youth and Tourism.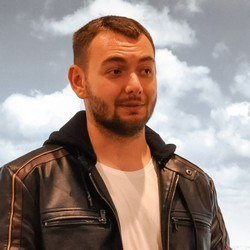 Aleksey Talan is confused only by that the initiative of officials turned out to be inconsistent with the industry: "Esports has been taught at our university for several years, and no one has consulted with us," he is surprised. "Colleagues who develop student esports and education in esports also had no contacts. In general, the Russian habit of reinventing the wheel and doing everything anew and from scratch, ignoring the experience of colleagues, is confusing. Besides, Rostelecom had not previously been noticed in the hobby of computer sports, constantly disowned it, and especially from the scientific and educational component, it is still a communications provider."

According to Talan, esports in Russia today has moved from the category of a commercial sport to a sport with state support: "A large number of jobs are already being created, and there will be even more. But we must clearly understand that these will not be jobs in business, but mostly in sports schools and subordinate organisations," he explains. For esports as a sport, it's great. "The main thing is that the programme should be implemented with the support of scientists and the expert community, and then it can really benefit," he believes.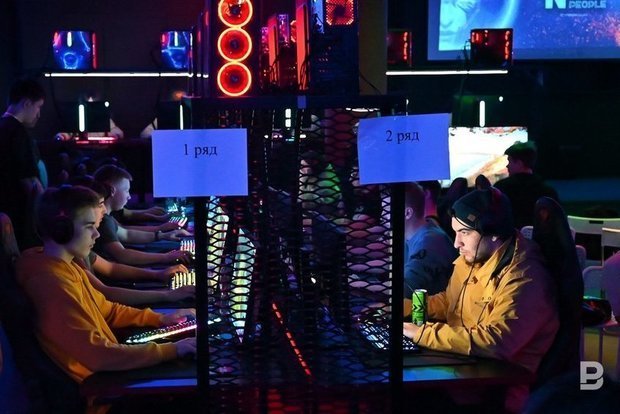 Russia is taking only the first steps

"Of course, the sanctions have affected Russian esports. Some teams were forced to perform under a neutral flag, someone basically ceased to exist. But, despite the sanctions, Russia is widely represented on the world stage: even if the teams perform under neutral tags, the audience still knows perfectly well where the athletes come from," says Dmitry Smith, one of the first Russian esports players and president of the Russian Computer Sports Federation. "The Russian eSports Federation, in turn, continues to hold annual tournaments, including international ones. For example, we managed to hold Open eSports Student Games for the first time, in the final of which teams from four countries performed: Russia, Kazakhstan, Serbia and South Africa. Besides, we could prepare and send the Russian national team to the IESF World Esports Championship 2022, where our athletes entered the top three CS:GO teams. There can also be added a victory here Virtus.pro at the recent CS:GO major in Rio de Janeiro."
The Russian eSports Federation (RESF) has been operating in Russia for more than 20 years and is designed to develop mass esports in the country. During this time, the organisation has held more than a thousand tournaments, in which over 500 thousand participants took part. In addition, it is engaged in the creation of mass esports infrastructure: training and certification of judges, accreditation of venues, preparation of methodological materials, educational projects and the development of clubs and sections.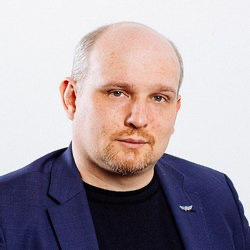 By experts' estimate, Russia's share in the world cybersport market isn't big. But it is growing and gaining speed faster than other countries of the world, says Smith. For instance, PWC consultancy thinks that the cybersport market in Russia will total about $100 million by late 2023. The Russian market will add 20% annually on average, while the audience of fans and athletes will soon amount to some 20 million people.
"It is necessary to understand that a cyberathlete's training is a complex and laborious process requiring firm discipline and incredible perseverance. But such an approach always pays back," Dmitry Smith explains. "Earlier, a cyberathlete was paid attention only if he or she demonstrated serious successes among others, who was a genius originally. Professional clubs contacted such players and offered to start a career in an organisation where an experienced coach tracked their education. But there have appeared alternatives of this path now. For instance, esport will soon become one of optional classes at school and a child can take it together with general physical training class. Also, special computer sport clubs already exist with assistance of the Russian eSports Federation."
The federation also launched a cybersport project Boost Territory that will facilitate the appearance of new professional athletes in Tactical Three-Dimensional Combat. Players will go through a series of competitions and get an opportunity to go to a training camp with professional coaches and experts of the industry. At the end of the project, the strongest athletes will get contracts with the biggest clubs.
"We annually hold competitions of the School and University Cybersport Leagues. Young athletes can make their first steps in the career ladder and get their first competition experience there. Experienced teams and independent players that show off in big tournaments quite often come from these leagues," said the president of the federation.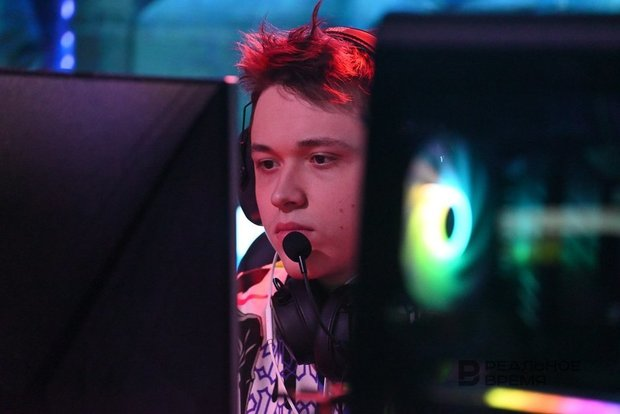 According to him, the state provides all possible support to develop cybersport. The federation constantly interacts with the Russian Sport Ministry and representatives of the State Duma to elaborate effective support measures for Russian cyberathletes. State support measures for cyberathletes are elaborated by specialised Duma committees and an interfractional task force of deputies. These measures can include concessions on mortgages and higher education, exemption from military service and the creation of specialised cybersport battalions.
Financial stimulation for representatives of Russian cybersport aren't ruled out within an integrated package of proposals for the financial support for the gaming industry developed by the State Duma now. In particularly, tax preferences and other types of benefits are quite possible within public-private partnership mechanisms.
The forecasts for 2023, as Smith expects, are positive: "Esport will not only gradually expand but also transform. Video games are in the foundation of cybersport, while the gaming industry itself is very changeable and depends on two extremely important factors — technologies and trends," he says. "The merits of Russian developers who continue making good cybersport projects, for instance, Standoff, Standoff 2 and Warface are also noteworthy." Smith believes that there will be more games of this kind soon and Russia will have special place in cybersport development in the world."
Also, VK Play online platform uniting streaming, cybersport, a place to chat with single-minded people, a game catalogue and cloud gaming recently launched, he reminded us. It regularly hosts tournaments in all existing disciplines and their number will only increase in the future. Mobile cybersport as well as virtual and augmented reality will be actively developing in the next years, the president of the Russian Esports Federation predicts.
"One shouldn't forget that cybersport is a very young sport, and at the moment we are making just the first steps on a very long path of its development. Therefore, in the next few years the industry we are familiar with now can dramatically change and make us many surprises," he is sure.
Tatarstan has the best cyberarena and first Future Games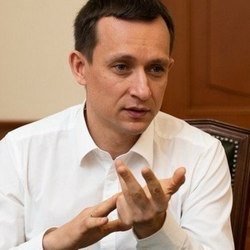 According to him, the sanctions influenced cybersport but the Tatarstan minister of digital development looks at the future of cybersport with optimism: two important components — the audience and sponsors, the nucleus of cybersport, remained in Russia.
The Future Games that will be held for the first time in Kazan in 2024 will become a driver for the evolution of the Russian gamedev industry. "We will see a new wave of interest in the industry from the public," Khayrullin believes. "I think there will be formed two poles of cybersport development: the exiting and a new one that unite the countries included to Russia and China. One can rest assured of the international significance of the Games — the sanctions haven't weakened cybersport but redirected to the countries that are open for cooperation."
It is hard to provide accurate statistics on the number of cyberathletes in Tatarstan, says Yevgeny Chekashov, chairman of the Tatarstan office of the Russian eSports Federation.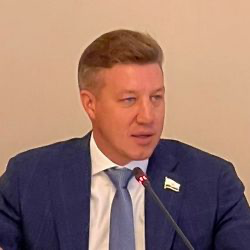 The eSports Federation in Tatarstan is responsible for official cybersport competitions, coaching and referee staff.
"Coach services are really our growth point today. Coaches haven't yet been brought up in Russia," says Chekashov. "Our physical culture and sport universities are just starting to look in this direction and creating experimental groups. Esport is a young sport, and the federal cybersport sports training standard was approved by the Russian Ministry of Sport a bit more than a year ago, on 1 December 2021. The first admission of people who want to get the official coach certificate will be this year within an agreement between the Russian eSports Federation and Volga State University of Physical Culture and Sport."
However, more experienced athletes or athletes who retired from the gaming career perform functions of a playing coach in every cybersport team participating in official competitions of the republic today. One of them is Ayrat Gaziyev from Tatarstan, a former professional cyberathlete Team Spirit won The International in 2021 with.
According to Chekashov, the referee staff in the republic is very good, there are authoritarian referees who regularly upgrade their qualification and get new titles.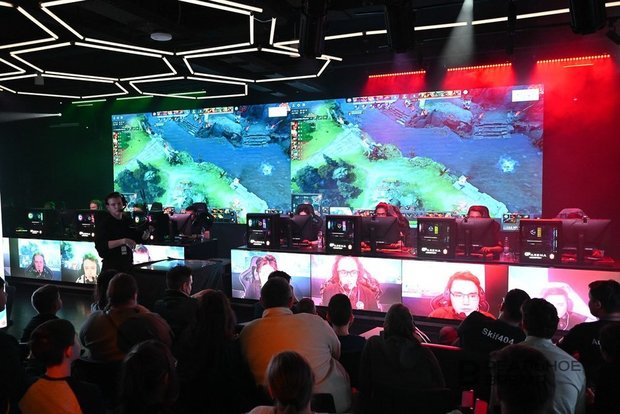 The Tatarstan Regional eSport Panel of Referees has 25 referees, moreover, the most experienced of them will be awarded the first category in 2023. Today this number is enough for republican competitions. "Nevertheless, by the end of the year we plan to increase their amount to 50. Another Tatarstan university — the Timiryasov Kazan Innovation University — will be responsible for training and qualification upgrade," said Chekashov.
"It is up to everyone to leave. We don't criticise anybody," he commented on the departure of top cyberathletes from Russia. "But I assure you that most players who have played professionally had already been living abroad for a long time. The current situation didn't have any impact. Many start to manipulate with this now. Guys, open your eyes, they had been living abroad for long and arrived here to visit their relatives and friends. The thing is that nobody paid attention to this situation then and now they did. He didn't leave now, he did four years ago. There is a concept of man of peace. The most important thing for such people is a good Internet sped and they will train and compete in tournaments from any place of the world."
Yevgeny Chekashov highly evaluated Tatarstan's infrastructure. "The cyberarena built in Kazan doesn't have analogues in Russia today," he says. "It is the state-of-the-art infrastructure, with good possibilities for both the coaching and referee staff and athletes' leisure time. Of course, we would like it to be constantly full of competitions and training process. To build a building to build a building isn't the republic's way. In the current situation, of course, it is hard to attract international competitions. But I dream that Kazan will become the Mecca of international cybersport competitions. Moreover, the Future Games are ahead."
Tatarstan to try to replace Comic Con and IgroMit that exited Russia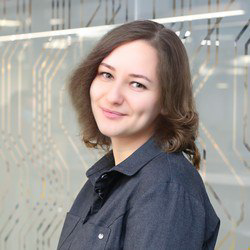 Tatarstan has been fulfilling the Cyberpark programme for the third year where meetups, educational lectures (including for parents) and special scientific clubs to develop interactive content are held for developers. The Cyberpark event including a cybersport championship, an international conference for developers and interactive and entertainment zones became the flagship of the project.
"During the second year of the programme, we opened Cyberpark arena — a 24/7 game and tournament area designed to unite all members of cybersport and gaming in Tatarstan. We bring federations, players, teams, developers, functionaries, investors together thanks to the possibilities of IT Park.
By late last year, the park, according to Valeria Vasilyeva, was Russia's number one arena in game sites and first in the Volga region (now Colizeum in Moscow is the biggest arena in Russia).
"One can not only hang out with friends playing more than 60 games (from economic strategies and Sims4 to top games such as Dota2, League of Legends, CS:GO) around the clock at Cyberpark Arena but also have live classification rounds for cybersport tournaments," she enumerates.
The best world practices were taken into account when creating the arena. "We invited cybersport experts and architects. For instance, President of the Russian eSports Federation Dmitry Smith and Ayrat Gaziyev, coach of Team Spirit — consulted us," said Vasilyeva. "While manager of this arena Semyon Matyushko is a Russian Dota2 team member and organiser of federal and international cybersport events. All recommendations were taken into consideration, both in equipment and space organisation. Everything at the arena — from the colour and regulated light to hardware and shower rooms for athletes — works for the comfort and productivity of training of future cybersport champions."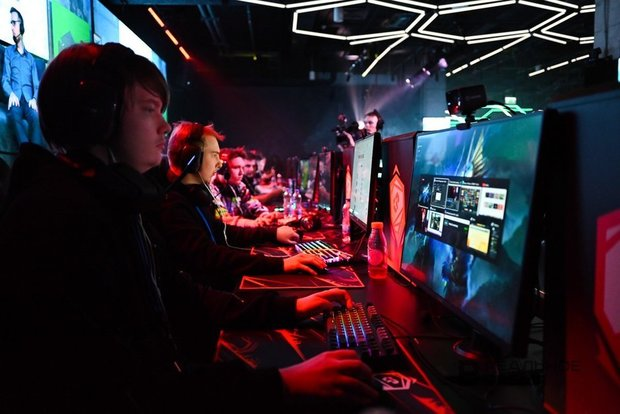 Immediately after the launch in 2022, the arena hosted the International OIC Championship where 16 countries competed, an offline future e-car design competition in Minecraft by Atom smart e-car start-up, the first Figital Games and Future Games press conference and other local events. While the Future Games will return to the site as soon as early February — a Speedrun competition will be held here.
"Cyber and figital athletes will study and train at the future cybersport academy here. Perhaps, the best of them will join team Tatarstan. And of course, we cannot do without our flagship Cyberpark 2023 we plan to host this year. We want to replace the renowned Comic Con and IgroMir that exited the country," Vasilyeva promises.
Russia is a drop in the ocean
"Cybersport in Russia has potential, but the sector doesn't have a system. There is no ecosystem that would allow young talents to become professionals," says Ilya Ilyushin, CEO of Project E cybersport project. "The world cybersport market is assessed at about $1,2 billion, while the Russian one is at $50 million, it is a drop in the ocean. Russia has a lot of talented lads. It is a fact. Even considering the absence of training infrastructure, our athletes reach incredible summits, get top positions in world ratings, make money, they are popular and famous."
He says that the events on 24 February put an end to the development of cybersport in Russia. "Not only it cost just $50 million here. Now it became unattractive for investors without integration to the world system," Ilyushin thinks.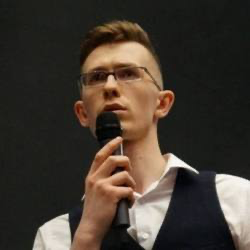 Ilyushin started to develop his start-up Project E in late 2021 — early 2022. "We saw that there was no transfer platform in the world — an instrument that would evaluate an athlete in comparison with another — and decided to create it. We started to create the project immediately instead of checking the hypothesis and confirming the demand," he said. "And it is the mistake. At that moment, it didn't seem obvious, we were inspired: 'We are working for the world — we are going to save the planet.'
A transfer platform is statistics. It is necessary to find out the value of an athlete before buying or selling him or her. Our team developed an algorithm that allows calculating an athlete's potential. As a result, we created our own rating system and then started to check. We made predictions for more than 100 matches. How surprised were we when the accuracy of our math reached 76%. Then the monetisation of the project became a problem — it was impossible to find investors for this story in Russia."
The team started to look for money here, nothing worked. "We needed to earn somehow. And since we had so accurate estimates, we started to bet," the author of the start-up said. "At first, we did well with our own money, but it was little. We need a turnover, we started to talk with investors. Of course, our story was considered as another doubtful project, another Ponzi scheme that would attract money and collapse. It is a normal perception when you say: 'Cybersport, math, algorithm and bets.'"
The project collected the necessary sum and started to gain. According to Ilyushin, ROE reached 25% a month. "There were negative months at times. But in general the story demonstrated 10% ROE during 2022. It sounds fantastically because it is 120% a year," he says. "And if you come to an investor, you sound doubtfully. But this is our math."
The next wave of "negative events" started in September, everybody left. "Everybody was washed away by the second wave," Ilyushin recalls. "Some of my employees left, my partner left. It became clear that it was simply unreal to continue the project in this format. But I continue doing it and now I am remaking the team and attracting investors."
In his opinion, cybersport in Russia will not have a bright future in the next decades without integration to the world stage. Only one Natus Vincere that has Russian athletes on the team is now in the black in the world cybersport as a business. The other teams are unprofitable: they all live on investors' money. "The industry is young. It is 27 years old. It doesn't yet have systemic, fundamental mechanisms," the CEO of Project E thinks.
There is no sense in attracting money in Russia for cybersport in the current conditions, he believes.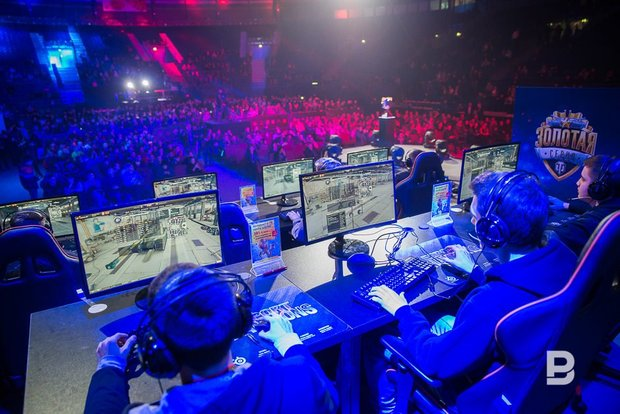 "Nobody cared about the business, everybody cared about conquering the area"
"If we're talking about cybersport as a business, this word could hardly be used for it even before the events on 24 February: to count on the next round of investors, subsidies from the state or hope for vendors' marketing budgets aren't the most reliable business models," Pavel Golubev, head of the project about culture and business of computer clubs Langame.ru, director of the eSport Development Association, is convinced. "At first, the problem of the cybersport business in Russia was that big money that was 'inflated' for projects suddenly entered the market. In other words, in reality cybersport didn't have ready products and models that could intensify these investments. And instead, they sold what they had for exorbitant prices. While the attempts of creating products corresponding to investments didn't lead to a result because the results had to be shown here and now."
In the end, he says, venture and opportunistic approaches were used where a systemic and strategic approach aimed to develop the self-sufficiency of cybersport was needed. As a result, there was an overheated market, a swollen bubble, while the current geopolitical events simply aggravated these problems.
"Now the situation is so that if we have a look at the top 10 most popular cybersport games in Russia, it is almost all the products whose rights holders are anyway linked with the so-called unfriendly countries. In a word, whole Russian cybersport in its current form depends on foreign business that is under the political influence of these countries. Yes, we have Standoff, Calibre, World of Tanks, Escape from Tarkov and other titles, but it takes time, resources and somebody's firm will to bring the popularity of their cybersport component to that of Dota 2 or Counter Strike. And besides games, the dependence of cybersport as well as all gamedev on banal processors and video cards whose production isn't located in the countries that aren't very tolerant to Russia also requires attention."
From his perspective, there is still confusion between the concepts gaming and cybersport at different levels in Russia. Therefore if we look at these support measures of the gaming industry, the government's initiative for the development of different gamedev areas in universities would look more relevant than support of a narrow cybersport area.
"Introducing gamedev departments related to the creation, support and development of games is a correct step because the education of staff in such a global sector, it is the foundation," he thinks. "And if we are talking about cybersport only, there are, for instance, Russian Sports University, Synergy, the Lesgaft National State University that some way or another train cybersport staff. Of course, it might seem the more the better, but not in our case. What we already have is already more than enough. It is necessary to create corresponding conditions for such a huge inflow of new staff. Otherwise, there is going to be the same situation when the education system provided a surplus of financiers, economists and managers."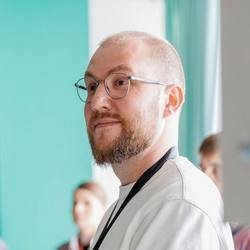 Pavel Golubev evaluates the existing situation in Russia as an opportunity. "Yes, big advertisers are gone, we aren't allowed to compete in some international competitions. But people interested in games and cybersport, they haven't disappeared in the country," he says. "Now it is simply necessary to learn to make cybersport economically feasible. And if some thaw begins all of a sudden, this will simply give the industry an additional impulse for development. I am more than sure that now there is every chance to return Russian cybersport to the road of organic development, not another money injection. Precisely those projects that focused on independence have grown in the sector in the last years and continue growing."
Tatarstan