'Talks about Bishopric Dacha': MSD of Tatarstan will embark on conservation of Muslim tombs near a monastery'
A working group in the Tatar Muftiate on the conservation of the remains of Bolgarian knyaz's was created after a publication of Realnoe Vremya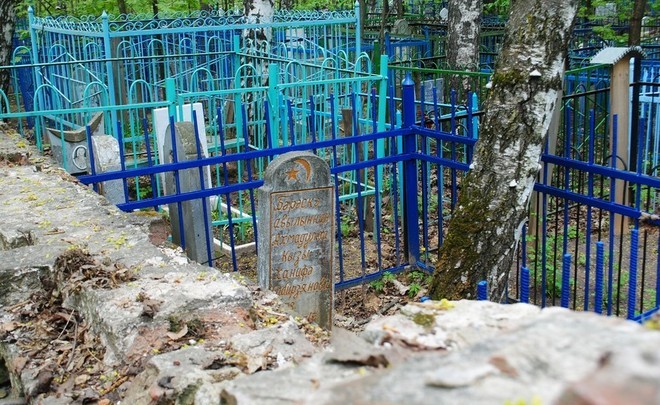 The case of abandoned ancient Muslim tombs, which we detected on the territory of Bishopric Dacha (Arkhiereiskaya Dacha) in Kazan seems to has made progress: as Realnoe Vremya found out, Mufti of Tatarstan Kamil Samigullin raised a question on the conservation of Tatar tombstones on this site at a meeting of the Muslim Spiritual Directorate of the Republic of Tatarstan. The Muslim Directorate doesn't deny that a publication of Realnoe Vremya affected the process acceleration. In addition, it became known it is planned to include religious activists and specialists from the Institute of History and Archaeology of the Academy of Sciences of the Republic of Tatarstan in the working group. Muslim benefactors will be responsible for the financial part.
'Publications in the mass media made us act'
A meeting headed by Mufti of Tatarstan Kamil Samigullin took place on 19 August where the conservation of ancient tombstones and tombs of famous Tatar theologians was discussed. As Realnoe Vremya was told by deputy Mufti Rustam Khairullin, it is a sort of homage to Tatar theologians whose endeavours are used by Muslims throughout the world.
'Both Bishbalta and Iske Biste were discussed. We discussed not only cemeteries located in Kazan or Tatarstan. Our Tatar scientists, theologians were buried around the world – in Egypt, Turkey. Now we are studying it and looking for this legacy. It is Hazrat Kamil's merit,' Rustam Khairullin commented.
To joy of the Tatarstan people who are interested in the state of historical Muslim landmarks located in Bishopric Dacha, Mufti of Tatarstan Kamil Samigullin also paid attention of participants of the meeting to the necessity to preserve the Tatar tombstones located there.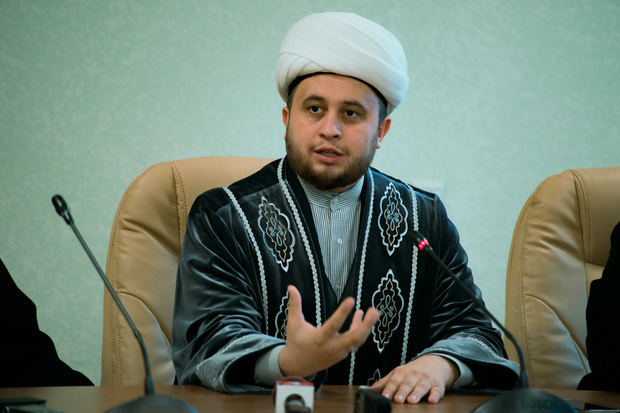 'Can anything change there (Editor's Note: in Bishopric Dacha) in the short run? Sure. This question was raised by Hazrat Kamil. It is a place where both religions are close to each other. Religious establishments of both religions – Orthodox and Muslim – are situated there. So, first of all, these are the most important questions,' Hazrat Rustam told. 'As a spiritual directorate, we always worry about any burials that are holy for us. It seems that publications in the mass media (Realnoe Vremya wrote about it) made us act. But I should note we started to discuss this question a long time ago.'
It should be said Realnoe Vremya had told about a similar situation concerning the remains of Kazan khans who were kept by archaeologists. And after our publication a decision on their reburial in the Kazan Kremlin was taken.
Historians and archaeologists will help the spirituality
In conclusion, there was made a decision to create a working group that will prepare documents on this problem first. Rustam Khairullin specifies its composition has not been approved yet because only one meeting has taken place. However, our interlocutor expressed his hope that this problem will be solved at the next meeting. The deputy Mufti of Tatarstan also told it is planned to attract Kazan archaeologists, historians and specialists from the Academy of Sciences of Tatarstan to the work.
The deputy director of Khalikov Institute of Archaeology of the Academy of Sciences of Tatarstan Fayaz Khuzin informed no one has reached the institute yet. But if there is an offer from the MSD of Tatarstan, archaeologists are ready to embark on the work.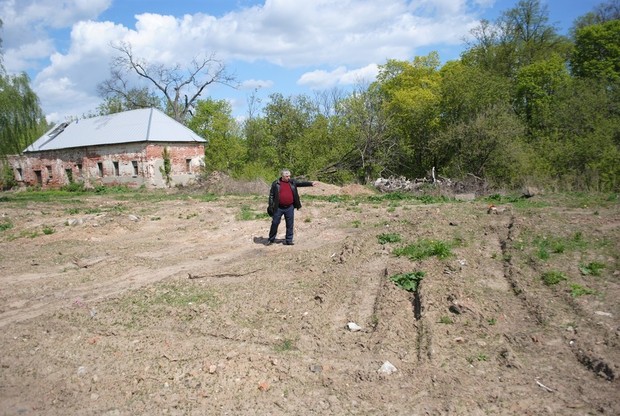 'I think archaeologists should work there. Big digs are needed there. And it is impossible to do it probably because the territory of Bishopric Dacha is built-up. There have been three exploratory digs. In the middle of the 90s, Albert Burkhanov dug there together with a Kazan archaeological expedition – he had big digs – 100-150 square metres. This dig can be expanded. We have not found any traces of forts (we consider it as a city). Digs can help to do it. Some items of the material culture of the population of the Golden Horde, especially the Khanate of Kazan can also be found,' Khuzin comments.
Members of the Council of Elders also expressed their desire to join the working group.
'We've already prepared letters about the problem of Muslim tombs in Bishopric Dacha. We plan to send them today or tomorrow. We will add all additional information about the site and send it to addressees. Mintimer Shaimiev, President of our republic, the Muftiate, Mukhtasibat and heads of mass media are among them. As many people as possible should know about this problem. It would be good to know what commission it is in order to make them be interested in us,' a member of the Council of Elders of Kazan Rauf Ibragimov told.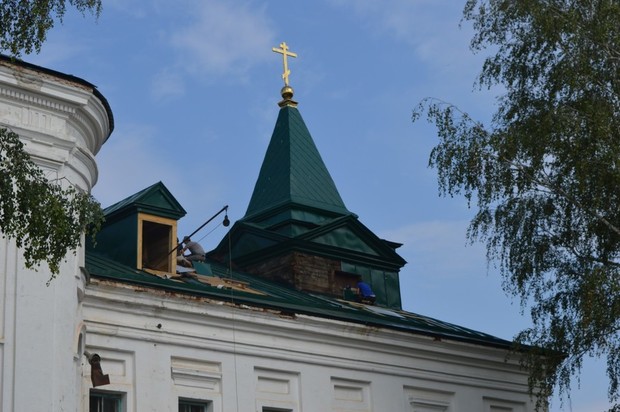 Meeting with Metropolitan and financial help of benefactors
The deputy Mufti of Tatarstan Rustam Khairullin informed it is difficult to talk about the volume of necessary money because costing has not been done yet. However, the sources have been defined. They are benefactors who expressed their readiness to finance in order to 'pay tribute to great theologians'.
It should be reminded that interlocutors of Realnoe Vremya have told many times that Bishopric Dacha is a landmark of the two religions. Consequently, all problems connected with this site should be solved together with both Muslim and Orthodox spirituality representatives.
The deputy Mufti of Tatarstan told there will certainly be meetings with the Metropolis on the reburial: 'Now Metropolitan Feofan is on holiday. But I hope they will discuss this question later.'
In turn, Realnoe Vremya sent an official request to the Tatarstan Metropolis. However, they did not answer by the time the article was published.
By Lina Sarimova. Photo: Lina Sarimova, Albert Burkhanov