Business novelties in 2021: fall in taxes for IT companies, industrial goods' labelling and new minimum wage
What entrepreneurs will see concessions and who will face stricter crackdown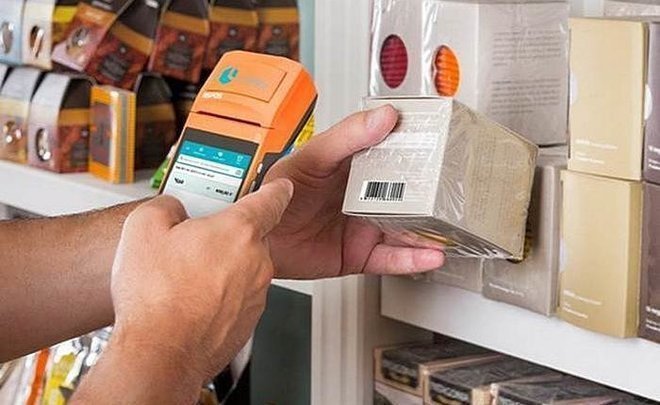 The new 2021 year will bring a lot of legislative changes, from game rules for a number of business areas and to issues that are important for everybody. Realnoe Vremya has prepared a brief review of the novelties.
Digital codes for industrial goods and jewellery

According to the government's decree, it will be impossible to sell the light industry's commodities without special digital codes from 1 January. Goods made of natural or artificial leather, commodities knitted by machine or by hand, coats, windbreaker, bed table linen and so on are subjected to mandatory labelling.
Labelling also becomes compulsory for jewellery, while jewellery sold without it will be banned in six months.
Bill without a tip in the restaurant and 24/7 reception in the hotel

Russian restaurants and cafes will be prohibited to add any payment to the order besides the price for ordered dishes and chosen services. Moreover, these establishments will have to inform guests about the list of services and terms of service, name of dishes, cooking ways and ingredients as well as the nutrition value and weight of portions from 2021.

Every hotel will be obliged to have a certificate that confirms the category it was given, while hotels having more than 50 rooms must have reception operating round-the-clock.

New check-in rules are introduced for minors. Without their legal representatives (parents, foster parents or caretakers), it will be mandatory to show an agreement of one of them and signed by a notary. At the same time, children under 14 will have to have a minder.
IT companies will start paying fewer taxes, while wealthy citizens will pay more

The law on tax manoeuvre for the IT sector will come into force. It envisages that income tax will indefinitely reduce from 20% to 3% (for a business whose 90% of income comes from selling software and its development and introduction). Insurance premiums will also decrease from 14% to 7,6%. The document also cancels zero VAT for selling software. Income tax rates will rise for natural persons who earn more than 5 million rubles a year from 13% to 15%.

From 2021, owners of websites whose users can talk with each other are obliged to inform the state about it. And a "register of organisers of information spread on the Internet" will be available in the public domain.
Cigarettes, alcohol and housing and utilities will rise in price

Excises for cigarettes will increase by 20% in 2021 and total 2,359 rubles per thousand, vapes and e-cigarettes — to 60 rubles per piece. The average pack of cigarettes will increase in price by 20 rubles (and will cost around 140 rubles).

New excises for alcohol will be 4% more expensive (within inflation). However, all alcoholic drinks sold in Russia — both imported and manufactured in the country — will be sold with federal special labels State Seal from early 2021.

Prices for housing and utilities in 2021 will rise in price by more than 4% on average. At the same time, the moratorium on fines and outage of services loses its force from 1 January.
Legal working from home and new minimum wage

A law on remote working will come into force in the new year. Moreover, the minimum wage and living wage's calculation method will change. As a result, the minimum wage will rise by 5,5% and reach 12,792 rubles. The living wage will account for 44,2% of the medium income last year: 11,653 rubles (3,7% of growth) and will be different for different categories of the population.

Those who will find their first job after 1 January 2021 will have only electronic employment record books.
The number of functionaries will decrease by 5-10%, while the number of female professions will increase 4,5 times

The central administration of federal ministries and agencies will reduce 5% of employees by 1 April, territorial agencies will do 10%. Moreover, limits on the minimum amount of staff in ministerial subdivisions will come into force.

The Ministry of Labour's order according to which the list of professions prohibited for women will reduce from more than 450 to 100 will gain force.
Mass vaccination against COVID-19 and new classification of pharmacies

A mass vaccination from coronavirus will start in Russia (voluntary and free).

Pharmacies will be divided into independent and structural subdivisions of a health care organisation.

Car owners will be able to replenish First Aid car kits on their own, but the ready-to-use kits assembled until late 2020 can still be used for three years.
Maternity capital and pensions will increase

Maternity capital will be indexed by 3,7% in 2021. The payout for the first child will be raised from 466,617 to 483,882 rubles, the first second child — from 616,617 to 639,432 rubles.

Insurance pensions for non-working pensioners will rise by 6,3% from 1 January. The average amount of payments will reach 17,444 rubles. In other words, the average pension will increase by a thousand rubles.

From 2021, the Pension Fund of Russia will be obliged to notify Russians older than 45 years about the size of their future pension once in three years. Messages will appear automatically on State Services portal and on one's personal account on the Pension Fund's website.
Bonfires in courtyards and pantries in the basement will be banned

According to new fire fighting regime rules (coming into force on 1 January 2021), it is prohibited to make a bonfire on the territory of private households in settlements (the ban doesn't apply to having a barbecue). It is also prohibited to create landfills with combustible waste on adjacent territories.

While residents of blocks of flats will be banned from storing personal belongings not only in the attic but also in the basement. Broken gas devices will be forbidden to be used in blocks of flats without technical maintenance. Also, it will be prohibited to leave candles and not extinguished cigarettes on balconies from 2021. While bars on basement windows will have to open according to the new rules.
Counter-sanctions will last for at least late 2021

Counter-sanctions against Western countries according to which it is prohibited to import a lot of foods from the European Union, USA, Australia, Canada and other states to Russia will stretch into late 2021.
Tatarstan