Not to own, but to use: banks thinking how to attract millennials
Kazan bankers are looking for the key to Generation Y and looking into the female face of mortgage
The growth of retail lending in 2018 amounted to 22.8%. Under what conditions it is possible to maintain this pace, what banking products and services are popular among the population and how not to miss customers who are eager to refinance their debts — this was discussed by experts of the banking sector at the business brunch organized by Realnoe Vremya online newspaper.
Spring in motion
Bankers see the main reason for the boom in mortgage and consumer loans in the reduction of interest rates initiated last year by the Central Bank of Russia.
In 2018, 96 billion rubles were issued in Tatarstan under mortgage loans, — said Alsu Tazieva, the manager of operational office at Absolute Bank in Kazan. She reminded that now mortgage rates and the cost of a square metre of housing have increased, respectively, there are no conditions for a repetition of record indicators. ''The mortgage is turning towards the secondary market, 70% of our customers acquire secondary housing,'' Tazeeva developed the topic of secondary housing.
According to Marat Khasiyatullin, the director of the branch of Ural Bank for Reconstruction and Development in Tatarstan, the growth of lending in 2018 was influenced by the deferred demand: in the previous two years, the pace of credit financing artificially slowed down due to the actions of the regulator. And on the principle of a compressed spring, as soon as the pressure decreased, the market got a boost.
Damir Gabdulkhakov, the executive of Otkritie Bank in the Republic of Tatarstan, highlighted another reason — the desire of customers to keep the usual pre-crisis level of consumption, even with borrowed funds.
Among the growth factors, experts also noted the refinancing of previously issued loans. In addition, large purchases of Tatarstan citizens were spurred by the upcoming increase in VAT: at the end of the year, people massively made strategic, long-planned acquisitions, such as real estate or expensive cars.
Credit card — borrowed time or way to save?
Speaking of the products, the bankers unanimously recognized that the leadership here belongs to credit cards. Customers increasingly choose a single card with which they for all purchases instead of 2-3 separate loans on fridge, kitchen etc. This allows them to not complicate their life, docking at a bunch of different timings of payments. In this case, the interest on the card may be slightly higher, but people still prefer a credit card, because it saves time and combines several convenient services such as online banking and cashback.
According to the representative of Alfa-Bank, Yury Mayorchik, the demand for cards with cashback in 2018 rose one and a half times compared with 2017.
Damir Gabdulkhakov claims that many customers can even earn money by using a credit card. For example, they can spend borrowed funds within their monthly income, and then, until the end of the grace period (the period when under the terms of the contract there is no accrual of interest on the amount spent), return them to the bank. At the same time, their ''blood money'' can be on a short-term deposit and bring, though small, but profit. However, who, if not bankers, cares primarily about their own financial benefits? There are always customers who do not fit into the grace period and return the amounts received from the bank, with interest. In addition, often fees are charged for withdrawals by cash, card service, non-recovery insurance, etc. As they say, one has to pay for convenience.
Manager of Kazan branch of JSCB Svyaz-Bank PJSC Ilshat Minnemullin also believes that credit is the solution for those who want to save. Customers often buy a second apartment or make other large purchases on credit, calculating that the purchase price will increase by at least 10% in a year, which is often higher than credit rates.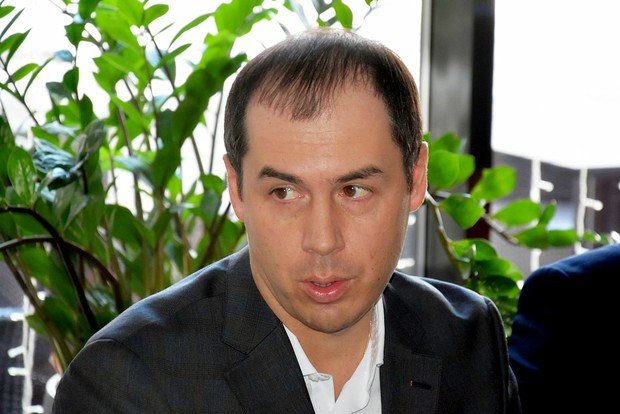 Mortgage with female profile
Deputy Manager of Tatarstan Bank branch of Sberbank Ruslan Akhatov is sure that his colleagues, as well as in Sberbank, mortgage is leading by the volume of financing. Although the number of transactions in consumer lending is about five times higher than in mortgage.
Giving an average portrait of a mortgage borrower, brunch participants noted that it is usually a resident under the age of 35 years (previously the average age was 37 years or more). According to Alsu Tazeeva, to this end, banks are increasingly turning to women. ''If in previous years 56% of those who issued mortgages were men, now they account for only 47%,'' the representative of Absolute Bank enforced the announced figures. She is confident that ''the bank emancipation'' will continue in the future, as women act responsibly in registration of transaction, quickly prepare documents, conscientious in the execution of payments and, as a rule, have a good credit history. However, she added that the delay on the mortgage has always been minimal. In 2018, it was 1,3%, and now it has decreased to 1,1%.
Bankers noted that now more and more often the mortgage is issued by only one of the spouses. As it turned out, many couples enter into marriage contracts, which spell out the conditions for separate ownership of real estate. Deputy Chairman of the Board of Tatsotsbank JSC Dmitry Kuznetsov gave a fresh example: they were approached by a married couple who took a mortgage loan for two apartments — one mortgage agreement for each of the spouses.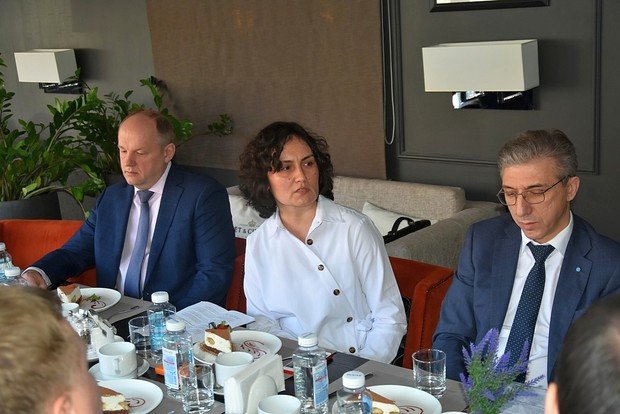 Products for young people
In addition to women interested in mortgage products, the focus of bankers increasingly falls on young people. Generation Y, which has not yet crossed the 30-year mark, has its own behavioural characteristics. The head of the Kazan office of Rosbank, Ruslan Yulbarisov, described them as follows: ''Young people now do not have a conscious need for their own housing. They prefer not to own but to use the living space.''
Without being tied to a specific apartment, millennials when changing jobs freely move from one end of the city to another, easily change the city, region and even country of residence. This position is quite rational, and it is shared by more and more young people both in Russia and in the world. However, according to Yulbarisov, it naturally slows down the development of the mortgage market. If the trend increases, in the next 10-15 years banks can completely exclude the mortgage from their ''product range''.
At the same time, experts believe that millennials can become loyal bank customers. They are the active users of credit cards, and, unlike the older generation, they spend money not on things, but on impressions. Priority items of expenditure of young people — travel, concerts, leisure activities, education.
Individual loan products for life situations, such as credit for medical or educational services, are not interesting for young customers. Banks continue to look for attractive ''marketing packaging'', but so far nothing can compare in convenience with a piece of plastic having an impressive credit limit. According to bankers' estimates, the average credit card check starts from 250,000-300,000 rubles.
Tatarstan