''The Russian state wants to see women as, first of all, patriotic mothers with many children''
Sociologist Marina Yusupova about the discrimination in the labour market and sexist stereotypes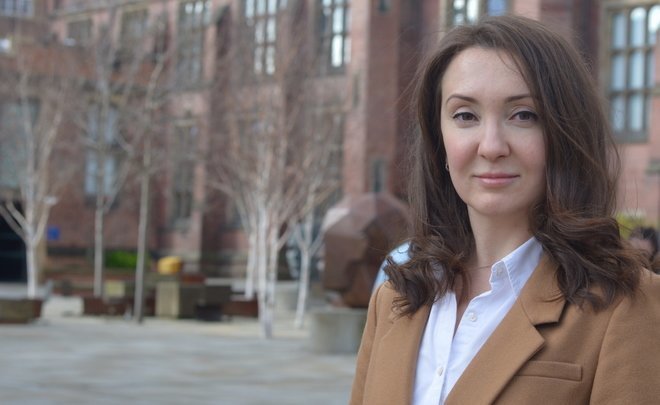 What hidden obstacles modern-day female managers face, what happens to the fine sex's representatives' ambitions who try to build a career in traditionally male spheres – Marina Yusupova, sociologist, PhD who has worked with Sharon Maven on the project Women As Executives of Biggest Companies in Great Britain in the last year answered these and other questions in an interview with Realnoe Vremya.
''Things in politics are much better than in business''
Why did the topic about western female bosses attract you as a researcher?
Characters of western women – top managers – in the mass media has always fascinated me: Miranda Priestly from The Devil Wears Prada, Claire Underwood from House of Cards, Lisa Cuddy from Doctor House, M's character who is the head of MI6 secret intelligence service from James Bond films. Daenerys Targaryen and Cersei Lannister from Game of Thrones are also, undoubtedly, on this list even if these female executives' characters live in the world of invented European Middle Ages. Unfortunately, wonderful managing talents of women that are so brightly captured in western cinema more often remain out of demand in reality.
Though women in European countries levelled with men in level of education, experience and professional skills a long time ago, their number among top officials is too small. I can say that, as a rule, things in politics are much better than in business. This is, first of all, linked with the history of the development of civil society in such countries as Great Britain where faith in democratic procedures and the idea of popular representation remain very strong. In such a country, women occupy roughly a third of elected political posts and chair 4,5 out of 9 political parties represented in the British parliament today. Two directors chair the Green Party of England and Wales, one of whom is a man and the other is a woman.
However, if you look at the UK's 350 largest companies (the FTSE 350 Index), you will see that woman chair only 4,3% of them. The same situation can be observed in the USA. By Fortune 500, women head only 24 out of the 500 largest companies in the country (4,8%). The percentage of female board members in the 200 biggest companies in Germany is 3,4%. Only 2 in 20 biggest companies in Belgium are women occupying top posts (10%). According to RBK's rating, only 28 of the 500 largest Russian companies are managed by women (5,6%). Of course, here we should consider not only the situation at the top but also look at, for instance, the board of directors. The representation of women is a bit higher there. Nevertheless, it doesn't disguise a simple fact – the summit of corporate hierarchy remains one of the most hard-to-reach places even for the most talented, ambitious and skilful women around the world.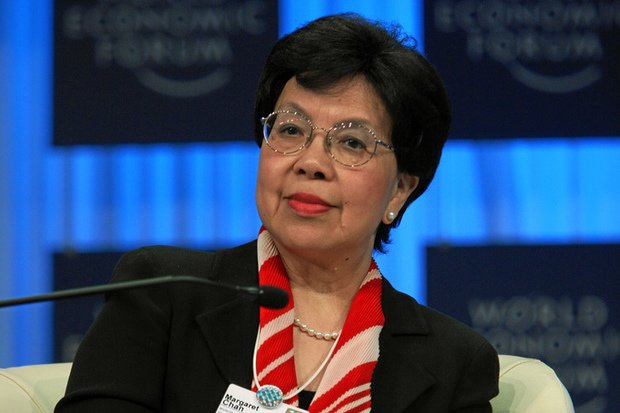 Executive positions in the largest national and transnational companies are not only one of the most prestigious and highly-paid jobs in the world but also a stage that potentially gives huge symbolic and political power, wide media coverage, access to the movers and shakers' cabinets and so on. The rise in the number of women among these elite officials can play a big role in fighting gender inequality in the world. Of course, this presupposition has several ''buts''. For instance, won't female executives promote the project of gender equality? Practice shows that's not always true. However, the fact that such a career will become available for women will change the world to a great extent.
''A Russian woman working as a factory director became a lasting norm from a cultural perspective a long time ago''
How topical is this theme for Russia?
Let's ask Google. Do an experiment, try to insert the words ''director general'' in the browser and click on pictures. The first 90 results in Google are photos of men with ties and jackets on. The first woman the request shows (her picture is number 91) is Margaret Chan, director general of the World Health Organization.
As I already mentioned, if we look at the situation from a perspective of top officials, in this respect, Russia isn't much different from European and North American countries. However, according to research of British Grant Thornton company, nowadays Russia is the world leader in ''female'' presence in top management in large businesses. Here we talk about the situation in the board of directors, among heads of structural divisions and so on. The proportion in favour of men totals just 53% to 47% with the average world indicators 75% and 25% respectively. That's to say, we're world leaders in this gender equality indicator. Nevertheless, this doesn't cancel the fact that men and women occupying the same executive posts in Russia often receive different salaries.
The heritage of the Soviet gender policy is the most obvious cause of large representation of women among Russian officials. The whole country watched the films Office Romance and Moscow Does Not Believe in Tears in the late 70s and early 80s where the main characters – who are women – as top officials. Of course, these women's emancipation is conditional because both films suggest that whichever career summits a woman reaches, she's incomplete and terribly unhappy without a man. This, to put it mildly, isn't the story of Daenerys Targaryen, the woman who tries to rebuild the world social order by furiously fighting. It doesn't matter if she has a man in her life. In any case, a Russian woman working as a factory director became a lasting norm from a cultural perspective a long time ago.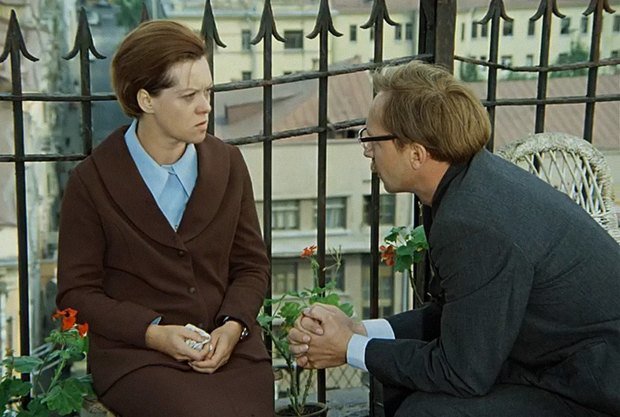 ''Russian television and cinematography continue featuring women as people interested mainly in family, children and romantic relations''
Why then does it turn that men still manage the majority of big businesses?
It's a good question. We are trying to find out it. Obvious causes of such a situation lie in direct and indirect discrimination of women in the labour market. Many women don't reach executive posts precisely because an alternative male candidate looks like a more suitable and appropriate candidate for this post. In a word, a woman isn't promoted not because she lacks skills and experience but because she is a woman. It's direct discrimination. Though it's illegal in most countries of the world, but it's still widely spread.
Apart from direct discrimination, there is a number of hidden obstacles that are a barrier in a woman's career. For instance, professionally ambitious women have more difficult access to the informal system of communication between male colleagues and in the male circle of professional acquaintances where insider information circulates often and decisions on promotion are made.
Sexual harassment and sexist jokes humiliating women in the workplace are another factor. If a woman doesn't feel comfortable and safe at work, the chance her career ambitious will go down is quite high. The metaphor of glass ceiling gives to understand how the totality of such invisible obstacles works. It seems there aren't any restrictions, but women don't go higher than a certain level in the corporate world. By the way, in this respect, the Russian context seems to me very interesting.
The paradox is that unlike most European countries where anti-discrimination programmes work both at the state and corporate level, the number of female executives remains big even if female emancipation and career ambitious aren't supported here either at the level of state politics or cultural realisation. The Russian state with its unseen generous Maternity Capital programme by world standards and the story about ''traditional values'' obviously wants to see Russian women as, first of all, patriotic mothers with many children. Russian television and cinematography continue featuring women as people interested mainly in family, children and romantic relations. Such films as The Alien Girl (directed by Anton Bormatov, 2010) or series An Ordinary Woman (Boris Khlebnikov, 2018) are rare exceptions to the rule.
Will there be gender equality in top management or will the traditional model dominate in the future, too? What are the tendencies in the world and in Russia?
Tendencies in this sphere are mixed. Undoubtedly, if we look at the dynamics in the 50 years, we will see that gender inequality indicators have reduced in the world. However, this has happened very unevenly in different world contexts and has often been linked to a series of paradoxes. For instance, women in such countries as Spain, Holland, Great Britain, Belgium, Hungary, Poland, the USA and Russia have had a higher level of education than men in the last decades. However, this didn't lead to an automatic reconsideration of the woman's position in these countries' labour markets.
Women's economic emancipation didn't bring to an automatic reconsideration of the gender distribution of home chores and care of children in a similar way. Nothing happens on its own when fighting gender inequality. Joint and agreed effort from state institutions, open public dialogue and active involvement of women in all levels of talks about their country and the world's future are needed.