Ilya Selivanov: ''I've sung Alfredo more than the other parts''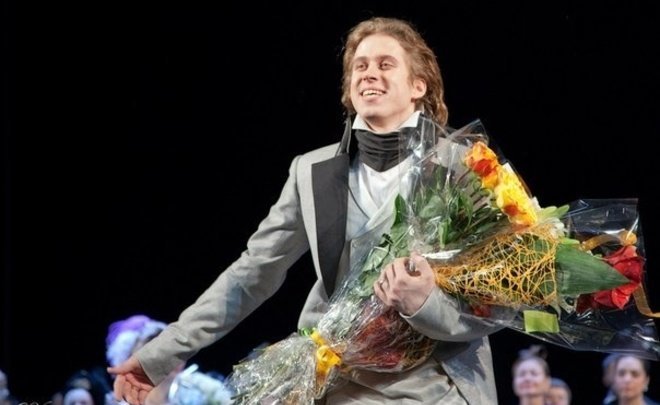 Young soloist of the Bolshoi Theatre Ilya Selivanov, who performed Alfredo's part in La traviata, is one of the discoveries of the F. Shalyapin International Opera Festival, which has ended in Kazan. The singer is also famous as the first performer of Prince Myshkin in The Idiot by Mieczysław Weinberg – this work became a sensation in the opera world. Selivanov has a beautiful voice, he's smart, artistic, he has a temper. He gave an interview to Realnoe Vremya after the triumphal La traviata.
''I am a patriot''
Ilya, you were quite a successful Mariinsky Theatre soloist and then you suddenly moved to the Bolshoi Theatre's company. What happened?
I wasn't a Mariinsky Theatre soloist, so to speak, I was a soloist of the Mariinsky Theatre's Academy of Young Singers. It's a bit different in terms of both the status and everything. I was a soloist of the Academy and sang on the stage of the Mariinsky Theatre perhaps 16 parts, it was top parties. I've very grateful to Larisa Gergiyeva for this priceless experience. I will always be sincerely grateful to her. I got to the Academy when I was 23, as a fifth-year student in the conservatoire, I was combining work and study.
Lensky is one of your parts in the conservatoire's theatre…
I prepared it with great director Aleksey Stepanyuk and I was then amazed at how talented he was, what a professional he was. It's such a rare occurrence when an opera director is a real opera director. Many drama directors are staging operas now, it's not bad, it enriches opera as a genre. But Mr Stepanyuk as a musician understands what matters in opera, the difference of opera from drama play. Though Weinberg's The Idiot, where I worked with Stepanyuk on Prince Myshkin's part, isn't an opera but a dramatic play with singing.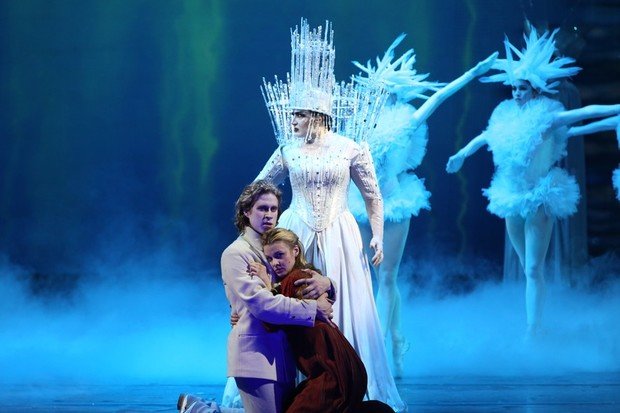 How did you move to Moscow?
A tenor at my age should create a serious career. Young singers are needed, moreover, tenors or sopranos, under 40 years. Then, of course, one can switch to other parts. And at the moment one should take the bull by the horns.
And did you go to the Bolshoi Theatre?
I was looking for some options. I went to Germany last year, I had eight plays but I understood I didn't want to leave Russia, I am a patriot. I have travelled across Europe thanks to Mrs Gergiyeva, we've had a lot of concerts in different countries, in excellent halls. I like every place, but I feel homesick. This is why I understood I needed a theatre in Russia where I would be able to stably work and go to tours. Circumstances in the Mariinsky Theatre didn't make it happen. This happens. I was offered a job in the Bolshoi Theatre, I went to an audition, maestro Tugan Sokhiyev heard me, director Yevgeny Aryeh who staged Weinberg's The Idiot in the Bolshoi heard me. Now he will be staging Evgeny Onegin. I took a pause because I am a family man, I have two children, my parents are in Petersburg, I was born there. But having thought I understood that I couldn't miss the opportunity of working in the Bolshoi Theatre. Such a proposal couldn't be ignored. Moreover, I was offered good parts.
''My acquaintance with the Bolshoi Theatre began with Prince Myshkin''
What do you sing in the Bolshoi?
Myshkin in The Idiot, I sang him as early as last year, my acquaintance with the Bolshoi Theatre began with it. This is my first season in the Bolshoi, when I am a member of staff. I sang Bernstein's Candide, the work was interesting, it was a musical. Then there was a live transmission of The Tsar's Bride on Mezzo TV channel, I sang Lykov, then I had a part of Kay in The Story of Kai and Gerda by Sergey Banevich, again The Idiot. The Maid of Pskov is on the horizon now, then there will be La traviata, a debut as Alfredo on the stage of the Bolshoi Theatre, Vaudémont in Iolanta, then Evgeny Onegin's staging. I've sung many of these parts thanks to the Mariinsky Theatre.
HowlonghaveyoubeenperformingAlfredo?
It seems to me I've sung Alfredo much more than the other parts. In La traviata, I performed Gastone first, this happened in the conservatoire's opera studio, it was in 2010, a year later I was singing Alfredo in the conservatoire's theatre. Of course, it was an adventure because I was 21. I can't imagine now how I coped with it! The part is very difficult.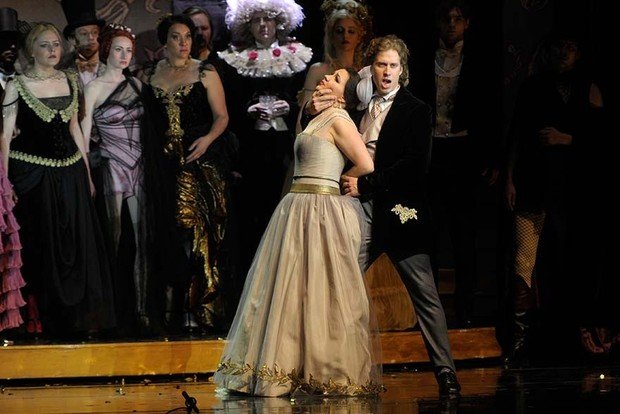 I haven't seen an opera singer working with partners this way and going into the character all the time in ages.
Thanks. The part isn't easy, the first act was tough for me, Alfredo isn't a shy countryman, he is crazy in love, and then it's clear why he is so passionately jealous. He dotes on her.
What's the difference between the two The Idiots?
The process of work with Aleksey Stepanyuk on The Idiot is a piece of my life…
Do you like this novel of Dostoyevsky in general?
Yes, I love Dostoyevsky in general, he is a characteristic Petersburg writer. My parents live in Kolomna where Dostoyevsky and many of these characters lived. This district has some mystical atmosphere: courtyards, arches… So The Idiot. When I got the piano script 1,5 months to the premiere, I was in shock: ''What is this? How can I learn this all?'' I wasn't able to explain it to myself. While now I adore this music, this part. Myshkin is one of my favourite parts.
Is there any difference between the The Idiot in the Mariinsky Theatre and in the Bolshoi?
The difference is huge because the stages are completely different. A staging in the Mariinsky Theatre takes place on the stage of a concert hall, it's a kind of ''spherical theatre'' where spectators sit in a semi-sphere. The Bolshoi has a traditional hall, a ''cubic theatre''. The Bolshoi has different scenic possibilities – the curtain, decorations. The Idiot in the Mariinsky Theatre is minimalist – a hanging cupula of the Kazan Cathedral, bridge cobblestone linoleum, stone slabs – this all creates the atmosphere.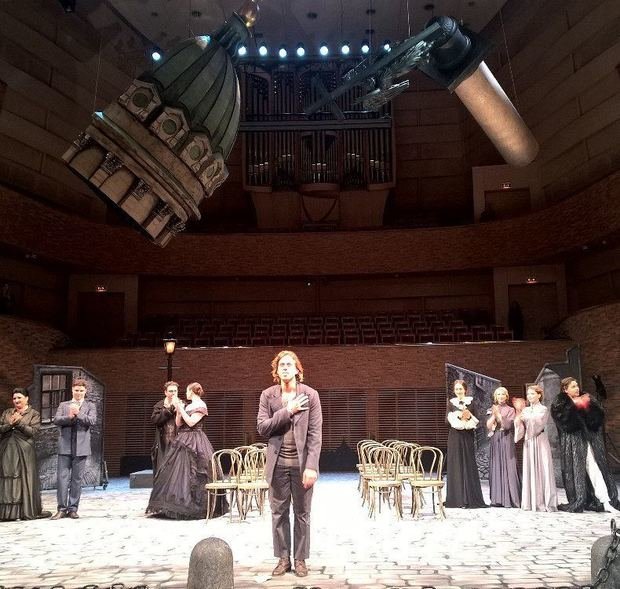 Do you plan to come to Kazan again and sing on the stage of our opera theatre?
I will do it with great joy if I am invited. I will come with pleasure, without thinking twice.
Tatarstan