Moody's names key risks for Russian economy
The agency mentioned ''unorganised regime change'' among other risk factors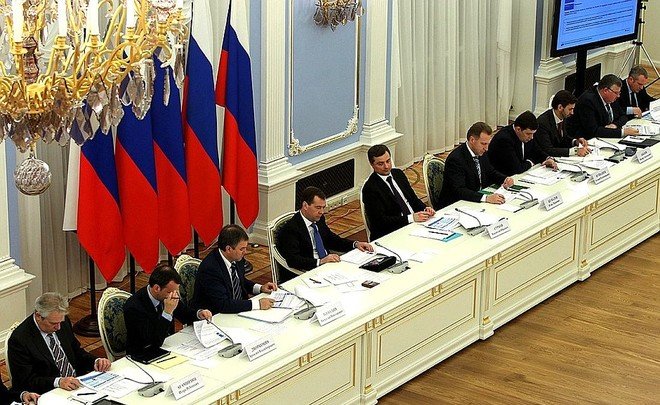 State domination in the economy, people's growing dissatisfaction with the political system, increasing demographic decline and a threat of new sanctions are the main negative factors that affect Russia's economic climate according to Moody's Investors Service. The agency allows that it can downgrade Russia's credit rating in case the US introduces new severe measures against the country.
Moody's Investors Service named ''unorganised regime change'' as a risk for the Russian economy for the first time in its latest rating note, says bne IntelliNews. In the document published on 23 February, Moody's noted the growing dissatisfaction of Russians with the political system and forecasted possible problems with the transfer of power in 2024. The agency's analysts consider a violent change of regime to be a long-term risk.
In the short term, Russia will be more affected by stagnation due to new US sanctions and state domination in the economy, which Moody's estimates at 40–50%. According to the note, such a large share of the public sector impedes the growth of investment and productivity, creates unequal conditions for business activity and aggravates the situation with the right of ownership and the rule of law. Public utilities, mining, transport, finance, electronics and equipment manufacturing are the sectors with the biggest prevalence of the state. Besides, the agency highlights separately risks for the Russian IT sector, saying that ''government intervention [...] threatens its viability''.
In addition, Moody's mentions the low quality of Russian institutions including endemic corruption and the weak rule of law, an ineffective judicial system and a significant influence of the authorities on the business environment.
Moody's also warns about the increasing demographic decline, which is one of the main internal risks. Last year has become the first in a decade when the influx of migrants did not compensate for the natural decline in population. A reduction in the number of the working-age population restrains economic growth.
Speaking about the possible introduction of new sanctions against Russia delayed by Washington last year, the analysts expect measures against some businesspeople close to the Kremlin, structures involved in the construction of the Nord Stream 2 gas pipeline, the new and existing sovereign debt and dollar settlements of Russian state banks. The sanctions may cause a downgrade of the country's credit rating, but the negative effect will be temporary thanks to the robust state of Russia's loan portfolio. Nonetheless, external shocks may accelerate capital outflow, which Moody's considers to be the main external risk. In the last few years, the average annual capital outflow amounted to a modest $20 billion, but in 2018, it began to re-accelerate due to investors' fears.