Tatar language in a new way: ''We should all calm down – both parents and social activists''
State Duma deputy Ildar Gilmutdinov called the law on mother tongues ''acceptable'' and offered to change the method of teaching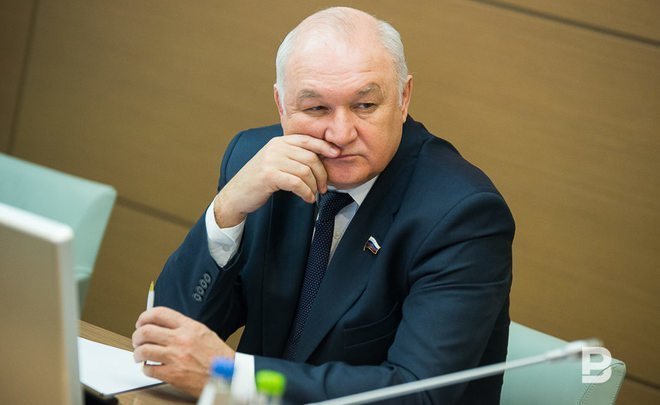 Amendments to the law on education about voluntary classes of national languages became the main theme of the briefing with the only speaker – Russian State Duma deputy Ildar Gilmutdinov. Even if he provided a detailed ''report on the work done'' to journalists, where the bill on languages accounted for just a small part, but also asked the journalists beforehand not to hype the topic to increase the number of click-throughs of their newspapers, all other aspects of the deputy's work weren't so interesting for the press. Realnoe Vremya added fuel to the fire having asked its questions about the language…
Joined voluntarily
Ildar Gilmutdinov said before his speech he was sorry for telling about the situation in the Russian Parliament a bit not systematically having chosen ''chronologically'' the issues that seemed to be more important to him personally. At the same time, he tried to reduce the linguistic topic as much as possible:
''I think we managed… to find the solutions that are acceptable at this political stage… Then we all should calm down – both parents and social activists – and calmly move on…''
Having announced he joined the parliamentary group's composition voluntarily, which will create the mother tongue teaching concept, the State Duma deputy stressed we shouldn't expect surprises from the upcoming next academic year. Like teaching will have the same norms like in 2017-2018 (not the norms that caused a ''rebellion of parents'' at the beginning of the academic year last year but those that became a consequence of this rebellion and the clearly formulated conclusion by Russian President Vladimir Putin at the meeting of the Сouncil for Interethnic Relations under the Russian President in Yoshkar-Ola last autumn that a mother tongue must be studied only voluntarily). Ildar Gilmutdinov also added that 69% of Tatarstan schoolchildren chose Tatar as a mother tongue within the current norms, and only 29% chose Russian (it's a mystery what the 2% chose).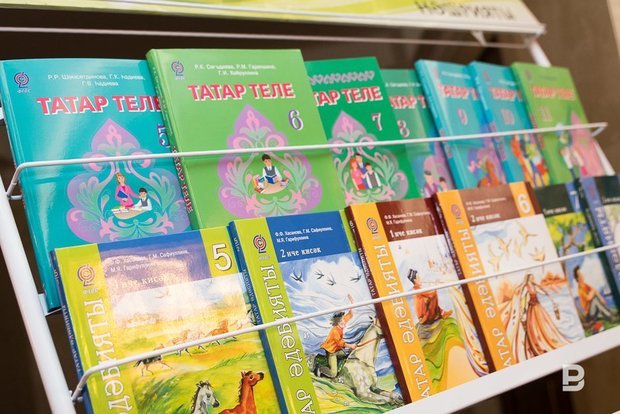 He also said about the creation of a federal fund to support mother tongues whose task is to prepare books and manuals to study the mother tongue and literature:
''We hope this fund will be founded by the president's decree in autumn. There is a task for both the Ministry of Finance and other structures to calculate the financial component… The fund will need to help academic, scientific learning languages of Russian peoples, prepare books and manuals to learn the mother tongue and literature, as only five languages have books approved at the federal level.''
However, Tatarstan's representative whose officials initially had a firm position about compulsory Tatar classes for all schoolchildren as a mother tongue noted the creation of a regional fund to support mother tongues wasn't discussed at the moment.
Error correction isn't fast process
Ildar Gilmutdinov didn't have the time to even superficially talk about other topical Russian bills for Tatarstan – from the retirement age increase project to a rise in VAT and prohibition to trade chains to return food to producers – when the journalists went back to the language topic and showered with questions about how the school programme would change in the short run.
''There is no necessity to change something by 1 September, our Federal Education Standards for Mother Tongues were approved, they were adopted as early as 2005! A working group under the Ministry of Education, which will deal with the next generation of Federal Education Standards, has been created… They already have offers about their vision of mother tongues in the educational process…''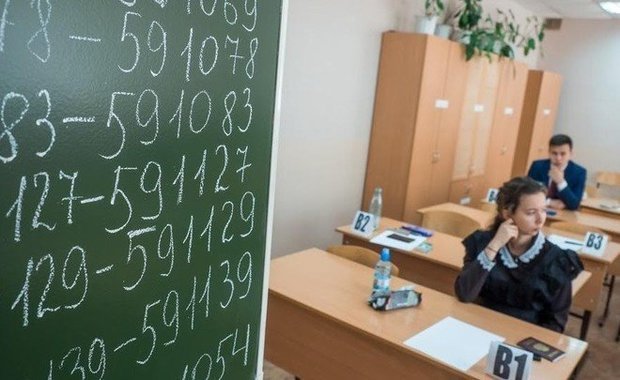 He also gave to understand the law's text wouldn't almost change after the third reading – ''there can be only linguistic amendments''.
''We even got rid of the word ''voluntarily'', we found a norm that's explained in the law about languages of peoples of the Russian Federation where it's written the Russian Federation guarantees one's right to use one's mother tongue… I consider such an approach is acceptable!''
And he offered to motivate schoolchildren to learn the mother tongue – Tatar:
''Universities, for example, can put additional points for language skills… But don't stage political protests.''
The deputy tried to explain over and over why the hype about the way of learning mother tongues in multinational Russia now wasn't needed any more. However, the journalists didn't calm down. In the end, it was said:
''We also made a pile of mistakes in learning this subject… Were we right when this subject was taught for five-six hours to people who didn't know the language, didn't want to speak or couldn't? There were exams and so on… And we didn't succeed. Let's forget it because all languages are important, all languages are needed, all languages. This is why the state guarantees the right [to learn languages]. And then it will be necessary to smartly arrange everything in a normal education system, solve via a road map – from the preparation of books, training of teachers and so on…''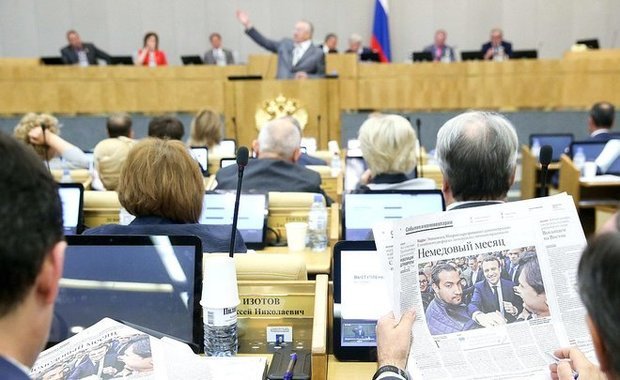 To teach Tatar after teaching teachers
Answering Realnoe Vremya's questions, Ildar Gilmutdinov emphasised parents should understand they wouldn't be able to choose the programme their children would have, like before – the school decides it. And he said schools were choosing one out of four versions of the programme – two of them don't presuppose compulsory mother tongue classes, one of them does, another one says the mother tongue is taught 5-6 hours a week.
This is why the deputy says now 749 schools in Tatarstan are using the third version, 586 – the fourth one, and just about 170 schools have the first and second versions…
Parents will be able to decide what a language will be taught to children as a mother tongue. But they can't hope it will be taught to children deeper to children whose mothers and fathers will vote for Russia as a mother tongue. The elaborated approximate programme says it will be studied ''more in a cultural aspect''. According to Ildar Gilmutdinov, Tatar as well as other languages of Russian peoples as a mother tongue has a bit different approach. He emphasised Tatar classes need to be interesting for children, and due – smart and talented – teachers must be trained for this: ''It's no secret school graduates who didn't have enough points for other specialities chose this one.''
He also mentioned the necessity to create a united educational space so that ''a kid would be able to learn his mother tongue wherever he is, in Tatarstan or Ivanovo Oblast.'' In the deputy's opinion, native Tatar speakers should be given a chance to study it at a distance, via an electronic education system.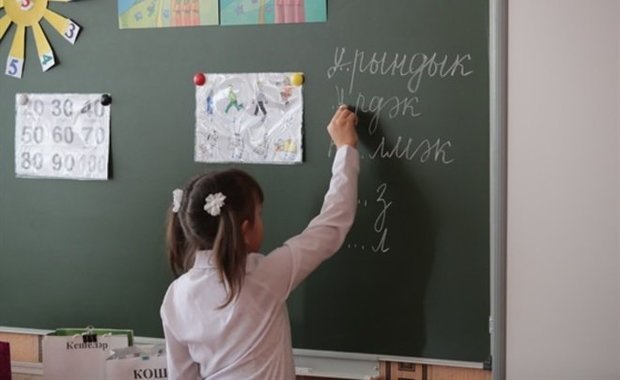 Grammar isn't so important for official language
As Ildar Gilmutdinov claims, the official language is another language that's planned to start to be taught at school in the short run after the amendments in legislation. Moreover, the deputy thinks now Tatar as an official language should be taught is a completely different way than ''Tatar as a mother tongue'':
''I say beforehand we don't need these programmes that have grammar from the second grade! They are complicated, parents suffer, children suffer. Non-native children need only informal language, and no exams! If we create this system smartly, everything will be fine.''
But in answer to the question of journalists whether children would be forced to learn Tatar as an official language or, on the contrary, it will be a subject chosen by parents, he replied he wasn't ready to speak about it:
''Don't put the cart before the horse! We've just found a solution…''
But, at the same time, he gave to understand he offered to orient to multilingualism like before. And this needs conditions when a language is spread almost on its own:
''Go to the countryside, all children speak both Russian and Tatar, though nobody teaches them the languages deliberately. And a pre-school degree is needed, a language should be learnt in a game…''
And then he easily switched to Tatar and fluently gave a long speech about the importance of the mother tongue deliciously, pronouncing every word. So he made it clear it's up to everyone to decide whether to learn the language of the republic you live in or not. But choosing the last version, you run a risk of stopping understanding something one day.
Tatarstan