BRICS countries agreed to work jointly on 4th industrial revolution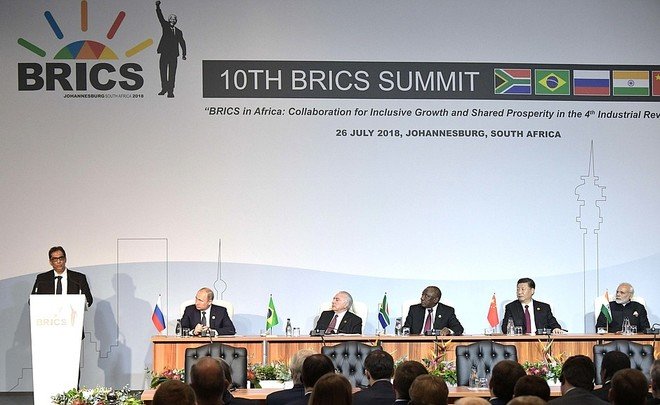 The fourth industrial revolution, or Industry 4.0, became one of the central themes of the 10th BRICS summit, which was held in Johannesburg, South Africa, on 25-27 July. The new industrial era is marked by emerging technology breakthroughs in many spheres. To deal with the innovations that often possess disruptive effects, countries need to collaborate and share their experiences.
After their session in Johannesburg last Thursday, leaders of BRICS countries announced the establishment of the partnership on the new industrial revolution, says Mail & Guardian. The member states plan to upskill and develop policies to deal with both the opportunities and challenges presented by Industry 4.0.
President of South Africa Cyril Ramaphosa, whose country hosted this year's summit, urged BRICS countries to formulate and institute policies to deal with the fourth industrial revolution. According to the politician, the changes need to be approached in a collaborative manner underpinned by a developmental agenda. Otherwise, rapid technologies could serve to entrench existing disparities within and between countries. ''By working together, I am certain that we will be able to confront the challenges and seize the opportunities that this new of development presents,'' said Ramaphosa.
Member countries presented measures intended to deal with the coming of a new age. For example, Brazil is working to enhance its education system to meet the demands of technology by reforming its rigid and outdated school curriculum. ''We have introduced a new model that introduces student autonomy, as we identified that students enjoy conducive environments that allow them to enjoy their professional call,'' said Michel Temer, president of Brazil.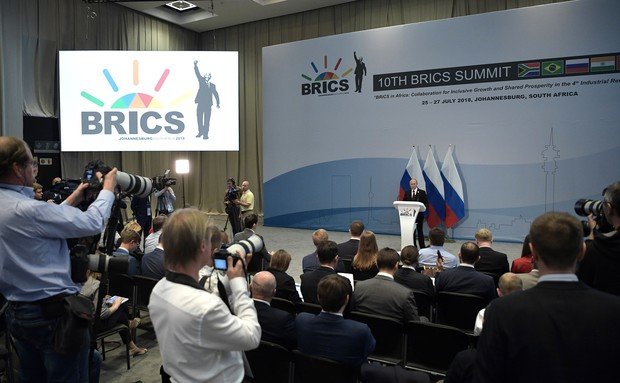 India is also working on opportunities for the youth. Prime Minister Narendra Modi said that the government had ''embarked on a national skills mission to provide relevant skills and vocational training'' for the youth to guarantee access to affordable education for both men and women. The Indian leader stated that BRICS countries should upskill their workers, students and professionals to ensure their future. He also proposed that BRICS countries should share best practices to provide cybersecurity amid the fourth industrial revolution.
As for Russia, digitisation is at the centre of the country's economic policy, said President Vladimir Putin. The Kremlin has already adopted the national technological initiative, which is a set of measures to guarantee the development until 2035. Besides, Russia has launched an economic programme aimed to increase labour force by 30% by 2024.