''Bashkiria feels resentment against federal tourism authorities''
A tour operator company's founder: why Bashkortostan is attractive for tourists and what the region still lacks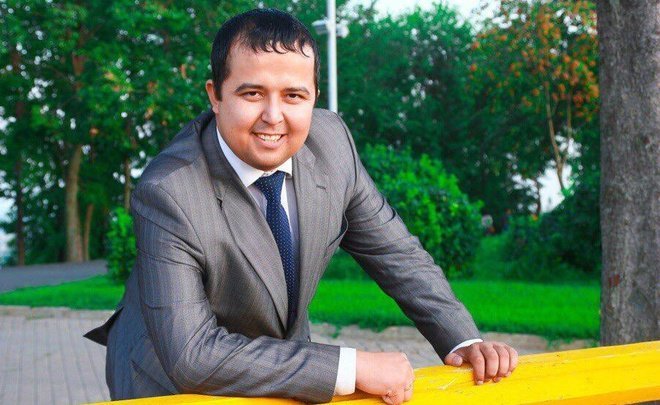 The brand Terra Bashiria presented in the city of Ufa has provoked the public to speak again about the tourism potential of the region — about its strengths and weaknesses. Chairman of the Association of Tourism Industry of the Republic of Bashkortostan, head of the company Hazina Tour Komil Sirazetdinov in the column written for Realnoe Vremya tells why Bashkiria attracts tourists and what problems local tour operators face in developing new routes. The columnist draws attention to where the regional authorities need to move to develop this sector of the economy.
Monadnocks, kumis and Svyatye Kustiki

Bashkiria is a region as if specially created by God for tourism. There is everything for rest of soul and body, for active tourists and couch potatoes. For children, youth, adults, travelers and retirees. You be the judge:
Amazing nature and landscapes. High mountains and deep caves, beautiful rivers and blue lakes, untouched taiga tracts and feather-grass steppes. Unique Burzyan bee, Bashkir breed of horses, remote bear places. All this we have shown the participants of a recent very representative tour around Beloretsk and Burzyan regions. I think those visited our place are in solidarity with Maxim Gorky, who exclaimed, ''Here, on Belaya, there is such beauty — one will be delighted, a hundred times will be delighted!''
Favourable climate. All four seasons are clearly expressed here: hot summer, mellow autumn, snow-white winter, blooming spring. Want to see them in all their splendour? Come here! Summer is warm here, but not as hot as in the neighbouring Orenburg region, winter is snowy and frosty, but milder than in the neighbouring Sverdlovsk region, autumn comes to us later than in the neighbouring Perm region, and spring earlier than in the neighbouring Chelyabinsk region. By the way, in winter, the ski centres Abzakovo, Bannoe, Mratkino and others are in the top because of the mass influx of tourists from Tatarstan, Yekaterinburg, Chelyabinsk, Orenburg, to say nothing of Ufa. It is no coincidence that a tourist train from Ufa to Beloretsk has been launched especially for ski-lovers this year.
Geographical location. Bashkiria is a convenient transit centre. The main transport arteries of the country — the Federal highways M5 and M7, Moscow-Vladivostok railway — pass through its territory. The international airport Ufa is one of the best in the country. It accepts all types of airliners from many cities of Russia and abroad.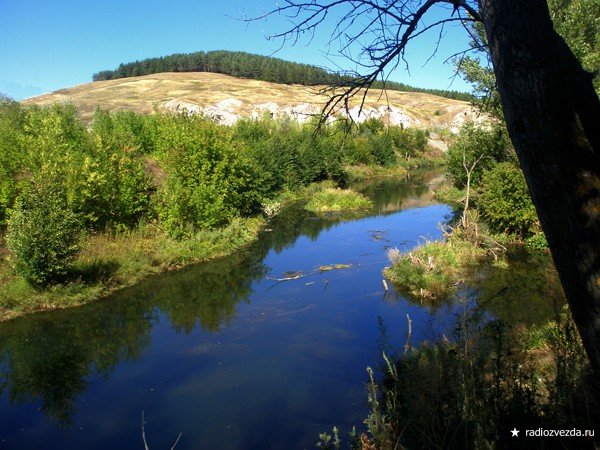 Hospitable people. Representatives of 160 nationalities live here in peace and harmony. The title nation — beautiful, proud, talented Bashkir people — one of the oldest among the Turkic people, and the traditions of Eastern hospitality go back centuries. Bashkiria is a surprisingly tolerant republic: Muslim mosques are adjacent to Orthodox churches, Lutheran Church and Jewish synagogue… Hundreds and thousands of pilgrims visit Usolka, Aush-Tau, Svyatye Kustiki.
Unique national cuisine. Only here you can taste the true life-giving Bashkir kumis, which was tasted by Chekhov and Tolstoy at their time. Only here beekeepers offer the most valuable honey of wild bees, and the farmers — delicious bishbarmak, a national dish.
Security. The republic is stable, calm and very friendly to visitors. The people-worker is engaged in creation, not to political intrigues and shocks. Perhaps, nature is conducive to this: there is no tsunami, strong earthquakes, tornadoes…
Well-developed tourist infrastructure. Good conditions for a beach holiday in Pavlovsk and Nugushsky reservoirs, Kandry-Kul and Bannoe lakes. Several ski resorts are the centre of attraction of active youth from all over the Urals and Volga region. And what great rafting are organized on the rivers!
Health complex. The republic is rich in natural healing factors: curative mud, thermal springs, mineral water. The sanatorium-resort base is the pride of Bashkiria. The health resort Yangantau has long been chosen by cosmonauts, Krasnousolsky is a real place of pilgrimage, Yumatovo is the unique in Russia kumis healing centre. Local health resorts are among the best in the country and in many respects meet international standards.
Historical monuments, tourist attractions. For curious tourists there are a lot of interesting places. Kapova Cave (Shulgan-Tash), Iremel mountain, monadnocks, Aksakov places, Ufa miracles.
Cultural and entertainment programme. You won't get bored. There are dozens of theatres and concert halls, night clubs. The water park Planeta, Akbuzat racetrack, Ufa Arena.
Mystical places. Are you fond of unusual, paranormal phenomena? Then it is the right place for you. The Urals are a place of power. Uchalinskiy rayon alone is rich for this: Akhunovskie menhirs, the source of Auliya, majestic Iremel. And there are many other such places.
Shopping. There are many goods in Bashkiria that can't be found anywhere else. In addition to the mentioned kumis and honey, there are also kazylyk and baursak. National costumes, souvenirs and kurai. Down shawls, hats. The products of local producers are worthy of purchase and environmentally friendly.
''Amateur'' inbound tourism
In principle, it is not necessary to radically reform tourism in the region. Created in Soviet times and having strong traditions, it stands firmly on its feet, self-sufficient. There is a legislative framework and policy documents for the development of tourism industry. The main thing is that these documents work, are aimed at results and are supported by the funds corresponding to the big tasks.
The latter is not sufficient yet. Currently, the tourism industry of Bashkiria is moving forward mainly through the efforts of single enthusiasts, while a serious public-private partnership is needed. Individual tourism enterprises cannot afford large infrastructure projects, and they need assistance from the state. For example, in the construction of roads. Unfortunately, many tourist attractions still do not have a convenient access: Kapova Cave, Kandra-Kul lakes, Usen-Ivanovo village and others.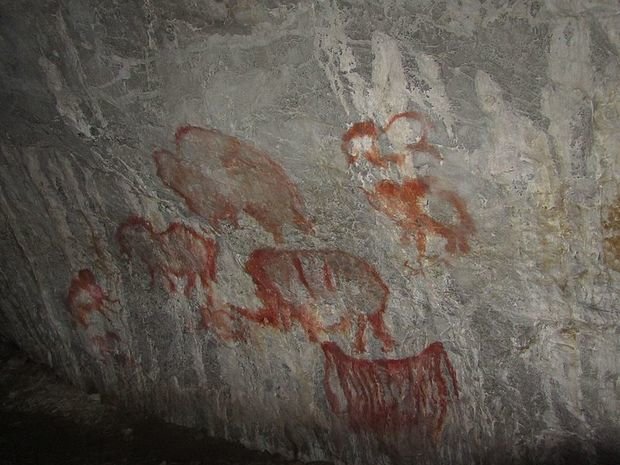 Already in 2012, at a meeting with the chief editors of the media, head of the Republic of Bashkortostan Rustem Khamitov said, ''Tourism, in my understanding, it is when a million people visit us and leave 100 billion rubles here, then it is real tourism. In the meantime, we have ''amateur tourism'' in terms of inbound tourism so far. We do not give money, we do not invest in the tourist infrastructure. We are amateurs, we do not deal with this topic professionally yet.''
Since then, there has been no major improvement in the financing of tourism.
The issue of solving problems with the land under the construction of tourist facilities is also acute.
A separate ministry for tourism
Tourism as a separate economic industry is multifaceted, linked by many threads with related ones, which serve it: hotel industry, catering, transport, etc. Through tourism, new jobs are created, the economy develops. A striking example is the construction and commissioning of several modern hotels in Ufa for SCO and BRICS summits. Therefore, tourism deserves more attention. At the time, a very right step was taken with the transfer of tourism from the ministry of sports under the supervision to the state committee of the republic of Bashkortostan for entrepreneurship. The activity immediately noticeably quickened, useful working meetings with players of tourism market began to be held, a calendar of events was created, a tourist brand was developed. The next logical step may be the allocation of tourism to a separate republican state committee or ministry.
A strong deterrent to the development of local tourism is almost complete inaction of municipalities in this direction. The situation, by the way, is typical not only for Bashkiria. This is partly due to objective reasons — lack of funds and staff units. At the same time, there is also an underestimation of the opportunities and prospects of tourism as a donor of the local budget.
The same situation is with the media. Many editorial offices, radio TV studios, Internet publications consider tourism and enterprises of this sphere as an object of making profit. Allocating free air time or newspaper pages for horoscopes, scanwords and other similar reading, they often do not agree to sponsor tourism projects.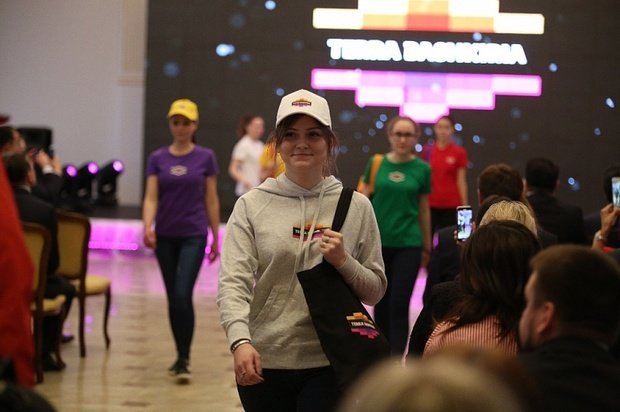 We look very pale on the background of the neighbours
The new brand Terra Bashkiria will definitely help to raise the tourism industry of the region to a new level. Under one condition: if all the participants in the tourism market are engaged in its development — from an ordinary travel agency to the government. Within the limits of its possibilities, of course.
Hazina Tour, for example, is already actively promoting Terra Bashkiria among its tourists, on the website, in social networks. The new brand turned out to be catchy, bright and creative. It is not embarrassing to show it, it is convenient to work with it, it is able to ''catch'' the tourist and draw attention to itself. Now it is necessary to show it at the national and international level, and this is already a matter of national importance.
I must admit, unfortunately, we are still far behind our neighbours and the leaders of the country's tourism industry. At the largest industry exhibitions we are absent or we look very pale. The national budget allocates scanty funds, which are not comparable with other regions, for advertising and marketing, for brand promotion, for increasing recognition of Bashkortostan. And this is despite the fact that the Bashkir tourist business brings to the budget multi-million income in the form of tax deductions.
In this regard, we have a grudge against the federal tourist authorities. For some reason, so it happened that a number of regions that are considered to be leaders and they are actively supported in the form of subsidies, grants, investment projects have been identified.
For example, at a press conference in the framework of the exhibition Otdykh, deputy head of the Federal Tourism Agency Sergey Korneev announced a large-scale advertising campaign on the possibilities of domestic tourism. Twelve subjects of Russia were ''heroes'' of the campaign: Moscow, St. Petersburg, Nizhny Novgorod Oblast, Belgorod Oblast and Rostov Oblast, the Republic of Tatarstan, Buryatia and Yakutia, Kamchatka Krai, Krasnodar Krai, Krasnoyarsk and Khabarovsk Krai. Bashkortostan is not included in this list, although it is unlikely to be inferior in terms of development of the tourism industry to half of these regions.
We did not get into the list of regions according to the all-Russian programme of travel of school groups, while having a lot of natural, historical, ethno-cultural objects.
In conclusion, I would like to tell: Bashkiria for most tourists of not only Russia and abroad, but even for its residents, is terra incognita. There is still so much hidden features, charm and enchantment to discover. We do and will continue to do everything in our power to make as many people as possible to ''fall in love'' with our region. Let's do it together! Welcome to Bashkiria!
Bashkortostan