International panorama: what new Europe and Asia decide at G20 Summit
Former employee of the Ministry of Foreign Affairs of the USSR Yulduz Khaliullin about the absence of stability in the world. Series 3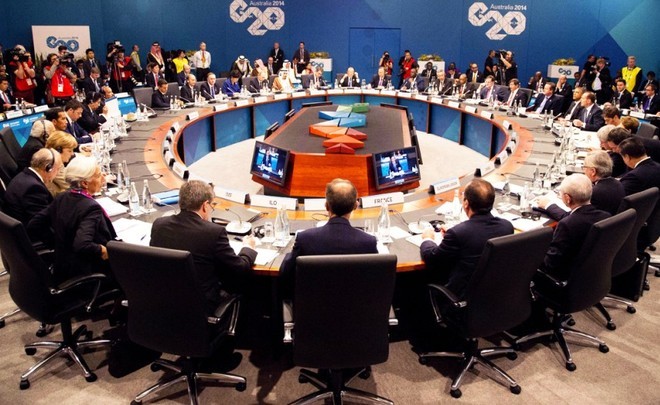 G20 Summit – one of the biggest forums that will gather leaders of top countries – is to take place in Hamburg (Germany) this week. On the threshold of this event, in Realnoe Vremya's column, famous Soviet and Russian diplomat and expert in Eastern studies Yulduz Khaliullin talks about challenges the global world is facing. In his review, our online newspaper's contributor highlights some problems that the political leaders will have to solve.
How to avoid a multipolar chaos in the global world?
We have to think of different problems on the eve of the world summit in Hamburg (FRG) on 7-8 July. Of course, the meeting of leaders of the modern world is an especial event that takes place every year, all the media and society pays attention to it. Curiously, two big forums were held before these events – a summit of leaders of western countries in Italy (the meeting of G7 leaders in Taormina) and summit of ''eastern'' countries (SCO where China, India and Russia were the leading countries).
There are many talks about Trump's possible meeting with Putin. The format of this meeting generates great interest: a scheduled, closed, detailed or an open meeting. Bilateral negotiations usually take place during such summits. There will also be meetings of other leaders, of course – this is how it works: there is little time, they need to exchange opinions.
What is the 21 st century? It is new Europe, new Asia. New operating forces have appeared. Western Europe has been more united with new elements (different exits), new leaders – Trump in the USA and Macron in France – have appeared. The world community is going to carefully observe their actions.
Undoubtedly, we are interested in possible negotiations of Vladimir Putin and Donald Trump. At the moment, the media question it. But I am convinced there will be a meeting, I can't say what a format it will have.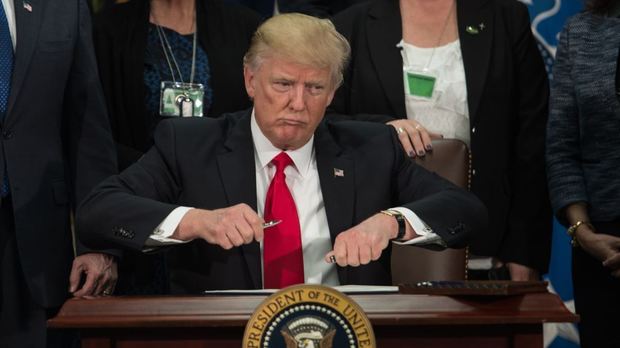 The US Congress also influences Trump by not allowing and blocking the establishment of relations with the Kremlin. A decision of the Senate to toughen the sanctions is also a signal for the White House. It seems that the Congress intends to complicate these relations more. I noticed that heated debates are taking place inside Trump's administration.
Democrats are having fierce debates about the exit of the USA from the Intermediate-Range Nuclear Forces Treaty (INF Treaty). This document was signed as early as 1987. By 1991, there was destroyed a big number of ballistic missiles, according to the agreement between Washington and Moscow until the dissolution of the USSR: up to 2,000 in the USSR and about 1,000 – in the USA.
But if they leave in the end, it will lead to weaker security in Europe and around the world. Americans already have rocket facilities in Poland, Romania. Nevertheless, leaders should discuss these issues.
In general, threats to the modern world are big. The unipolar world is coming to an end. The USA can't cope with the existing problems. There is not a clear insight of the multipolar world we are aspiring to yet, which is included in the foreign policy of new Russia.
Number of conflicts doesn't reduce
Aggravation of different conflicts is linked with the necessity to handle the gap between relatively well-to-do North with a population of 1bn people and poor South – the remaining world (6bn people). This is why we are seeing a crisis between the civilisations that both political and religious leaders don't want to talk about aloud.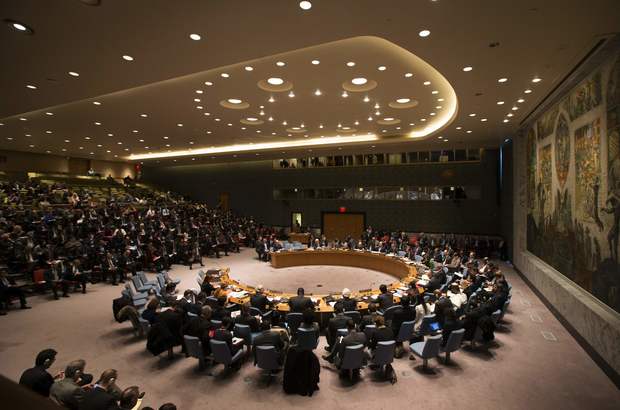 Of course, it is very unpleasant to see the events that have been taking place in Near East for over 10 years – since the early 21 st century.
New conflict points appear. We already talked about Qatar including 13 demands made by the Persian Gulf countries on the eve of the G20 meeting. It was a hint to have some impact on Doha. Qatar hopes that Moscow will be against the blockade in the UN Security Council and at other international forums because it is a threat to security and stability in the region. Turkey and some other countries want to defend their positions in Qatar. Solutions on Qatar need to be looked for, not to add additional conditions like cutting off the relations with Iran.
Nevertheless, the number of conflicts doesn't reduce. For instance, I am surprised that the Iraqi army has been liberating Mosul for 9 months already – just one city. It is an army backed by American jets, Kurdish militiamen. It means it is not so easy.
I should note that not just radical Islamists are fighting on the opposite side but Saddam Hussein's former officers who were expelled from the army. The world should not be afraid to discuss these problems and take necessary measures.
What will be after G20 Summit
New President Moon Jae-in came to power in South Korea, one of the G20 countries. By the way, the action of previous President Park Geun-hye who is accused of corruption has not ended. It is good that the new head is going to establish a dialogue with his Korean neighbour – North Korea (including Kim Jong-un). Moon Jae-in is afraid of a conflict: it is possible to press, it is possible to make concessions.
For this reason, it is suitable to recall that Prime Minister of India Narendra Modi has recently visited Washington. The American president received the Indian guest in a very friendly way: they hugged, shook their hands intensively. In addition, Trump emphasised that India puts certain economic and financial pressure on DPRK because both countries have certain economic relations.
Washington asks the same thing from Beijing. But China is not a country that will listen to such a ''piece of advice''. At the same time, PRC is concerned about this problem because it also wants to avoid this conflict on its doorstep. Probably there will be new meetings of the leaders of both countries here.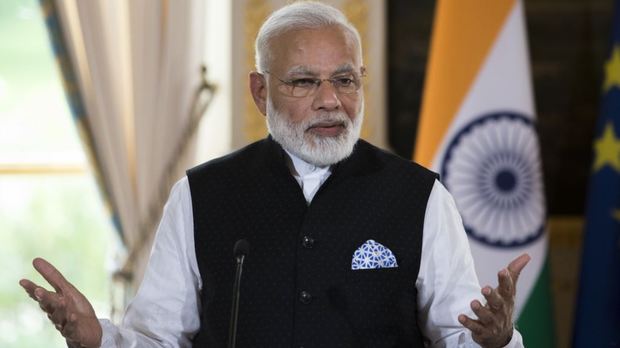 All the countries have their own problems. They need to be overcome somehow.
Interestingly, BRICS Summit is to take place in China in September after the G20 forum. Certain exploration is carried out. Then questions will be discussed within the five countries from their points of view. The same thing will be in the West. The world is in search for but solves those problems that surround our world with difficulty.