Haier chooses where to put washing machine
Investment Development Agency director is sure the Chinese corporation can start to construct a new factory in Chelny soon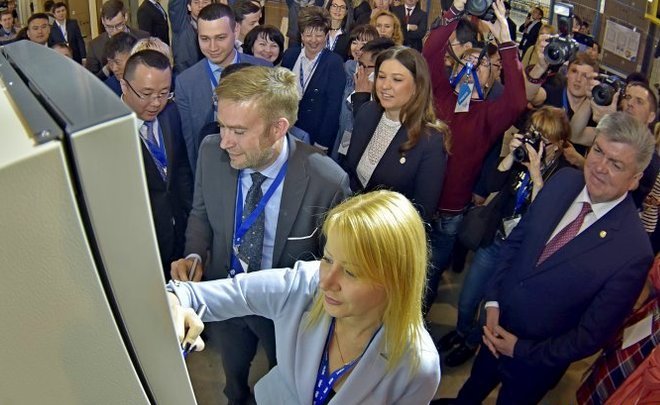 Haier asked 30 days to say the final ''shi'' to the main candidate to open the second factory in Naberezhnye Chelny, TIDA head Taliya Minullina shared the latest news about the results of negotiations with the Chinese corporation. The top management of the transnational corporation arrived in Chelny for the ceremony dedicated to the production of the 100,000 th Haier fridge. Then they were presented a huge area for the big industrial park near the fridge manufacturing factory. So, ''pre-wedding bride show'' of Chinese investors in Tatarstan ended.
30 days to think
The top management of Haier transnational corporation visited Naberezhnye Chelny to participate in the ceremony dedicated to production of the 100,000 th Haier fridge.
''They made an important decision that their second project – a fridge assembly plant – will be in Tatarstan. At the moment, we don't know where their site will be located (Editor's Note: either Naberezhnye Chelny or Yelabuga will be chosen),'' Taliya Minullina told about the end of negotiations in Chelny after the official ceremony finished. Because a Haier delegation visited Alabuga SEZ on the sly and without fanfare where it examined possibilities of a possible location and transport logistics in detail.
''TIDA, in turn, prepared offers on location of the factory including industrial parks for Haier. But it is unknown what they choose,'' the director of the agency told and added they had been looking at the land in Tatarstan for more than a year. Haier Director General in Russia Sun Zhenhua, Senior Executive Director in Europe Yannick Fierling, Director of the office in Russia Lyudmila Romanovskaya came for final negotiations. Experts who are responsible for production and sale of fridges in Europe arrived with them.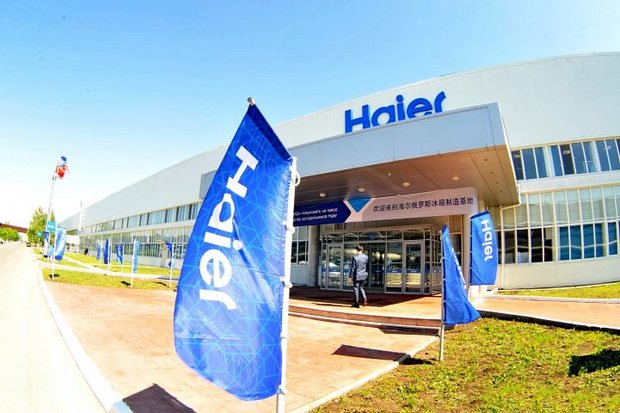 It should be reminded that the company opened the first fridge factory with a capacity of 250,000 fridges a year in April 2016 having become a resident of Master Kama Industrial Park in Naberezhnye Chelny. As Realnoe Vremya wrote, its Russian subsidiary Haier Electrical Appliances RUS CJSC rented 23,300 square metres until 2047. According to TIDA, the investments totalled $55 million. After Chelny became a priority development area in January 2016, Haier got a bunch of tax concessions: the company pays 5% in the first year instead of a 20% standard rate. Land and property taxes were zeroed. Insurance payments to social funds also reduced three times. A very low rental payment was a special presidential present – 93 rubles per 1 square metre of the factory instead of 106 rubles per square metre. In last year's May, Haier Director General in Russia Sun Zhenhua promised to open the second fridge assembly line, which has been done.
Chelny is waiting for assent to be confirmed
However, little time left to the final of the second project. Naberezhnye Chelny is the main candidate to situate the washing machine manufacturing plant. As Taliya Minullina says, the area that was prepared for them corresponds to their principal requirement – to be able to increase the area in the future to locate all the Chinese production near the fleet of suppliers.
''Today we visited the Chelny site, discussed engineering networks. They were glad. But they said neither ''yes'' nor ''no'' having promised to make a choice after considering the technical documentation. They are to send us an official answer in a month. I hope it will be a confirmation of their assent,'' Taliya Minullina believes in the positive outcome of the negotiations. Because scrupulousness, carefulness and deliberation are in Chinese people's nature. It is enough to say that the Chinese language doesn't have clear words for ''yes'' and ''no''. Chinese people have a great deal of affirmative particles instead of these two simple words. ''Shi'' is the most popular one.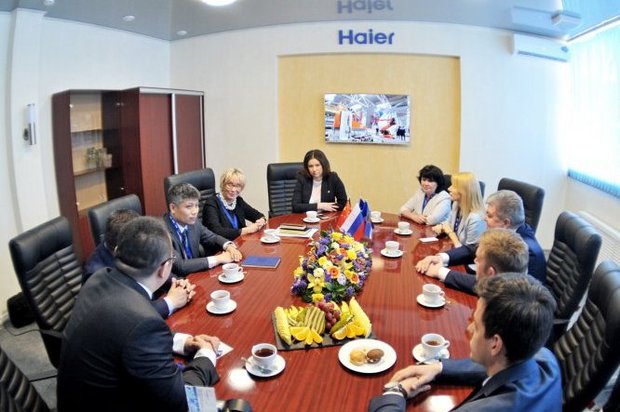 One Belt. One Road: why Haier requested 125 ha field
''We considered a separate fridge assembly factory first. Then it turned out their spare detail suppliers needs to be next to them,'' she tells. ''This is why the size of the area increased to almost 125 ha. What is more, they want to build houses for their workers in еру neighborhood of the future enterprise. This is why special economic zones work in China: dwellings are built near factories, so workers won't spend time to get their working place. We also discussed this important nuance with them: how possible it was to locate a house or some rented dwelling for their future employees. We agreed because this production is safe from an ecological perspective. In addition, the factory meets all the international requirements,'' she told.
Moreover, an educational licence to open a special competence centre was obtained in answer to China's demand. If Haier accepts this offer, the new factory will be 6 times bigger than the fridge factory that opened in KAMAZ's Master Kama Industrial Park. According to Minullina, the factory is going to be built from scratch and can be put into operation in two years.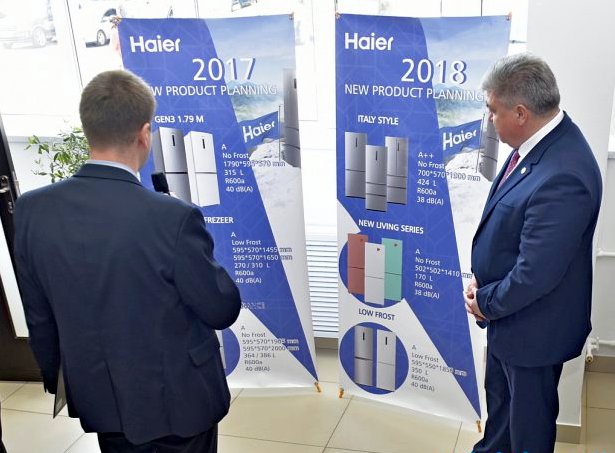 ''We offered this land considering these nuances because we have been working on this project for almost a year. We have almost agreed. But a confirmation that they accept this land is to come in a month, and we will start the work,'' she concluded.
By Luiza Ignatyeva. Photo: nabchelny.ru