Products of Kazanorgsintez: how to buy correctly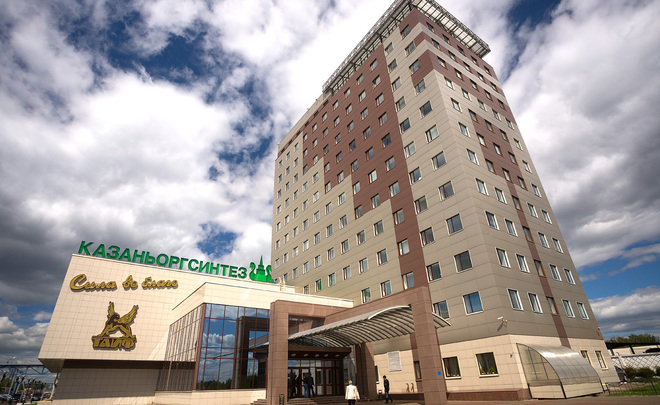 There are often companies trying to sponge on profitable products of big manufacturers. The major fraudulent principle is to confuse the victim, establish reliable relations and, having used this trust, to impel to voluntarily give money, property, rights to something to the swindler on some pretext. Fraud is based on knowledge of psychology and behavioural stereotypes of a person and is used by people who consider themselves above the victim and consciously neglect moral norms. Strategy and fraudulent tactics are usually well thought out. Certain cheating ways can be very diverse. Sometimes they are simple, primitive approaches. But at times swindlers accomplish a complicated plan, act with other people, consequently leading victims on the way that was planned beforehand to confuse them.
Clone sites and fake phone numbers
Smart swindlers have appeared in recent years. Using clone sites, phoney headed forms of Kazanorgsintez PJSC and fake phone numbers of commercial services of the enterprise committed fraud on the enterprise's products. At the same time, they presented they were official partners of Kazanorgsintez.
How did this system work? Virtual phone numbers were purchased from a network operator by fake documents. In addition, the user with Kazan's extension 843 could be in any part of the country and probably the world thanks to the Internet. People who presented they were workers of Kazanorgsintez's active sales department answered the calls. They issued the buyers a fake invoice of the enterprise to pay the good and fake additional agreement where a third party as sub-agent who was involved in shipping and transportation of the good was mentioned. Short-lived companies located mainly in Moscow were the sub-agents. But there was a company from Hong Kong too. They received an advanced payment sent by the client. But the buyers could not see polyethylene they paid for.
The list of the victims is long. 21 companies from Russia, Belarus, Kazakhstan, Kyrgyzstan, Ukraine are known today. Their property damage totalled 74 million rubles and €100,000.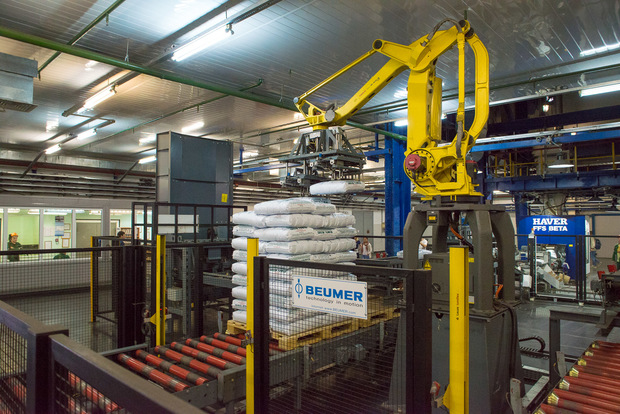 To prevent and neutralise
As a rule, those who bought petrochemical products of the Tatarstan manufacturer for the first time were victims of swindlers. A low price for polyethylene often attracted clients. More experienced buyers paid attention to very cheap polymer and were careful. Somebody found a real phone number of Kazanorgsintez and called back. Meanwhile, constant consumers of KOS products immediately noticed that Kazanorgsintez has never produced kerosene or polypropylene offered by fake workers of the sales department.
To secure the enterprise against such fake product sellers, Kazanorgsintez created Integrated Fraud Prevention Programme applied to the factory and its business partners. A protective pattern was added to the enterprise's form – it is guilloche that is almost impossible to forge.
Several big Russian polyethylene manufacturers became victims of a similar scheme of sham sales. Economic Security Services of Kazanorgsintez work with their colleagues and arranged information exchange. Sites offering the enterprise's products are daily monitored. Suspicious phone numbers and e-mails are collected in a base. The official page of Kazanorgsintez has a warning about swindlers offering products of the enterprise on behalf of its sales department. All e-mails and phone numbers that sent sham letters with forged stamps are also enumerated. All this information is sent to current and potential clients of Kazanorgsintez.
Members of the Tatarstan Chamber of Commerce and Industry also receive such warnings. Undoubtedly, the swindlers did not manage to do property damage to Kazanorgsintez by their actions. But the reputation and image of one of the biggest Russian petrochemical enterprises that has been working in the Russian petrochemical market for more than 50 years suffered. What advice can potential purchasers of KOS products be given? Carefully examine the official page of the company and don't be tempted by low prices for a product.
Material was prepared with the aid of Kazanorgsintez PJSC
Realnoe Vremya online newspaper